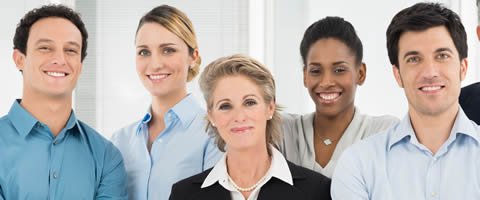 There are many options for drug treatment. We can help you find the right one.
All calls are 100% confidential and completely free of charge.
Alcohol Treatment Facilities Winter Park, Florida
Drug and Alcohol Rehabs in Winter Park, FL provide a quiet and proper environment for handling your addiction. At a Drug Rehab in Winter Park, a person that is struggling with a drug addiction can become enlightened about their current condition and begin to learn how to live a sober lifestyle. In Winter Park, FL, each Drug and Alcohol Rehab will be a little different, but all of them have similar goals; they want to help you establish full recovery from addiction.
After the withdrawal process and detoxification have been completed, the person can proceed with all of the other parts of the Drug Rehab Program, which can include individual and group therapy and relapse prevention education. One of the main benefits of long term residential treatment in Winter Park, is that it allows the individual to focus on sobriety without any distractions from the outside world. The length of stay at an Alcohol Rehabilitation Program can range anywhere from six weeks to six months, or sometimes longer if the program is addressing a long term drug addiction where relapses have happened.
Questions? Need Help?
Call now to speak with an addiction treatment specialist who can help you find the best rehab program that fits your personal situation.
Residential • Detox • Inpatient • Outpatient • Short Term • Long Term • Low cost • Insurance • Executive • Private
---
(866) 576-8012
Alcoholics Anonymous Meetings in Winter Park, Florida
By The Book Group
St John Lutheran Church
1600 S Orlando Ave
Winter Park, Florida. 32789

Meeting Times
Tuesday - 8:00 PM

Fairbanks Group
1st Congressional Church
218 E New England Ave
Winter Park, Florida. 32789

Meeting Times
Sunday - 8:30 PM
Thursday - 8:00 PM

Green House
Winter Park
990 Lewis Rd
Winter Park, Florida. 32789

Meeting Times
Sunday - 11:00 AM

Greenhouse
990 Lewis Dr
Winter Park, Florida. 32789

Meeting Times
Monday - 12:00 PM
Tuesday - 12:00 PM
Wednesday - 12:00 PM
Thursday - 12:00 PM
Friday - 12:00 PM
Saturday - 12:00 PM

Greenhouse 2
Greenhouse
990 Lewis Dr
Winter Park, Florida. 32789

Meeting Times
Monday - 6:00 PM
Tuesday - 6:00 PM
Wednesday - 6:00 PM
Thursday - 6:00 PM
Friday - 6:00 PM
Saturday - 6:00 PM

Greenhouse 3
Greenhouse
990 Lewis Dr
Winter Park, Florida. 32789

Meeting Times
Monday - 8:00 PM
Tuesday - 8:00 PM
Wednesday - 8:00 PM
Thursday - 8:00 PM
Friday - 8:00 PM
Saturday - 8:00 PM

Greenhouse 4
Greenhouse
990 Lewis Dr
Winter Park, Florida. 32789

Meeting Times
Wednesday - 6:30 AM

Greenhouse 5
Greenhouse
990 Lewis Dr
Winter Park, Florida. 32789

Meeting Times
Friday - 10:30 PM

Greenhouse 6
Greenhouse
990 Lewis Dr
Winter Park, Florida. 32789

Meeting Times
Saturday - 9:00 AM

Greenhouse 7
Greenhouse
990 Lewis Dr
Winter Park, Florida. 32789

Meeting Times
Sunday - 11:00 AM

Greenhouse 8
Greenhouse
990 Lewis Dr
Winter Park, Florida. 32789

Meeting Times
Sunday - 7:00 PM

Jaywalkers Group
Redeemer Lutheran Church
3377 Aloma Ave
Winter Park, Florida. 32792

Meeting Times
Tuesday - 7:00 PM

New Hope Group
St Margaret Mary Catholic Church
142 E Swoope Ave
Winter Park, Florida. 32789

Meeting Times
Friday - 8:00 PM
Saturday - 8:00 PM

Oviedo Womens Group
Sweetwater Park Off Oviedo Off Magnolia Ave
Winter Park, Florida. 32792

Meeting Times
Saturday - 10:00 AM

Seagull Group
St John Lutheran Church
1600 S Orlando Ave
Winter Park, Florida. 32789

Meeting Times
Monday - 8:00 PM

Sunset Group
Oviedo Womens Group
Sweetwater Park Off Oviedo Off Magnolia Ave
Winter Park, Florida. 32792

Meeting Times
Monday - 5:30 PM
Tuesday - 5:30 PM
Wednesday - 5:30 PM
Thursday - 5:30 PM
Friday - 5:30 PM

Tanglewood Group
St Richards Episcopal Church
5161 Lake Howell Road
Winter Park, Florida. 32792

Meeting Times
Friday - 8:00 PM

The Green House Group
Winter Park
990 Lewis Rd
Winter Park, Florida. 32789

Meeting Times
Sunday - 10:00 AM

The Haven Group
Redeemer Lutheran Church
3377 Aloma Ave
Winter Park, Florida. 32792

Meeting Times
Monday - 8:00 PM

The Home Group
St Peter And Paul Catholic Church
5300 Old Howell Branch Road
Winter Park, Florida. 32792

Meeting Times
Thursday - 8:00 PM

The Tue Evening Meeting
1st United Methodist Chruch
125 N Interlachen Ave
Winter Park, Florida. 32789

Meeting Times
Tuesday - 6:30 PM

Todays Women
Lake Howell Plaza
5407 Lake Howell Road
Winter Park, Florida. 32792

Meeting Times
Monday - 9:30 AM

Winter Park Group
Lake Howell Plaza
5407 Lake Howell Road
Winter Park, Florida. 32792

Meeting Times
Sunday - 6:30 AM
Monday - 6:30 AM
Tuesday - 6:30 AM
Wednesday - 6:30 AM
Thursday - 6:30 AM
Friday - 6:30 AM
Saturday - 6:30 AM

Winter Park Group 10
Lake Howell Plaza
5407 Lake Howell Road
Winter Park, Florida. 32792

Meeting Times
Sunday - 1:00 PM

Winter Park Group 2
Lake Howell Plaza
5407 Lake Howell Road
Winter Park, Florida. 32792

Meeting Times
Monday - 12:00 PM
Tuesday - 12:00 PM
Wednesday - 12:00 PM
Thursday - 12:00 PM
Friday - 12:00 PM
Saturday - 12:00 PM

Winter Park Group 3
Lake Howell Plaza
5407 Lake Howell Road
Winter Park, Florida. 32792

Meeting Times
Sunday - 5:30 PM
Monday - 5:30 PM
Tuesday - 5:30 PM
Wednesday - 5:30 PM
Thursday - 5:30 PM
Friday - 5:30 PM
Saturday - 5:30 PM

Winter Park Group 4
Lake Howell Plaza
5407 Lake Howell Road
Winter Park, Florida. 32792

Meeting Times
Sunday - 8:00 PM
Monday - 8:00 PM
Tuesday - 8:00 PM
Wednesday - 8:00 PM
Thursday - 8:00 PM
Friday - 8:00 PM
Saturday - 8:00 PM

Winter Park Group 5
Lake Howell Plaza
5407 Lake Howell Road
Winter Park, Florida. 32792

Meeting Times
Sunday - 10:30 PM
Monday - 10:30 PM
Tuesday - 10:30 PM
Wednesday - 10:30 PM
Thursday - 10:30 PM
Friday - 10:30 PM
Saturday - 10:30 PM

Winter Park Group 6
Lake Howell Plaza
5407 Lake Howell Road
Winter Park, Florida. 32792

Meeting Times
Tuesday - 6:45 PM
Thursday - 6:45 PM

Winter Park Group 7
Lake Howell Plaza
5407 Lake Howell Road
Winter Park, Florida. 32792

Meeting Times
Saturday - 9:00 AM

Winter Park Group 8
Lake Howell Plaza
5407 Lake Howell Road
Winter Park, Florida. 32792

Meeting Times
Saturday - 10:30 AM

Winter Park Group 9
Lake Howell Plaza
5407 Lake Howell Road
Winter Park, Florida. 32792

Meeting Times
Sunday - 10:00 AM

Winter Park Mens Group
All Saints Episcopal Church
388 E Lyman Ave
Winter Park, Florida. 32789

Meeting Times
Tuesday - 8:00 PM

Young Peoples Psychic Change Group
Redeemer Lutheran Church
3377 Aloma Ave
Winter Park, Florida. 32792

Meeting Times
Monday - 10:00 PM
Tuesday - 10:00 PM
Wednesday - 10:00 PM
Thursday - 10:00 PM
Friday - 10:00 PM

Narcotics Anonymous Meetings in Winter Park, Florida
United Methodist Church
125 North Interlachen Avenue
Winter Park, FL. 32789
Notes: Recovery Matters Group Non-Smoking, DiscussionParticipation Closed

Meeting Times
Sunday - 7:00 PM
Tuesday - 7:30 PM