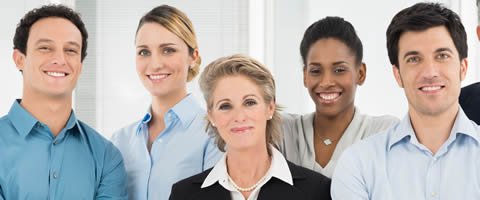 There are many options for drug treatment. We can help you find the right one.
All calls are 100% confidential and completely free of charge.
Alcohol Rehab Facilities Tampa, Florida
When an individual from Tampa, Florida enters into a Drug Rehabilitation Program for the treatment of their addiction, they have the support of other people who are also trying to recover and have also had problems with regards to habitual substance abuse. Having encouragement in an Alcohol Rehab from other people who are also trying to recover can really help a person to open up by sharing their struggles and start to work through the issues that have contributed to their substance abuse problem. The participants taking part in the Tampa Drug and Alcohol Rehabilitation Program also receive support and guidance from the knowledgeable staff in the facility, 24 hours a day. All these beneficial qualities of an Alcohol Rehabilitation Program in Tampa, FL can help provide the best chances for the individual to be successful in achieving their plan of long term abstinence.
A Tampa Drug Rehabilitation Program also enables a person from Tampa with a drug problem or an ongoing pattern of continual substance abuse to safely live in a drug and alcohol free surrounding; this can serve as a testing stage for how it feels to live in a community environment without using drugs or alcohol. An addicted person that has used drugs and/or alcohol for an extended period of time may not even remember how to connect with others while being sober. After completing a comprehensive Drug and Alcohol Rehab, the person can continue with his/her life in Tampa with the ability to live a responsible, prosperous life, free of addiction.
Questions? Need Help?
Call now to speak with an addiction treatment specialist who can help you find the best rehab program that fits your personal situation.
Residential • Detox • Inpatient • Outpatient • Short Term • Long Term • Low cost • Insurance • Executive • Private
---
(866) 576-8012
Alcoholics Anonymous Meetings in Tampa, Florida
Chosen Few
St. Ann's School Caf�'�'.
20 Como Rd., Hyde Park
Tampa, Florida. 33606

Meeting Times
Thursday - 7:30 PM

The 164 Group
Northgate Baptist Church
1301 West Linbaugh Ave
Tampa, Florida. 33612

Meeting Times
Tuesday - 7:30 PM

Al-Anon Family Support Group Meetings in Tampa, Florida
12 Steps To Recovery
5111 Webb Rd & Hillsborough Ave
Tampa, Florida.

Meeting Times

Carrollwood Newcomers
3714 W. Linebaugh Ave
Tampa, Florida.

Meeting Times

Carrollwood Thursday Afg
3714 W. Linebaugh Ave
Tampa, Florida.

Meeting Times

Cope With Hope
3714 W. Linebaugh Ave
Tampa, Florida.

Meeting Times

Country Serenity
8910 Us. Hwy 301
Tampa, Florida.

Meeting Times

Couples In Recovery
1309 Swann 1St Floor Bridal Parlor
Tampa, Florida.

Meeting Times

Gandy Afg Our Club
(Between Macdill & Himes)
Tampa, Florida.

Meeting Times

Just For Today Afg
13312 Cain Road
Tampa, Florida.

Meeting Times

La Serenidad
5111 Webb Rd & Hillsborough Ave
Tampa, Florida.

Meeting Times

Let It Begin
3644B Henderson Rd
Tampa, Florida.

Meeting Times

Macdill Newcomers
3500 W. San Jose & Himes Rm E-305
Tampa, Florida.

Meeting Times

Macdill Upstairs
3500 W. San Jose & Himes Rm E-305
Tampa, Florida.

Meeting Times

Monday Am Discussion
3333 W. Columbus
Tampa, Florida.

Meeting Times

New Tampa Es&H
16190 Bruce B. Downs
Tampa, Florida.

Meeting Times

Nueva Vida
7001 12Th Ave S
Tampa, Florida.

Meeting Times

Road To Recovery
2707 W. Waters Ave 1St Floor Library
Tampa, Florida.

Meeting Times

Serenity Nite Afg
6311 Sheldon Road
Tampa, Florida.

Meeting Times

Sunday Morning Serenity
3333 W. Columbus
Tampa, Florida.

Meeting Times

Terrace Al-Anon
420 Bullard Parkway
Tampa, Florida.

Meeting Times

Terrace Beginner
420 Bullard Parkway
Tampa, Florida.

Meeting Times

Together We Can Make It
16202 Bruce B. Downs Room 119
Tampa, Florida.

Meeting Times

Twelve Steppers
2707 W. Waters Ave - Upstairs
Tampa, Florida.

Meeting Times

Un Dia A La Vez
3333 W. Columbus
Tampa, Florida.

Meeting Times

Village Afg
2902 West Fletcher Ave Room 307
Tampa, Florida.

Meeting Times

Narcotics Anonymous Meetings in Tampa, Florida
Abe Brown Ministries Inc.
2921 North 29th Street
Tampa, FL. 33605
Notes: Stepping Up Group Basic Text Open

Meeting Times
Monday - 6:30 PM

Beach
Davis Island Beach
Tampa, FL. 33637
Notes: Recovery on the Island Group DiscussionParticipation Open

Meeting Times
Friday - 6:30 PM

Club YANA
209 South Tampania
Tampa, FL. 33609
Notes: Hyde Park Group Non-Smoking, Just For Today Study, DiscussionParticipation Open

Meeting Times
Sunday - 11:00 AM
Wednesday - 8:15 PM

Cyrus Green Community Center
2007 DR.Martin Luther King Boulevard
Tampa, FL. 33607
Notes: More Hope Group DiscussionParticipation Open

Meeting Times
Tuesday - 8:00 PM
Thursday - 8:00 PM

DACCO R1
4424 East Columbus Drive
Tampa, FL. 33605
Notes: Women Of Freedom Speaker, Format Varies, Women Closed

Meeting Times
Sunday - 7:00 PM

DACCO R2
3650 North 50th Street
Tampa, FL. 33610
Notes: Live Or Die Group DiscussionParticipation Open

Meeting Times
Sunday - 6:30 PM

First Christian Church
350 South Hyde Park Avenue
Tampa, FL. 33606
Notes: Grow or Go Group DiscussionParticipation Open

Meeting Times
Monday - 8:15 PM

GALAA Club
3644A Henderson Boulevard
Tampa, FL. 33609
Notes: Free To Be Me Group GayLesbian, Non-Smoking, DiscussionParticipation Open

Meeting Times
Sunday - 8:15 AM 6:15 PM
Monday - 12:15 PM 8:15 PM
Thursday - 8:15 PM
Friday - 10:15 PM

Harney Baptist Church
8910 US Highway 301 North
Tampa, FL. 33637
Notes: Not Alone Group DiscussionParticipation Open

Meeting Times
Wednesday - 7:00 PM

It Works How & Why Group
2611 West Grace Street
Tampa, FL. 33610
Notes: It Works How & Why Group It Works Study Open

Meeting Times
Saturday - 10:00 AM

John Calvin Presbyterian Church
6501 North Nebraska Avenue
Tampa, FL. 33604
Notes: Keep the Faith Group DiscussionParticipation Open

Meeting Times
Monday - 9:00 PM
Tuesday - 8:15 PM
Thursday - 7:30 PM
Friday - 8:30 PM
Saturday - 8:15 PM

Life Point Community Church
902 East Fairbanks Street
Tampa, FL. 33604
Notes: Fresh Start Group DiscussionParticipation Open

Meeting Times
Monday - 7:30 PM

Marge Porter Resource Center
6311 Sheldon Road
Tampa, FL. 33615
Notes: The Message Group Speaker Open

Meeting Times
Tuesday - 8:00 PM

Metropolitan Community Church
408 East Cayuga
Tampa, FL. 33601
Notes: New Way Group DiscussionParticipation, Step, Speaker Open

Meeting Times
Thursday - 8:00 PM

Metropolitan Ministries
Park Avenue & Tampa Street
Tampa, FL. 33602
Notes: High Hopes Group Basic Text Open

Meeting Times
Friday - 6:00 PM

Metropolitan Ministries Family Grill
2010 Florida Avenue
Tampa, FL. 33602
Notes: Addicts Salvation Group Basic Text, DiscussionParticipation, Literature Study Open

Meeting Times
Tuesday - 6:45 PM
Saturday - 8:00 PM

Northside Church Of Christ
6906 North 50th Street
Tampa, FL. 33603
Notes: Triple M Group DiscussionParticipation Open

Meeting Times
Saturday - 7:00 PM

Penninsular Christian Church
3600 Ballast Point Boulevard
Tampa, FL. 33611
Notes: High Lie Group Non-Smoking, DiscussionParticipation Open

Meeting Times
Tuesday - 7:15 PM
Friday - 7:15 PM

Saint Clements Episcopal Church
706 West 113th Avenue
Tampa, FL. 33612
Notes: Uptown Friday & Tuesday Group DiscussionParticipation, Step Open

Meeting Times
Sunday - 7:00 PM
Monday - 8:00 PM
Tuesday - 8:00 PM
Friday - 8:00 PM

Saint James Methodist Church
16202 Bruce B Down Boulevard
Tampa, FL. 33647
Notes: New Tampa NA Group DiscussionParticipation Open

Meeting Times
Saturday - 8:00 PM

Salvation Army
13815 North Salvation Army Lane
Tampa, FL. 33613
Notes: Ties That Bind Us Group Men Open

Meeting Times
Wednesday - 7:15 PM

Seminole Heights United Methodist Church
6111 North Central Avenue
Tampa, FL. 33604
Notes: Recovery Central Group Literature Study, DiscussionParticipation Open

Meeting Times
Sunday - 7:00 PM
Friday - 8:15 PM

Seven Day Adventist Church
3111 East Wilder
Tampa, FL. 33610
Notes: Living Life DiscussionParticipation Open

Meeting Times
Sunday - 6:30 PM

Sunday Morning Group
825 West Linebaugh Avenue
Tampa, FL. 33612
Notes: Sunday Morning Group DiscussionParticipation Closed

Meeting Times
Sunday - 11:00 AM

The Meeting Place
12936 North Nebraska Avenue
Tampa, FL. 33612
Notes: Daily Recovery Group Non-Smoking, DiscussionParticipation Open

Meeting Times
Sunday - 5:45 PM 8:30 PM 1:00 PM
Monday - 6:00 AM 12:00 PM 5:45 PM 7:30 PM 10:00 PM
Tuesday - 12:00 PM 5:45 PM 8:00 PM 10:00 PM
Wednesday - 6:00 AM 12:00 PM 5:45 PM 8:00 PM 10:00 PM
Thursday - 12:00 PM 5:45 PM 10:00 PM
Friday - 12:00 PM 5:45 PM 9:00 PM 11:00 PM
Saturday - 10:00 PM 10:00 AM 12:00 PM 5:45 PM 7:00 PM

The Red Door
6202 Interbay Boulevard
Tampa, FL. 33611
Notes: NA At The Door Group DiscussionParticipation, Smoking Open

Meeting Times
Thursday - 8:15 PM

Town & Country Hospital
6001 Webb Road
Tampa, FL. 33615
Notes: Breakfast Club DiscussionParticipation Open

Meeting Times
Sunday - 11:00 AM
Friday - 8:15 PM
Saturday - 7:00 PM

United Methodist Church
5030 East Busch Boulevard
Tampa, FL. 33617
Notes: TTNA Group DiscussionParticipation, Topic Open

Meeting Times
Wednesday - 8:15 PM

USF Florida Mental Health Institute
13301 Bruce B Downs Boulevard
Tampa, FL. 33612
Notes: Recovery on the Northside Group DiscussionParticipation Open

Meeting Times
Thursday - 7:30 PM

Without Walls International Church
2511 Grady Avenue North
Tampa, FL. 33603
Notes: New Life Group DiscussionParticipation Open

Meeting Times
Wednesday - 8:00 PM