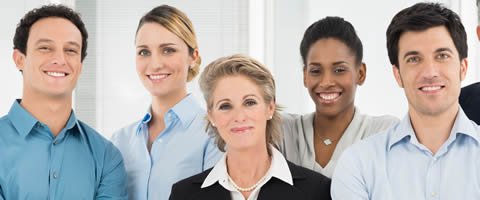 There are many options for drug treatment. We can help you find the right one.
All calls are 100% confidential and completely free of charge.
Drug Rehabilitation Programs Tallahassee, Florida
Drug Treatment Centers in Tallahassee, FL provide a quiet and proper environment for dealing with your addiction. At an Alcohol Rehab Program in Tallahassee, an individual that is battling with a drug addiction can become educated about their current condition and begin to learn how to live a drug free life. In Tallahassee, FL, each Alcohol Rehab Program will be a little different, but all of them have similar goals; they want to help you establish a long lasting sober life.
After the withdrawal and detoxification have been completed, the person can proceed with all of the other components of the Drug and Alcohol Rehab Program, which can include individual and group therapy and relapse prevention education. One of the best benefits of long term residential treatment in Tallahassee, is that it allows the individual to focus on recovery without any distractions. The length of stay at a Drug and Alcohol Rehabilitation Facility can range anywhere from six weeks to six months, or sometimes longer if the program is addressing a long term drug addiction where relapses have taken place.
Questions? Need Help?
Call now to speak with an addiction treatment specialist who can help you find the best rehab program that fits your personal situation.
Residential • Detox • Inpatient • Outpatient • Short Term • Long Term • Low cost • Insurance • Executive • Private
---
(866) 576-8012
Alcoholics Anonymous Meetings in Tallahassee, Florida
As We Understand It
Central Office
1106 H Thomasville Road
Tallahassee, Florida. 32303

Meeting Times
Friday - 7:00 PM

Came To Believe
United Church
1834 Mahan Dr
Tallahassee, Florida. 32308

Meeting Times
Saturday - 10:30 AM

Capital City Group
Capitol Regional Medical Center

Tallahassee, Florida. 32301

Meeting Times
Sunday - 6:30 PM

Central Group
Sieze The Day
909 N Gadsen St
Tallahassee, Florida. 32301

Meeting Times
Sunday - 12:00 PM
Monday - 12:00 PM
Tuesday - 12:00 PM
Wednesday - 12:00 PM
Thursday - 12:00 PM
Friday - 12:00 PM
Saturday - 12:00 PM

Central Group 2
Sieze The Day
909 N Gadsen St
Tallahassee, Florida. 32301

Meeting Times
Sunday - 5:30 PM
Monday - 5:30 PM
Tuesday - 5:30 PM
Wednesday - 5:30 PM
Thursday - 5:30 PM
Friday - 5:30 PM
Saturday - 5:30 PM

Central Group 3
Sieze The Day
909 N Gadsen St
Tallahassee, Florida. 32301

Meeting Times
Sunday - 8:15 PM
Monday - 8:15 PM
Tuesday - 8:15 PM
Wednesday - 8:15 PM
Friday - 8:15 PM
Saturday - 8:15 PM

Central Group, Beginners
Sieze The Day
909 N Gadsen St
Tallahassee, Florida. 32301

Meeting Times
Wednesday - 8:15 PM
Friday - 8:15 PM

Concious Contact Meditation
Casa Club House
2410 Monday Road
Tallahassee, Florida. 32301

Meeting Times
Monday - 7:15 AM

Conscious Contact
Casa Club House
2410 Monday Road
Tallahassee, Florida. 32301

Meeting Times
Tuesday - 7:15 AM
Thursday - 7:15 AM
Friday - 7:15 AM

Conscious Contact 2
Casa Club House
2410 Monday Road
Tallahassee, Florida. 32301

Meeting Times
Saturday - 9:00 AM

Conscious Contact 3
Casa Club House
2410 Monday Road
Tallahassee, Florida. 32301

Meeting Times
Saturday - 7:30 PM

Conscious Contact Group
Casa Club House
2410 Monday Road
Tallahassee, Florida. 32301

Meeting Times
Sunday - 9:00 AM

Conscious Contact Meditation
Casa Club House
2410 Monday Road
Tallahassee, Florida. 32301

Meeting Times
Wednesday - 7:15 AM

Diversity Of Spirit
The Family Tree
310 Blount St
Tallahassee, Florida. 32301

Meeting Times
Friday - 7:00 PM

Down Town Young People
Trinity Methodist Church
120 W Park Ave
Tallahassee, Florida. 32301

Meeting Times
Friday - 8:00 PM

Downtown Young Peoples
Trinity Methodist Church
120 W Park Ave
Tallahassee, Florida. 32301

Meeting Times
Thursday - 8:00 PM

Grateful Group
Detox Center
634 Capital Circle Ne
Tallahassee, Florida. 32301

Meeting Times
Sunday - 8:00 PM
Wednesday - 8:00 PM
Friday - 8:00 PM

Happy Hour
Casa Club House
2410 Monday Road
Tallahassee, Florida. 32301

Meeting Times
Monday - 6:15 PM
Tuesday - 6:15 PM
Wednesday - 6:15 PM
Thursday - 6:15 PM
Friday - 6:30 PM
Saturday - 6:15 PM

Happy Hour Group
Casa Club House
2410 Monday Road
Tallahassee, Florida. 32301

Meeting Times
Sunday - 6:15 PM

Lake Jackson
Unity Church
Crower Road
Tallahassee, Florida. 32301

Meeting Times
Monday - 7:30 PM

Living Sober
Casa Club House
2410 Monday Road
Tallahassee, Florida. 32301

Meeting Times
Sunday - 11:00 AM
Tuesday - 12:30 PM
Thursday - 12:30 PM
Friday - 12:30 PM
Saturday - 11:00 AM

Living Sober Group
Casa
2401 Monday Rd
Tallahassee, Florida. 32301

Meeting Times
Monday - 12:30 PM
Tuesday - 12:30 PM
Wednesday - 12:30 PM
Thursday - 12:30 PM
Friday - 12:30 PM
Saturday - 12:30 PM

Living Sober Group 2
Casa
2401 Monday Rd
Tallahassee, Florida. 32301

Meeting Times
Friday - 12:30 AM

Living Sober Group 3
Casa
2401 Monday Rd
Tallahassee, Florida. 32301

Meeting Times
Sunday - 11:00 AM
Saturday - 11:00 AM

Mens Meeting
Casa Club House
2410 Monday Road
Tallahassee, Florida. 32301

Meeting Times
Tuesday - 8:00 PM

Mustard Seed Group
Timberlane Church Of Christ
3569 Timberlane School Road
Tallahassee, Florida. 32312

Meeting Times
Monday - 6:00 PM
Tuesday - 12:30 PM
Thursday - 12:30 PM

Night Owl
Trinity Methodist Church
120 W Park Ave
Tallahassee, Florida. 32301

Meeting Times
Friday - 11:00 PM
Saturday - 11:00 PM

Northside Group
Bradfordville First Baptist Church
6494 Thomasville Road
Tallahassee, Florida. 32312

Meeting Times
Tuesday - 8:15 PM
Friday - 8:15 PM

Open Door Speakers Group
Capitol Regional Medical Center

Tallahassee, Florida. 32301

Meeting Times
Saturday - 7:30 PM

Pathfinders G
Calvary United Methodist Church
2145 W Pensacola St
Tallahassee, Florida. 32304

Meeting Times
Sunday - 7:00 PM

Powder-no-puff Womens Group
Grace Lutheran Church
2919 Miccosukee Road
Tallahassee, Florida. 32308

Meeting Times
Monday - 6:00 PM

Reaching Out
New Life Ministries
1002 Appleyard Dr
Tallahassee, Florida. 32304

Meeting Times
Wednesday - 7:00 PM

Sieze The Day
909 N Gadsen St
Tallahassee, Florida. 32301

Meeting Times
Sunday - 9:30 AM
Monday - 7:45 AM
Tuesday - 7:45 AM
Wednesday - 7:45 AM
Thursday - 7:45 AM
Friday - 7:45 AM
Saturday - 9:30 AM

Sunday Night Study
Casa Club House
2410 Monday Road
Tallahassee, Florida. 32301

Meeting Times
Sunday - 8:00 PM

The Bradfordville Group
Bradfordville First Baptist Church
6494 Thomasville Road
Tallahassee, Florida. 32312

Meeting Times
Monday - 6:15 PM
Tuesday - 6:15 PM
Thursday - 6:15 PM
Friday - 6:15 PM

The Home Group
Gray Memorial Methodist Church
2201 Old Bainbridge Road
Tallahassee, Florida. 32303

Meeting Times
Monday - 6:30 PM

The Willing Group
Community Day Center
466 W Tennessee St
Tallahassee, Florida. 32301

Meeting Times
Tuesday - 6:00 PM
Thursday - 6:00 PM

Westside Group
Bethel United Methodist Church
1470 Bethel Church Road
Tallahassee, Florida. 32304

Meeting Times
Tuesday - 7:30 PM

Womens Meting
Sieze The Day
909 N Gadsen St
Tallahassee, Florida. 32301

Meeting Times
Tuesday - 6:45 PM

Al-Anon Family Support Group Meetings in Tallahassee, Florida
CASA AFG
2410 Monday Rd
Tallahassee, Florida.

Meeting Times

First Things First AFG
1616 Physicians Dr
Tallahassee, Florida.

Meeting Times

Friday Night Wonders AFG
1400 N. Monroe St
Tallahassee, Florida.

Meeting Times

Friday On Monday
2410 Monday Rd
Tallahassee, Florida.

Meeting Times

Hope For Today AFG
2198 N. Meridian Rd
Tallahassee, Florida.

Meeting Times

Monday On Monday AFG
2410 Monday Rd
Tallahassee, Florida.

Meeting Times

NEWCOMER'S Meeting
1400 N. Monroe St
Tallahassee, Florida.

Meeting Times

Nomads AFG
1738 Old St. Augustine Rd
Tallahassee, Florida.

Meeting Times
Saturday - 6:00 PM

Northside AFG
2800 Shamrock South
Tallahassee, Florida.

Meeting Times

Serenity AFG
1607 St. James Ct
Tallahassee, Florida.

Meeting Times

Tallahassee AFG
1400 N. Monroe St
Tallahassee, Florida.

Meeting Times

Unity Adult Children AFG
3413 Old Bainbridge Road
Tallahassee, Florida.

Meeting Times

Narcotics Anonymous Meetings in Tallahassee, Florida
Bradfordville First Baptist Church
6494 Thomasville Road
Tallahassee, FL. 32312
Notes: Square Pegs Group DiscussionParticipation, Non-Smoking, Topic Closed

Meeting Times
Monday - 7:30 PM

Faith Counseling Center
211A Delta Court
Tallahassee, FL. 32303
Notes: We Do Recover Group Literature Study Closed

Meeting Times
Sunday - 1:00 PM
Tuesday - 7:00 PM
Saturday - 8:00 PM

FSU Wesley Center
705 West Jefferson Street
Tallahassee, FL. 32304
Notes: Youth in Recovery Group Young People Open

Meeting Times
Friday - 7:30 PM

Gibb Mabry Village
2441 Roberts Avenue
Tallahassee, FL. 32310
Notes: Southside Group DiscussionParticipation, Non-Smoking Open

Meeting Times
Thursday - 7:00 PM

Greater Love Church
600 East Orange Avenue
Tallahassee, FL. 32304
Notes: Southside Group Non-Smoking Open

Meeting Times
Saturday - 10:30 AM

Hope Community
2700 Municipal Way
Tallahassee, FL. 32304
Notes: Living With Hope Group DiscussionParticipation, Speaker, Literature Study Open

Meeting Times
Tuesday - 8:00 PM

Immanuel Baptist Church
2351 Mahan Drive
Tallahassee, FL. 32301
Notes: Journey In Recovery Group DiscussionParticipation Open

Meeting Times
Tuesday - 7:00 PM

New Mount Zion AME Church
1401 Old Bainbridge Road
Tallahassee, FL. 32303
Notes: Time To Come Clean Group Open

Meeting Times
Tuesday - 12:00 PM
Friday - 12:00 PM

United Church Of Tallahassee
1834 Mahan Drive
Tallahassee, FL. 32301
Notes: Lake Ella Group Open

Meeting Times
Monday - 12:00 PM
Wednesday - 12:00 PM
Thursday - 12:00 PM
Friday - 8:00 PM

Unity Church Of Tallahassee
1630 Crowder Road
Tallahassee, FL. 32301
Notes: Get Real Or Die Group Open

Meeting Times
Thursday - 8:00 PM