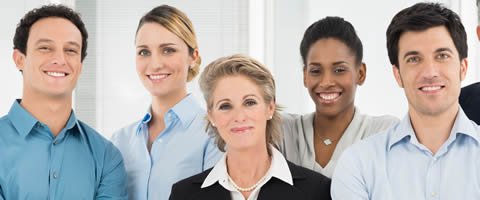 There are many options for drug treatment. We can help you find the right one.
All calls are 100% confidential and completely free of charge.
Drug Rehabilitation Sarasota, Florida
When a person from Sarasota, Florida enters into a Drug Rehab Program for help with their addiction, they have the support of other people who are in the same boat and have also had problems with regards to habitual drug abuse. Having support in a Drug and Alcohol Rehab Center from other individuals in the same situation can allow a person to open up so they can start to work through the underlying issues that are the driving force behind their addiction. The participants taking part in the Sarasota Drug and Alcohol Rehabilitation Facility also have access to the support and guidance from the knowledgeable staff in the facility, at all times, 24/7. All of these benefits of an Alcohol Rehab in Sarasota, FL help to make it possible for the recovering individual effectively follow through with their plan of long term abstinence.
A Sarasota Drug and Alcohol Rehab Program also allows a person from Sarasota with a drug addiction or a history of chronic drug abuse to live, for a period of time, in a substance free environment; which acts as a practice stage for how it feels to live in a community environment that is free of all drug and alcohol use. An addicted person that has used drugs for an extended period of time might not even remember how to relate to other people while being sober. After finishing all the steps of a comprehensive Alcohol Rehabilitation Program, the person can return to his/her life in Sarasota with the skills and mindset to live a responsible, productive, drug free life.
Questions? Need Help?
Call now to speak with an addiction treatment specialist who can help you find the best rehab program that fits your personal situation.
Residential • Detox • Inpatient • Outpatient • Short Term • Long Term • Low cost • Insurance • Executive • Private
---
(866) 576-8012
Alcoholics Anonymous Meetings in Sarasota, Florida
(as The) First 100
Crossroads - United Methodist Church
4726 N. Tamiami Trail
Sarasota, Florida. 34234

Meeting Times
Wednesday - 7:30 PM

11th Step Meditation
Gratitude Club
530 Payne Parkway
Sarasota, Florida. 34237

Meeting Times
Sunday - 3:00 PM
Monday - 3:00 PM
Tuesday - 3:00 PM
Wednesday - 3:00 PM
Thursday - 3:00 PM
Friday - 3:00 PM
Saturday - 3:00 PM

11th Step Meditation 2
Gratitude Club
530 Payne Parkway
Sarasota, Florida. 34237

Meeting Times
Sunday - 6:45 PM
Monday - 6:45 PM
Tuesday - 6:45 PM
Wednesday - 6:45 PM
Thursday - 6:45 PM
Friday - 6:45 PM
Saturday - 6:45 PM

11th Step Meditation 3
Gratitude Club
530 Payne Parkway
Sarasota, Florida. 34237

Meeting Times
Saturday - 11:30 PM

911 Sober
911 Clubhouse
911 Central
Sarasota, Florida. 34236

Meeting Times
Friday - 7:30 PM

Anybodys
Our Lady Queen Of Martyrs
6600 Pennsylvania Ave.
Sarasota, Florida. 34243

Meeting Times
Friday - 8:30 PM

Anybodys Beginners
Our Lady Queen Of Martyrs
6600 Pennsylvania Ave.
Sarasota, Florida. 34243

Meeting Times
Friday - 7:30 PM

Applied Big Book
911 Clubhouse
911 Central
Sarasota, Florida. 34236

Meeting Times
Thursday - 7:30 PM

As Bill Sees It
St. Armands Key Lutheran Church
40 North Adams Drive
Sarasota, Florida. 34236

Meeting Times
Wednesday - 12:00 AM

As Bill Sees It
Siesta Beach Shelter
948 Beach Road
Sarasota, Florida. 34242

Meeting Times
Sunday - 8:00 AM

Attitude Adjustment
Presbyterian Church Of The Covenant
7950 S. Tamiami Trail
Sarasota, Florida. 34231

Meeting Times
Saturday - 7:30 AM

Bay Group
St. Wilfred Episcopal Church
3773 Wilkinson Rd.
Sarasota, Florida. 34233

Meeting Times
Tuesday - 7:00 PM

Bee Ridge East
St. John's United Methodist Church
6611 Proctor Rd.
Sarasota, Florida. 34241

Meeting Times
Wednesday - 8:00 PM

Beginners And Basics
St. Andrew United Church Of Christ
6908 Beneva Rd.
Sarasota, Florida. 34238

Meeting Times
Friday - 7:30 PM

Beginners Mens
First Brethren Church
150 N. Shade Ave.
Sarasota, Florida. 34237

Meeting Times
Wednesday - 7:00 PM

Beneva Discussion
St. Andrew United Church Of Christ
6908 Beneva Rd.
Sarasota, Florida. 34238

Meeting Times
Sunday - 7:00 PM
Thursday - 7:00 PM

Better Attitudes
Pine Shores Presbyterian Church Community Ctr
6210 Crestwood Ave.
Sarasota, Florida. 34231

Meeting Times
Monday - 8:00 AM
Tuesday - 8:00 AM
Wednesday - 8:00 AM
Thursday - 8:00 AM
Friday - 8:00 AM

Candlelight
Gratitude Club
530 Payne Parkway
Sarasota, Florida. 34237

Meeting Times
Saturday - 9:30 PM

Candlelight Gratitude
Gratitude Club
530 Payne Parkway
Sarasota, Florida. 34237

Meeting Times
Sunday - 9:30 PM
Monday - 9:30 PM
Tuesday - 9:30 PM
Wednesday - 9:30 PM
Thursday - 9:30 PM
Friday - 9:30 PM
Saturday - 9:30 PM

Carry The Message
Salvation Army Sarasota
1400 10th St.
Sarasota, Florida. 34236

Meeting Times
Sunday - 7:30 PM

Chapel
Siesta Key Chapel
4615 Gleason Ave.
Sarasota, Florida. 34242

Meeting Times
Thursday - 8:00 PM

Compassionate Witness
St. Andrew United Church Of Christ
6908 Beneva Rd.
Sarasota, Florida. 34238

Meeting Times
Tuesday - 3:30 PM

Courage To Change
Incarnation Catholic Church
2929 Bee Ridge Rd.
Sarasota, Florida. 34239

Meeting Times
Wednesday - 8:00 PM
Thursday - 8:00 PM

Donut Hour
South Shore Community Church
1899 South Tuttle Ave.
Sarasota, Florida. 34239

Meeting Times
Monday - 10:00 AM
Tuesday - 10:00 AM
Wednesday - 10:00 AM
Thursday - 10:00 AM
Friday - 10:00 AM
Saturday - 10:00 AM

Down Home
Gratitude Club
530 Payne Parkway
Sarasota, Florida. 34237

Meeting Times
Sunday - 5:30 PM
Monday - 5:30 PM
Tuesday - 5:30 PM
Wednesday - 5:30 PM
Thursday - 5:30 PM
Friday - 5:30 PM
Saturday - 5:30 PM

Early Big Book/step
St Patrick's Catholic Church
7900 Bee Ridge Rd
Sarasota, Florida. 34241

Meeting Times
Monday - 7:00 PM

Early Bird
Gratitude Club
530 Payne Parkway
Sarasota, Florida. 34237

Meeting Times
Sunday - 7:45 AM
Monday - 7:45 AM
Tuesday - 7:45 AM
Wednesday - 7:45 AM
Thursday - 7:45 AM
Friday - 7:45 AM
Saturday - 7:45 AM

Easy Does It
Bayside Ctr At Sarasota Memorial Hospital
1650 S. Osprey Ave.
Sarasota, Florida. 34239

Meeting Times
Saturday - 8:00 PM

Everybodys Group
Salvation Army Sarasota
1400 10th Street
Sarasota, Florida. 34236

Meeting Times
Saturday - 7:30 PM

First Edition Group
Sarasota Alliance Church
7221 Bee Ridge Rd
Sarasota, Florida. 34240

Meeting Times
Sunday - 7:00 PM

First Things First
Salvation Army Sarasota
1400 10th St.
Sarasota, Florida. 34236

Meeting Times
Tuesday - 10:00 AM

Fri. Nite Mens
First Brethren Church
150 N. Shade Ave.
Sarasota, Florida. 34237

Meeting Times
Friday - 6:00 PM

Friends
Unity Church Of Sarasota
3023 Proctor Rd.
Sarasota, Florida. 34231

Meeting Times
Monday - 8:00 PM

Friendship
Senior Friendship Center
1888 Brother Geenen Way
Sarasota, Florida. 34236

Meeting Times
Thursday - 1:00 PM

G.r.o.w.t.h.
Unitarian Universalist Church
3975 Fruitville Rd
Sarasota, Florida. 34232

Meeting Times
Friday - 8:00 PM

Gateway
First Step Residential
4613 N. Washington Blvd.
Sarasota, Florida. 34234

Meeting Times
Tuesday - 8:00 PM
Thursday - 8:00 PM

Gratitude Meeting
Gratitude Club
530 Payne Parkway
Sarasota, Florida. 34237

Meeting Times
Sunday - 8:00 PM
Tuesday - 8:00 PM
Wednesday - 8:00 PM

Gratitude Meetng
Gratitude Club
530 Payne Parkway
Sarasota, Florida. 34237

Meeting Times
Monday - 8:00 PM
Thursday - 8:00 PM
Friday - 8:00 PM
Saturday - 8:00 PM

Grupo Hispano Fortaleza
Gratitude Club
530 Payne Parkway
Sarasota, Florida. 34237

Meeting Times
Tuesday - 7:30 PM
Wednesday - 7:30 PM
Friday - 7:30 PM

Grupo Hispano Genesis
731 Lime Ave.
Sarasota, Florida. 34237

Meeting Times
Sunday - 8:00 PM
Monday - 8:00 PM
Tuesday - 8:00 PM
Wednesday - 8:00 PM
Thursday - 8:00 PM
Friday - 8:00 PM
Saturday - 8:00 PM

Gulf Gate Noon
Presbyterian Church Of The Covenant
7950 S. Tamiami Trail
Sarasota, Florida. 34231

Meeting Times
Monday - 12:00 AM
Tuesday - 12:00 AM
Wednesday - 12:00 AM
Thursday - 12:00 AM
Friday - 12:00 AM

Gulfstream At Ringling
Church Of The Redeemer Episcopal
222 South Palm Ave.
Sarasota, Florida. 34236

Meeting Times
Sunday - 7:00 PM

Happy Cookie Hour
South Shore Community Church
1899 South Tuttle Ave.
Sarasota, Florida. 34239

Meeting Times
Monday - 5:30 PM
Tuesday - 5:30 PM
Wednesday - 5:30 PM
Thursday - 5:30 PM
Friday - 5:30 PM

Hearing Impaired Big Book/step
St Patrick's Catholic Church
7900 Bee Ridge Rd
Sarasota, Florida. 34241

Meeting Times
Monday - 7:00 PM

High Hope
Gratitude Club
530 Payne Parkway
Sarasota, Florida. 34237

Meeting Times
Sunday - 12:00 AM
Monday - 12:00 AM
Tuesday - 12:00 AM
Wednesday - 12:00 AM
Thursday - 12:00 AM
Friday - 12:00 AM
Saturday - 12:00 AM

High Tower
Bayside Ctr At Sarasota Memorial Hospital
1650 S. Osprey Ave.
Sarasota, Florida. 34239

Meeting Times
Thursday - 8:00 PM

Kensington Park
St. James United Methodist Church
2049-a North Honore Ave.
Sarasota, Florida. 34235

Meeting Times
Monday - 8:00 PM
Friday - 8:00 PM

Last Call Ypg
Gratitude Club
530 Payne Parkway
Sarasota, Florida. 34237

Meeting Times
Saturday - 11:00 PM

Lunch Bunch
South Shore Community Church
1899 South Tuttle Ave.
Sarasota, Florida. 34239

Meeting Times
Monday - 12:00 AM
Tuesday - 12:00 AM
Wednesday - 12:00 AM
Thursday - 12:00 AM
Friday - 12:00 AM
Saturday - 12:00 AM

Main Street Mens
911 Clubhouse
911 Central Ave
Sarasota, Florida. 34236

Meeting Times
Saturday - 10:00 AM

Make Today Count
Presbyterian Church Of The Covenant
7950 S. Tamiami Trail
Sarasota, Florida. 34231

Meeting Times
Saturday - 7:30 PM

Mid-morning
Our Lady Queen Of Martyrs
6600 Pennsylvania Ave.
Sarasota, Florida. 34243

Meeting Times
Wednesday - 10:00 AM

Mid-week Meditation
St. Thomas More Catholic Church
2506 Gulf Gate Dr
Sarasota, Florida. 34231

Meeting Times
Wednesday - 6:00 PM

Midway
Presbyterian Church Of The Covenant
7950 S. Tamiami Trail
Sarasota, Florida. 34231

Meeting Times
Monday - 7:30 PM
Thursday - 7:30 PM

Monday Nite Mens
First Brethren Church
150 N. Shade Ave.
Sarasota, Florida. 34237

Meeting Times
Monday - 7:30 PM
Tuesday - 7:30 PM

New Dawn
Bayside Ctr At Sarasota Memorial Hospital
1650 S. Osprey Ave.
Sarasota, Florida. 34239

Meeting Times
Tuesday - 8:30 PM

New Day
St. Michael' S
Midnight Pass Rd
Sarasota, Florida. 34242

Meeting Times
Wednesday - 7:00 AM
Saturday - 7:00 AM

New Freedom
Aloha Mobile Home Clubhouse
3100 Hawthorne St.
Sarasota, Florida. 34239

Meeting Times
Friday - 8:00 PM

Newtown
New Bethel Baptist Church
2504 Gillespie Ave.
Sarasota, Florida. 34234

Meeting Times
Monday - 8:00 PM

Noon Group At St. Armands
St. Armands Key Lutheran Church
40 North Adams Drive
Sarasota, Florida. 34236

Meeting Times
Monday - 12:00 AM
Friday - 12:00 AM

Oak Street Step
First Presbyterian Church
2050 Oak Street
Sarasota, Florida. 34237

Meeting Times
Monday - 10:30 AM

Odaat
Unity Church Of Sarasota
3023 Proctor Rd.
Sarasota, Florida. 34231

Meeting Times
Thursday - 12:00 AM

Old Miakka Group
Old Miakka Church
1620 Myakka Rd
Sarasota, Florida. 34240

Meeting Times
Wednesday - 7:00 PM
Friday - 7:15 PM

Practicing Love &tolerance
Gratitude Club
530 Payne Parkway
Sarasota, Florida. 34237

Meeting Times
Sunday - 10:00 AM

Primary Purpose
First Congregational Church
1031 S. Euclid Ave
Sarasota, Florida. 34237

Meeting Times
Saturday - 4:00 PM

Remember When
Salvation Army Church
1701 S. Tuttle Ave.
Sarasota, Florida. 34239

Meeting Times
Sunday - 7:00 PM

Rose
Northminster Presbyterian Church
3131 61st St.
Sarasota, Florida. 34243

Meeting Times
Tuesday - 7:00 PM

Rule 62
Denny's Restaurant
3701 Bee Ridge Rd
Sarasota, Florida. 34232

Meeting Times
Tuesday - 12:00 AM

Sarasota Young Peoples
Gratitude Club
530 Payne Parkway
Sarasota, Florida. 34237

Meeting Times
Wednesday - 8:00 PM

Saturday Night Speakers
Faith Church
1201 N. Beneva Rd @ 12th Street
Sarasota, Florida. 34230

Meeting Times
Saturday - 7:30 PM

Saturday Spiritual Meeting
First Presbyterian Church
2050 Oak Street
Sarasota, Florida. 34237

Meeting Times
Saturday - 12:00 AM

Serenity Circle
Concordia Luthren Church
2185 Wood Street
Sarasota, Florida. 34237

Meeting Times
Tuesday - 8:00 PM

Serenity Seekers
St. Andrew United Church Of Christ
6908 Beneva Rd.
Sarasota, Florida. 34238

Meeting Times
Wednesday - 7:00 PM

Siesta Key
St. Boniface Episcopal Church
5615 Midnight Pass Rd.
Sarasota, Florida. 34242

Meeting Times
Sunday - 8:00 PM

Siesta Key Bb & Step
St. Boniface Episcopal Church
5615 Midnight Pass Rd.
Sarasota, Florida. 34242

Meeting Times
Tuesday - 8:00 PM

Siesta Mens
Siesta Beach Shelter
948 Beach Road
Sarasota, Florida. 34242

Meeting Times
Monday - 8:00 AM
Tuesday - 8:00 AM
Wednesday - 8:00 AM
Thursday - 8:00 AM
Friday - 8:00 AM

Siesta Sunrise Womens
Siesta Beach Shelter
948 Beach Road
Sarasota, Florida. 34242

Meeting Times
Saturday - 8:00 AM

Stepping Into The Light
Aloha Mobile Home Clubhouse
3100 Hawthorne St.
Sarasota, Florida. 34239

Meeting Times
Friday - 6:00 PM

Sun & Fun
Resort Park Recreation Center
7125 Fruitville Rd
Sarasota, Florida. 34240

Meeting Times
Monday - 5:30 PM

Sunday Beginners Group
Meadowland Worship Center
8893 Fruitville Rd.
Sarasota, Florida. 34240

Meeting Times
Sunday - 7:00 PM

Sunrise
Dav - Disabled American Veterans
2445 Fruitville Rd
Sarasota, Florida. 34237

Meeting Times
Sunday - 7:00 AM
Monday - 7:00 AM
Tuesday - 7:00 AM
Wednesday - 7:00 AM
Thursday - 7:00 AM
Friday - 7:00 AM
Saturday - 7:00 AM

Sunshine
Bee Ridge Park
4430 S. Lockwood Ridge
Sarasota, Florida. 34231

Meeting Times
Sunday - 7:30 AM
Saturday - 7:30 AM

Tatum Ridge
Tatum Ridge Baptist
7811 Kennedy Lane
Sarasota, Florida. 34240

Meeting Times
Thursday - 7:00 PM

The Oasis
Vfw
124 South Tuttle Ave.
Sarasota, Florida. 34237

Meeting Times
Monday - 10:00 AM
Tuesday - 10:00 AM
Wednesday - 10:00 AM
Thursday - 10:00 AM
Friday - 10:00 AM
Saturday - 10:00 AM

Thurs. Nite Mens
First Brethren Church
150 N. Shade Ave.
Sarasota, Florida. 34237

Meeting Times
Thursday - 5:30 PM

Thursday Big Book
Salvation Army Sarasota
1400 10th St
Sarasota, Florida. 34236

Meeting Times
Thursday - 7:45 AM

Traditions
Crossroads - United Methodist Church
4726 N. Tamiami Trail
Sarasota, Florida. 34234

Meeting Times
Sunday - 11:00 AM

Tuesday Night Step
St. Armands Key Lutheran Church
40 North Adams Drive
Sarasota, Florida. 34236

Meeting Times
Tuesday - 7:00 PM

Under The Rainbow
Church Of The Trinity Mcc
7225 N. Lockwood Ridge Rd.
Sarasota, Florida. 34243

Meeting Times
Sunday - 7:00 PM
Thursday - 7:00 PM

We Can Group
Bahia Vista Mennonite Church
4041 Bahia Vista St.
Sarasota, Florida. 34232

Meeting Times
Tuesday - 7:30 PM
Friday - 7:30 PM

Women In The Solution
Gratitude Club
530 Payne Parkway
Sarasota, Florida. 34237

Meeting Times
Saturday - 10:00 AM

Womens Aa Grp Of Sarasota
St. Wilfred Episcopal Church
3773 Wilkinson Rd.
Sarasota, Florida. 34233

Meeting Times
Thursday - 11:00 AM

Womens Discussion
St. James United Methodist Church
2049-a North Honore Ave.
Sarasota, Florida. 34235

Meeting Times
Friday - 7:00 PM

Young Peoples Wednesday Night
St. Martha's Catholic Church
200 N. Orange Ave.
Sarasota, Florida. 34236

Meeting Times
Wednesday - 7:30 PM

Al-Anon Family Support Group Meetings in Sarasota, Florida
Basics 123AFG
3023 Proctor Rd
Sarasota, Florida.

Meeting Times
Friday - 11:00 AM

Friday Night AFG
2929 Bee Ridge Road
Sarasota, Florida.

Meeting Times
Friday - 7:30 PM

Gratitud Contra Dolor AFG
530Payne Parkway
Sarasota, Florida.

Meeting Times
Monday - 7:30 PM

Gulf Gate Group AFG
2506Gulf Gate Dr
Sarasota, Florida.

Meeting Times
Monday - 7:00 PM

Joy Of Recovery AFG
2049 N Honore Ave 1 Block North Of 17th ST
Sarasota, Florida.

Meeting Times
Wednesday - 11:30 AM

Lunch Bunch AFG
2050 Oak St
Sarasota, Florida.

Meeting Times
Monday - 12:15 PM

MidtownAFG
2185 Wood St
Sarasota, Florida.

Meeting Times
Monday - 7:30 PM

Newcomer Meeting At Friday Night AFG
2929 Bee Ridge Road Building Behind Main Church
Sarasota, Florida.

Meeting Times
Friday - 6:30 PM

Newcomer Meeting At Midtown AFG
2185Wood St
Sarasota, Florida.

Meeting Times
Monday - 6:30 PM

Newcomer Meeting At Saturday Morning Serenity AFG
6611 Proctor Road
Sarasota, Florida.

Meeting Times
Saturday - 8:15 AM

Palms AFG
1625 South Osprey Ave Park In Street Or Garage
Sarasota, Florida.

Meeting Times
Thursday - 10:00 AM

Progress Not Perfection AFG - 4th Step Meeting
3023 Proctor Rd
Sarasota, Florida.

Meeting Times
Wednesday - 6:00 PM

Sat Morning Serenity AFG - Alateen - Traditions Last Sat
6611 Proctor Road
Sarasota, Florida.

Meeting Times
Saturday - 9:00 AM

SaturdayNight Live AFG O/AA
1201 N Beneva Road
Sarasota, Florida.

Meeting Times
Saturday - 7:30 PM

Step By Step AFG - Step
2185 Wood St
Sarasota, Florida.

Meeting Times
Tuesday - 8:00 PM

Step In The Right Direction AFG - Step - Traditions 3rd Thu
2049 N Honore Ave
Sarasota, Florida.

Meeting Times
Thursday - 11:30 AM

Steps To Serenity AFG - Step
6908 BenevaRd
Sarasota, Florida.

Meeting Times
Tuesday - 11:30 AM

Stickney Meeting AFG
6240 S Tamiami Tr
Sarasota, Florida.

Meeting Times
Saturday - 8:30 AM

The Breakfast Club AFG
1825 S Osprey Ave
Sarasota, Florida.

Meeting Times
Wednesday - 9:00 AM

Tue AM Discussion AFG
1091 South Euclid Ave
Sarasota, Florida.

Meeting Times
Tuesday - 10:15 AM

Tuesday Adult Children AFG
2050 Oak St
Sarasota, Florida.

Meeting Times
Tuesday - 6:00 PM

Wed Night Step AFG - Step
3975 FruitvilleRd
Sarasota, Florida.

Meeting Times
Wednesday - 7:30 PM

Narcotics Anonymous Meetings in Sarasota, Florida
Brethren Church
Fruitville Road
Sarasota, FL. 34231
Notes: Thrusday Night Step Group Step Closed

Meeting Times
Thursday - 7:00 PM

Church Of The Redeemer
222 South Palm Avenue
Sarasota, FL. 34236
Notes: Rainbow Group GayLesbian Open

Meeting Times
Sunday - 7:00 PM
Thursday - 8:00 PM

Concordia Lutheran Church
2185 Wood Street
Sarasota, FL. 34231
Notes: Tradition 12 Group Non-Smoking, DiscussionParticipation Open

Meeting Times
Tuesday - 8:00 PM

Faith Lutheran Church
7750 Beneva Road
Sarasota, FL. 34238
Notes: We Do Recover Group DiscussionParticipation, Non-Smoking Open

Meeting Times
Sunday - 12:00 PM 8:00 PM

First Brethren Church
150 North Shade Avenue
Sarasota, FL. 34232
Notes: Thursday Nite Steps Group Step Open

Meeting Times
Thursday - 7:00 PM

First Christian Church
7601 Clark Road
Sarasota, FL. 34277
Notes: Just For Today It Works Group DiscussionParticipation Open

Meeting Times
Monday - 8:00 PM

First Step Residential
4613 North Washington Boulevard
Sarasota, FL. 34234
Notes: Hopeless to Dopeless Group DiscussionParticipation Open

Meeting Times
Wednesday - 8:00 PM
Friday - 9:00 AM
Saturday - 9:00 PM 7:00 PM

Harvest Tabernacle Church
209 Lime Street
Sarasota, FL. 34237
Notes: Rush Hour Recovery Group DiscussionParticipation Open

Meeting Times
Wednesday - 5:30 PM

Newton Arena
2800 Newtown Circle
Sarasota, FL. 34234
Notes: Thursday Night Live Group DiscussionParticipation Open

Meeting Times
Thursday - 7:30 PM

North United Methodist Church
4726 North Tamiami Trail
Sarasota, FL. 34234
Notes: Circle of Light Non-Smoking, Candlelight, DiscussionParticipation Open

Meeting Times
Thursday - 8:30 PM

Restoration Fellowship
5614 Richardson Road
Sarasota, FL. 34232
Notes: Lost & Found Group DiscussionParticipation, Topic Open

Meeting Times
Monday - 7:30 PM

Salvation Army
1400 10th Street
Sarasota, FL. 34232
Notes: High Hopes Group Non-Smoking, DiscussionParticipation Open

Meeting Times
Monday - 8:45 PM

Trinity Methodist Church
4150 South Shade Avenue
Sarasota, FL. 34231
Notes: Tradition 5 Group Non-Smoking, DiscussionParticipation Open

Meeting Times
Wednesday - 12:00 PM 8:00 PM
Friday - 7:00 PM

Turtle Beach Pavilion
Turtle Beach
Sarasota, FL. 34231
Notes: Peace In The Morning Group DiscussionParticipation Open

Meeting Times
Sunday - 9:00 AM
Saturday - 9:00 AM

Whitfield Presbyterian Church
7045 North Tamiamia Trail
Sarasota, FL. 34231
Notes: Fresh Start Group Non-Smoking, DiscussionParticipation Open

Meeting Times
Saturday - 7:30 PM