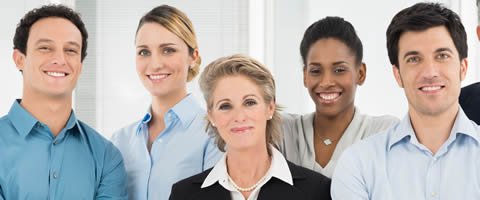 There are many options for drug treatment. We can help you find the right one.
All calls are 100% confidential and completely free of charge.
Drug and Alcohol Treatment Facilities Pompano Beach, Florida
Drug and Alcohol Rehab Centers in Pompano Beach, FL provide a quiet and proper space for taking care of your addiction. At an Alcohol Rehab in Pompano Beach, a person that is battling with a drug addiction can become educated about their current condition and begin to learn how to live a drug free life. In Pompano Beach, FL, each Substance Abuse Program will be unique, but all of them are similarly motivated; they want to help you establish a long lasting sober life.
After the withdrawal process and detoxification have been completed, the individual can continue with all of the other components of the Drug Rehab Program, which can include individual and group counseling and relapse prevention skills. One of the main benefits of long term residential treatment in Pompano Beach, is that it allows the individual to focus on recovery without any distractions from the outside world. The length of stay at an Addiction Treatment Program can vary anywhere from six weeks to six months, or sometimes longer if the treatment is addressing a long term drug addiction where relapses have occurred.
Questions? Need Help?
Call now to speak with an addiction treatment specialist who can help you find the best rehab program that fits your personal situation.
Residential • Detox • Inpatient • Outpatient • Short Term • Long Term • Low cost • Insurance • Executive • Private
---
(866) 576-8012
Alcoholics Anonymous Meetings in Pompano Beach, Florida
101 Club
700 Sw 10 Drive And Dixie Highway
Pompano Beach, Florida. 33060

Meeting Times
Monday - 10:00 AM
Tuesday - 10:00 AM
Wednesday - 10:00 AM
Thursday - 10:00 AM
Friday - 10:00 AM

101 Club 2
101 Club
700 Sw 10 Drive And Dixie Highway
Pompano Beach, Florida. 33060

Meeting Times
Monday - 5:45 PM
Tuesday - 5:45 PM
Wednesday - 5:45 PM
Thursday - 5:45 PM
Friday - 5:45 PM

101 Club 4
101 Club
700 Sw 10 Drive And Dixie Highway
Pompano Beach, Florida. 33060

Meeting Times
Tuesday - 8:30 PM
Wednesday - 8:30 PM
Thursday - 8:30 PM
Friday - 8:30 PM

101 Club 5
101 Club
700 Sw 10 Drive And Dixie Highway
Pompano Beach, Florida. 33060

Meeting Times
Saturday - 8:30 AM

101 Club 6
101 Club
700 Sw 10 Drive And Dixie Highway
Pompano Beach, Florida. 33060

Meeting Times
Sunday - 11:00 AM
Saturday - 11:00 AM

101 Club 7
101 Club
700 Sw 10 Drive And Dixie Highway
Pompano Beach, Florida. 33060

Meeting Times
Sunday - 6:30 PM
Saturday - 6:30 PM

101 Club 8
101 Club
700 Sw 10 Drive And Dixie Highway
Pompano Beach, Florida. 33060

Meeting Times
Saturday - 7:30 PM

101 Club 9
101 Club
700 Sw 10 Drive And Dixie Highway
Pompano Beach, Florida. 33060

Meeting Times
Saturday - 9:00 PM

11th Step Prayer & Meditation
Bottom Line Group
4699 N Federal Hwy
Pompano Beach, Florida. 33064

Meeting Times
Thursday - 8:30 PM

As Bill Sees It
First United Methodist Church
8650 W Sample Road
Pompano Beach, Florida. 33065

Meeting Times
Wednesday - 7:00 PM

Atlantic Group
St Stephen's Lutheran Church
2500 Ne 14 Street
Pompano Beach, Florida. 33062

Meeting Times
Thursday - 8:00 PM

Back To Basics
Our Lady Queen Of Heaven Church
1400 S State Road 7
Pompano Beach, Florida. 33068

Meeting Times
Thursday - 7:30 PM

Beyond Your Wildest Dreams
Sober On The Beach Group
Ne 16 Street
Pompano Beach, Florida. 33064

Meeting Times
Monday - 6:30 PM

Blue Lake Group
3311 N Andrews Ave
Pompano Beach, Florida. 33064

Meeting Times
Friday - 7:00 PM

Coconut Creek Group
Calvary Presbyterian Church
3950 Coconut Creek Parkway
Pompano Beach, Florida. 33066

Meeting Times
Tuesday - 8:00 PM
Thursday - 8:00 PM

Coral Springs Group
First United Methodist Church
8650 W Sample Road
Pompano Beach, Florida. 33065

Meeting Times
Monday - 7:00 PM
Thursday - 7:00 PM

Coral Springs Group 2
First United Methodist Church
8650 W Sample Road
Pompano Beach, Florida. 33065

Meeting Times
Thursday - 8:30 PM

Coral Springs Mens Group
New Dawn Community Church
11030 Wiles Road
Pompano Beach, Florida. 33076

Meeting Times
Monday - 8:30 PM

Depth And Weight
St Nicholas Episcopal Church
1111 Ne 36 Street
Pompano Beach, Florida. 33064

Meeting Times
Friday - 7:30 PM

First Step Sobriety
First Step Sober House
450 Sw 2nd Street
Pompano Beach, Florida. 33060

Meeting Times
Monday - 8:00 PM
Wednesday - 8:00 PM
Friday - 8:00 PM

Freedom From Alcohol
Christ Community Church
901 E Mcnab Road
Pompano Beach, Florida. 33062

Meeting Times
Wednesday - 12:00 PM
Thursday - 12:00 PM

Friendly Islanders Group
United Methodist Church
1001 Rock Island Road
Pompano Beach, Florida. 33068

Meeting Times
Tuesday - 7:30 PM

Grateful Overcomers
Kabod Ministries International
705 Martin Luther King Blvd
Pompano Beach, Florida. 33064

Meeting Times
Friday - 7:30 PM

Into Action Group
Faith Chapel
10363 W Sample Road
Pompano Beach, Florida. 33065

Meeting Times
Tuesday - 7:00 PM

Journey To Freedom Group
971 South Dixie Hwy West
Pompano Beach, Florida. 33060

Meeting Times
Monday - 7:00 PM

Keys To Sobriety
Christ Community Church
901 E Mcnab Road
Pompano Beach, Florida. 33062

Meeting Times
Friday - 12:00 PM

Let There Be Light
171 American Legion Blvd
Pompano Beach, Florida. 33064

Meeting Times
Monday - 6:30 PM

Lighthouse Point Trinity Group
First Presbyterian Church
2331 Ne 26th Ave
Pompano Beach, Florida. 33062

Meeting Times
Monday - 7:30 PM
Thursday - 7:20 PM

Margate Group
Cokesbury United Methodist Church
1800 Nw 65th Ave
Pompano Beach, Florida. 33063

Meeting Times
Wednesday - 7:00 PM
Friday - 7:00 PM

New Meeting
First Presbyterian Church
2331 Ne 26th Ave
Pompano Beach, Florida. 33062

Meeting Times
Sunday - 7:00 PM

Northeast By Northwest
Unity Church Of Pompano
261 Se 13th Ave
Pompano Beach, Florida. 33060

Meeting Times
Monday - 8:30 PM

One Thing Step Speaker Meeting
101 Club
700 Sw 10 Drive And Dixie Highway
Pompano Beach, Florida. 33060

Meeting Times
Friday - 7:00 PM

Pompano Beach Group
Pompano Beach
215 S Federal Hwy
Pompano Beach, Florida. 33062

Meeting Times
Sunday - 6:30 AM
Monday - 6:30 AM
Tuesday - 6:30 AM 10:00 PM
Wednesday - 6:30 AM
Thursday - 6:30 AM
Friday - 10:00 PM 6:30 AM
Saturday - 6:30 AM

Pompano Beach Group 10
Pompano Beach Group
215 S Federal Highway
Pompano Beach, Florida. 33062

Meeting Times
Sunday - 11:30 AM

Pompano Beach Group 2
Pompano Beach Group
215 S Federal Highway
Pompano Beach, Florida. 33062

Meeting Times
Sunday - 9:00 AM
Monday - 9:00 AM
Tuesday - 9:00 AM
Wednesday - 9:00 AM
Thursday - 9:00 AM
Friday - 9:00 AM

Pompano Beach Group 3
Pompano Beach Group
215 S Federal Highway
Pompano Beach, Florida. 33062

Meeting Times
Monday - 12:15 PM
Tuesday - 12:15 PM
Wednesday - 12:15 PM
Thursday - 12:15 PM
Friday - 12:15 PM

Pompano Beach Group 4
Pompano Beach Group
215 S Federal Highway
Pompano Beach, Florida. 33062

Meeting Times
Sunday - 3:00 PM
Monday - 3:00 PM
Tuesday - 3:00 PM
Wednesday - 3:00 PM
Thursday - 3:00 PM
Friday - 3:00 PM
Saturday - 3:00 PM

Pompano Beach Group 5
Pompano Beach Group
215 S Federal Highway
Pompano Beach, Florida. 33062

Meeting Times
Sunday - 5:30 PM
Monday - 5:30 PM
Tuesday - 5:30 PM
Wednesday - 5:30 PM
Thursday - 5:30 PM
Friday - 5:30 PM
Saturday - 5:30 PM

Pompano Beach Group 6
Pompano Beach Group
215 S Federal Highway
Pompano Beach, Florida. 33062

Meeting Times
Sunday - 7:00 PM
Monday - 7:00 PM
Tuesday - 7:00 PM
Wednesday - 7:00 PM
Thursday - 7:00 PM
Friday - 7:00 PM
Saturday - 7:00 PM

Pompano Beach Group 7
Pompano Beach Group
215 S Federal Highway
Pompano Beach, Florida. 33062

Meeting Times
Sunday - 8:30 PM
Monday - 8:30 PM
Tuesday - 8:30 PM
Wednesday - 8:30 PM
Thursday - 8:30 PM
Friday - 8:30 PM
Saturday - 8:30 PM

Pompano Beach Group 8
Pompano Beach Group
215 S Federal Highway
Pompano Beach, Florida. 33062

Meeting Times
Sunday - 10:00 PM
Monday - 10:00 PM
Tuesday - 10:00 PM
Wednesday - 10:00 PM
Thursday - 10:00 PM
Friday - 10:00 PM
Saturday - 10:00 PM

Pompano Beach Group 9
Pompano Beach Group
215 S Federal Highway
Pompano Beach, Florida. 33062

Meeting Times
Saturday - 10:00 AM

Pompano Beach Splinter Group
Christ Church Education Building #6
210 Ne 3rd Street
Pompano Beach, Florida. 33060

Meeting Times
Monday - 9:00 AM
Tuesday - 9:00 AM
Wednesday - 9:00 AM
Thursday - 9:00 AM
Friday - 9:00 AM

Riverside Group
St Mary Magdalene Church
1400 Riverside Dr
Pompano Beach, Florida. 33071

Meeting Times
Monday - 8:30 PM

Rock Group
St Nicholas Episcopal Church
1111 Ne 36 Street
Pompano Beach, Florida. 33064

Meeting Times
Thursday - 8:30 PM

Rule 62 Group
Unity Church Of Pompano
261 Se 13th Ave
Pompano Beach, Florida. 33060

Meeting Times
Saturday - 6:15 PM

Sands Of Serenity
Sober On The Beach Group
Ne 16 Street
Pompano Beach, Florida. 33064

Meeting Times
Saturday - 8:00 AM

Saturday Night Sobriety
Kiwanis Park
520 Ramblewood Drive
Pompano Beach, Florida. 33071

Meeting Times
Saturday - 7:00 PM

Serenity At The Beach
Sober On The Beach Group
Ne 16 Street
Pompano Beach, Florida. 33064

Meeting Times
Sunday - 6:00 PM

Sober On The Beach Group
Ne 16 Street
Pompano Beach, Florida. 33064

Meeting Times
Sunday - 8:00 AM

Sobriety In The Springs
Kiwanis Park
520 Ramblewood Drive
Pompano Beach, Florida. 33071

Meeting Times
Sunday - 8:00 PM
Friday - 8:30 PM

Spirituality Seekers Group
First Presbyterian Church
2331 Ne 26th Ave
Pompano Beach, Florida. 33062

Meeting Times
Monday - 7:00 AM
Tuesday - 7:00 AM
Wednesday - 7:00 AM
Thursday - 7:00 AM
Friday - 7:00 AM

Steps And Traditions
Calvary Presbyterian Church
3950 Coconut Creek Parkway
Pompano Beach, Florida. 33066

Meeting Times
Monday - 7:15 PM

Steps In Time Group
Parkway Community Church
100 Ne 4th Street
Pompano Beach, Florida. 33060

Meeting Times
Thursday - 7:30 PM

Sunday Night As Bill Sees It
Kiwanis Park
520 Ramblewood Drive
Pompano Beach, Florida. 33071

Meeting Times
Sunday - 6:30 PM

The Bottom Line Group
Vantage Building
4699 N Federal Highway
Pompano Beach, Florida. 33064

Meeting Times
Sunday - 8:00 AM
Monday - 8:00 AM
Tuesday - 8:00 AM
Wednesday - 8:00 AM
Thursday - 8:00 AM
Friday - 8:00 AM
Saturday - 8:00 AM

The Bottom Line Group 2
Vantage Building
4699 N Federal Highway
Pompano Beach, Florida. 33064

Meeting Times
Sunday - 10:00 AM
Monday - 10:00 AM
Tuesday - 10:00 AM
Wednesday - 10:00 AM
Thursday - 10:00 AM
Friday - 10:00 AM
Saturday - 10:00 AM

The Bottom Line Group 3
Vantage Building
4699 N Federal Highway
Pompano Beach, Florida. 33064

Meeting Times
Sunday - 12:00 PM
Monday - 12:00 PM
Tuesday - 12:00 PM
Wednesday - 12:00 PM
Thursday - 12:00 PM
Friday - 12:00 PM
Saturday - 12:00 PM

The Bottom Line Group 4
Vantage Building
4699 N Federal Highway
Pompano Beach, Florida. 33064

Meeting Times
Sunday - 5:30 PM
Monday - 5:30 PM
Tuesday - 5:30 PM
Wednesday - 5:30 PM
Thursday - 5:30 PM
Friday - 5:30 PM
Saturday - 5:30 PM

The Bottom Line Group 5
Vantage Building
4699 N Federal Highway
Pompano Beach, Florida. 33064

Meeting Times
Wednesday - 7:00 PM

The Bottom Line Group 6
Vantage Building
4699 N Federal Highway
Pompano Beach, Florida. 33064

Meeting Times
Sunday - 8:30 PM
Monday - 8:30 PM
Tuesday - 8:30 PM
Wednesday - 8:30 PM
Thursday - 8:30 PM
Friday - 8:30 PM
Saturday - 8:30 PM

The Bottom Line Group 7
Vantage Building
4699 N Federal Highway
Pompano Beach, Florida. 33064

Meeting Times
Friday - 10:00 PM
Saturday - 10:00 PM

The Noon Bb Group
Christ Community Church
901 E Mcnab Road
Pompano Beach, Florida. 33062

Meeting Times
Monday - 7:00 PM

Third And Eleventh Step Group
Unity Church
261 Se 13th Ave And 3rd Street
Pompano Beach, Florida. 33060

Meeting Times
Sunday - 9:00 AM

Wed Study Group
Christ Church Education Building #6
210 Ne 3rd Street
Pompano Beach, Florida. 33060

Meeting Times
Wednesday - 8:00 PM

Winston Park Group
Winston Park Church
4001 Nw 63rd Street
Pompano Beach, Florida. 33073

Meeting Times
Monday - 7:15 PM

Womens Hope In Recovery
Christ Community Church
901 E Mcnab Road
Pompano Beach, Florida. 33062

Meeting Times
Tuesday - 12:30 PM

Narcotics Anonymous Meetings in Pompano Beach, Florida
101 Club
1001 South Dixie Highway
Pompano Beach, FL. 33311
Notes: Sunday Serenity Group Speaker, DiscussionParticipation Open

Meeting Times
Sunday - 8:00 PM

Pompano Beach
Northeast 16th Street At North Ocean Boulevard
Pompano Beach, FL. 33062
Notes: Beach Group Format Varies Open

Meeting Times
Monday - 7:00 PM
Wednesday - 8:00 PM
Thursday - 8:00 PM
Friday - 7:00 PM
Saturday - 8:00 PM

Saint Nicholas Episcopal Church
1111 East Sample Road
Pompano Beach, FL. 33064
Notes: Recovery in the Fields Group Non-Smoking, DiscussionParticipation Open

Meeting Times
Tuesday - 8:00 PM