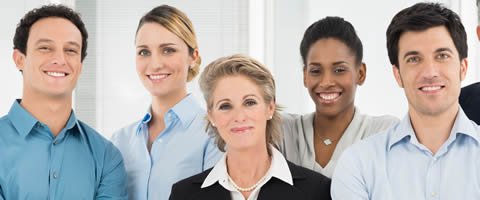 There are many options for drug treatment. We can help you find the right one.
All calls are 100% confidential and completely free of charge.
Alcohol Rehabs Orlando, Florida
Alcohol Rehabilitation Programs in Orlando, FL provide a quiet and proper setting for dealing with your addiction. At an Alcohol Treatment Center in Orlando, a person that is struggling with a drug addiction can become enlightened about their current condition and begin to learn how to live a sober lifestyle. In Orlando, FL, each Drug and Alcohol Treatment Facility may be a little different, but all of them have similar goals; they want to help you establish full recovery from addiction.
After the withdrawal and detoxification have been completed, the individual can proceed with all of the other components of the Drug Treatment Program, which can include individual and group therapy and relapse prevention education. One of the primary benefits of residential treatment in Orlando, is that it allows the individual to focus on sobriety without any distractions. The length of stay at a Drug and Alcohol Rehabilitation Program can range anywhere from six weeks to six months, or sometimes longer if the treatment is repairing a long term drug addiction where relapses have happened.
Questions? Need Help?
Call now to speak with an addiction treatment specialist who can help you find the best rehab program that fits your personal situation.
Residential • Detox • Inpatient • Outpatient • Short Term • Long Term • Low cost • Insurance • Executive • Private
---
(866) 576-8012
Alcoholics Anonymous Meetings in Orlando, Florida
12 To Life Group
St Isaac Jogues Catholic Church
4301 Chickasaw Trail
Orlando, Florida. 32829

Meeting Times
Monday - 8:15 PM
Thursday - 8:00 PM

Aata
1021 4th Street
Orlando, Florida. 32824

Meeting Times
Wednesday - 5:10 PM

After Work Group
East Side Club
2017 N Goldenrod Road
Orlando, Florida. 32807

Meeting Times
Monday - 5:30 PM
Tuesday - 5:30 PM
Wednesday - 5:30 PM
Thursday - 5:30 PM
Friday - 5:30 PM

Azalea Park Group
St Stephen Presbytarian Church
8601 Lake Underhill Road
Orlando, Florida. 32825

Meeting Times
Wednesday - 8:30 PM

Bar None
St Jospeh Catholic Church
1501 N Alafaya Trail
Orlando, Florida. 32828

Meeting Times
Sunday - 8:00 PM
Tuesday - 8:00 PM
Saturday - 8:00 PM

Big Book Study Group
East Side Club
2017 N Goldenrod Road
Orlando, Florida. 32807

Meeting Times
Monday - 8:00 PM

Black Chip Saturday
Pine Castle Community Center
621 Wilks Ave
Orlando, Florida. 32809

Meeting Times
Saturday - 9:00 AM

Blue Bottoms Group
Pine Castle Community Center
621 Wilks Ave
Orlando, Florida. 32809

Meeting Times
Monday - 12:00 PM
Tuesday - 12:00 PM
Wednesday - 12:00 PM
Thursday - 12:00 PM
Friday - 12:00 PM

Came To Believe
East Side Club
2017 N Goldenrod Road
Orlando, Florida. 32807

Meeting Times
Tuesday - 8:00 PM
Thursday - 8:00 PM

Carney Hospital
2100 Dot. Ave.,
Orlando, Florida. 32803

Meeting Times
Tuesday - 7:30 PM

Celebrate Life
Central Christian Church
250 Sw Ivanhoe Blvd
Orlando, Florida. 32804

Meeting Times
Monday - 7:00 PM

Central Orlando Group
Alco-an Club
310 E Colonial Dr
Orlando, Florida. 32801

Meeting Times
Sunday - 6:30 AM
Monday - 6:30 AM
Tuesday - 6:30 AM
Wednesday - 6:30 AM
Thursday - 6:30 AM
Friday - 6:30 AM
Saturday - 6:30 AM

Central Orlando Group 2
Alco-an Club
310 E Colonial Dr
Orlando, Florida. 32801

Meeting Times
Monday - 12:00 PM
Tuesday - 12:00 PM
Wednesday - 12:00 PM
Thursday - 12:00 PM
Friday - 12:00 PM
Saturday - 12:00 PM

Central Orlando Group 3
Alco-an Club
310 E Colonial Dr
Orlando, Florida. 32801

Meeting Times
Sunday - 6:00 PM
Monday - 6:00 PM
Tuesday - 6:00 PM
Wednesday - 6:00 PM
Thursday - 6:00 PM
Friday - 6:00 PM

Central Orlando Group 4
Alco-an Club
310 E Colonial Dr
Orlando, Florida. 32801

Meeting Times
Sunday - 8:00 PM
Monday - 8:00 PM
Tuesday - 8:00 PM
Wednesday - 8:00 PM
Thursday - 8:00 PM
Friday - 8:00 PM
Saturday - 8:00 PM

Central Orlando Group 5
Alco-an Club
310 E Colonial Dr
Orlando, Florida. 32801

Meeting Times
Sunday - 10:00 AM

College Park Triangle
St Michaels Episcopal Church
2501 N Westmoreland Dr
Orlando, Florida. 32804

Meeting Times
Thursday - 7:00 PM

Conway Group
First United Church Of Christ
4605 Curry Ford Road
Orlando, Florida. 32812

Meeting Times
Tuesday - 8:00 PM
Friday - 7:00 PM

Coutry Air Group
Unity Church
4801 Clarcona Ocoee Road
Orlando, Florida. 32810

Meeting Times
Friday - 8:00 PM
Saturday - 10:30 AM

Crossroads
Southside Club
669 W Lancaster
Orlando, Florida. 32809

Meeting Times
Sunday - 10:00 AM
Monday - 10:00 AM
Tuesday - 10:00 AM
Wednesday - 10:00 AM
Thursday - 10:00 AM
Friday - 10:00 AM
Saturday - 10:00 AM

Crossroads 2
Southside Club
669 W Lancaster
Orlando, Florida. 32809

Meeting Times
Sunday - 5:30 PM
Monday - 5:30 PM
Tuesday - 5:30 PM
Wednesday - 5:30 PM
Thursday - 5:30 PM
Friday - 5:30 PM
Saturday - 5:30 PM

Crossroads 3
Southside Club
669 W Lancaster
Orlando, Florida. 32809

Meeting Times
Sunday - 7:00 PM
Monday - 7:00 PM
Tuesday - 7:00 PM
Wednesday - 7:00 PM
Thursday - 7:00 PM
Friday - 7:00 PM
Saturday - 7:00 PM

Do, Feel, Believe
East Side Club
2017 N Goldenrod Road
Orlando, Florida. 32807

Meeting Times
Sunday - 12:00 PM

Dr Phillips Group
St Luke Methodist Church
4851 S Apopka Vineland Road
Orlando, Florida. 32819

Meeting Times
Sunday - 6:30 PM
Monday - 6:30 PM
Tuesday - 6:30 PM
Thursday - 6:30 PM
Friday - 6:30 PM

Dr Phillips Group 2
St Luke Methodist Church
4851 S Apopka Vineland Road
Orlando, Florida. 32819

Meeting Times
Saturday - 10:00 AM

Dr Phillips Group 3
St Luke Methodist Church
4851 S Apopka Vineland Road
Orlando, Florida. 32819

Meeting Times
Sunday - 5:15 PM

Drunkards Awakening
Lions Club
7406 Edgewater Dr
Orlando, Florida. 32810

Meeting Times
Wednesday - 7:30 PM

East Orange Group
East Orange Community Center
12050 E Colonial Drive
Orlando, Florida. 32828

Meeting Times
Thursday - 7:30 PM

Esperanza
800 E Michigan St
Orlando, Florida. 32806

Meeting Times
Sunday - 3:00 PM
Tuesday - 7:00 PM
Wednesday - 12:00 PM
Thursday - 7:00 PM
Saturday - 5:00 PM

Fireside Meeting
East Side Club
2017 N Goldenrod Road
Orlando, Florida. 32807

Meeting Times
Wednesday - 8:00 PM

Free Riders
East Side Club
2017 N Goldenrod Road
Orlando, Florida. 32807

Meeting Times
Saturday - 5:00 PM

Friends Of Bill W
Royal Plaza Hotel
1905 Hotel Plaza Blvd
Orlando, Florida. 32830

Meeting Times
Sunday - 10:00 AM
Monday - 3:00 PM
Tuesday - 3:00 PM
Wednesday - 3:00 PM
Thursday - 3:00 PM
Friday - 3:00 PM
Saturday - 3:00 PM

Friendship Group
St Mary Episcopal Church
6316 Matchett Road
Orlando, Florida. 32809

Meeting Times
Wednesday - 8:00 PM

From The Heart
Christ Church Unity
771 W Holden Ave
Orlando, Florida. 32839

Meeting Times
Saturday - 10:00 AM

Good Orderly Direction Group
Pine Castle Community Center
621 Wilks Ave
Orlando, Florida. 32809

Meeting Times
Wednesday - 6:00 PM

Good Shepard Group
Good Shepard Catholic Church
5900 Oleander Dr
Orlando, Florida. 32807

Meeting Times
Sunday - 8:00 PM

Hi-sobriety
Joy Metropolitan Church
1611 Page Ave
Orlando, Florida. 32806

Meeting Times
Monday - 7:00 PM
Thursday - 7:00 PM

In Flight
Blessed Trinity Catholic Church
4545 Anderson Road
Orlando, Florida. 32812

Meeting Times
Tuesday - 8:00 PM

Internacional Group
Nazarene Church
1670 N Chickasaw Trail
Orlando, Florida. 32825

Meeting Times
Monday - 7:30 PM
Thursday - 7:30 PM

Lake Underhill
Christ The King Episcopal Church
26 Willow Drive
Orlando, Florida. 32807

Meeting Times
Friday - 8:30 PM

Lost Bicycle Group
Anglican Cathedrial
1515 Edgewater Dr
Orlando, Florida. 32804

Meeting Times
Tuesday - 5:30 PM

Made A Beginning
First Unitarian Church
1901 E Robinson St
Orlando, Florida. 32803

Meeting Times
Monday - 12:00 PM
Tuesday - 12:00 PM
Wednesday - 12:00 PM
Thursday - 12:00 PM
Friday - 12:00 PM
Saturday - 12:00 PM

Made A Beginning 2
First Unitarian Church
1901 E Robinson St
Orlando, Florida. 32803

Meeting Times
Monday - 6:00 PM
Tuesday - 6:00 PM
Wednesday - 6:00 PM
Thursday - 6:00 PM
Friday - 6:00 PM
Saturday - 6:00 PM

Made A Beginning 3
First Unitarian Church
1901 E Robinson St
Orlando, Florida. 32803

Meeting Times
Sunday - 4:00 PM

Manantial De Vida
900 W Landcaster Road
Orlando, Florida. 32809

Meeting Times
Monday - 12:00 PM

Manantial De Vida 2
Manantial De Vida
900 W Landcaster Road
Orlando, Florida. 32809

Meeting Times
Monday - 8:00 PM
Tuesday - 8:00 PM
Wednesday - 8:00 PM
Thursday - 8:00 PM
Friday - 8:00 PM
Saturday - 8:00 PM

Manantial De Vida 3
Manantial De Vida
900 W Landcaster Road
Orlando, Florida. 32809

Meeting Times
Wednesday - 6:30 PM

Manantial De Vida 4
Manantial De Vida
900 W Landcaster Road
Orlando, Florida. 32809

Meeting Times
Saturday - unknown

Manantial De Vida 5
Manantial De Vida
900 W Landcaster Road
Orlando, Florida. 32809

Meeting Times
Sunday - 10:00 AM

Manantial De Vida 6
Manantial De Vida
900 W Landcaster Road
Orlando, Florida. 32809

Meeting Times
Sunday - 7:30 PM

Milestones
East Side Club
2017 N Goldenrod Road
Orlando, Florida. 32807

Meeting Times
Friday - 8:00 PM

Miracles Happen
990 N Belvedere Road
Orlando, Florida. 32820

Meeting Times
Monday - 8:00 PM
Friday - 8:00 PM

Night Caps
East Side Club
2017 N Goldenrod Road
Orlando, Florida. 32807

Meeting Times
Friday - 10:30 PM

Orlo Vista Group
Silver Star Church
7501 Silver Star Road
Orlando, Florida. 32818

Meeting Times
Monday - 12:00 PM
Tuesday - 12:00 PM
Wednesday - 12:00 PM
Thursday - 12:00 PM
Friday - 12:00 PM

Orlo Vista Group 2
Silver Star Church
7501 Silver Star Road
Orlando, Florida. 32818

Meeting Times
Monday - 6:30 PM

Pine Hills Grace
Odat Club
4971 W Colonial
Orlando, Florida. 32808

Meeting Times
Monday - 12:00 PM
Tuesday - 12:00 PM
Wednesday - 12:00 PM
Thursday - 12:00 PM
Friday - 12:00 PM
Saturday - 12:00 PM

Pine Hills Grace 2
Odat Club
4971 W Colonial
Orlando, Florida. 32808

Meeting Times
Monday - 5:30 PM
Tuesday - 5:30 PM
Wednesday - 5:30 PM
Thursday - 5:30 PM
Friday - 5:30 PM

Pine Hills Grace 3
Odat Club
4971 W Colonial
Orlando, Florida. 32808

Meeting Times
Sunday - 8:00 PM
Monday - 8:00 PM
Tuesday - 8:00 PM
Wednesday - 8:00 PM
Thursday - 8:00 PM
Friday - 8:00 PM
Saturday - 8:00 PM

Pine Hills Grace 4
Odat Club
4971 W Colonial
Orlando, Florida. 32808

Meeting Times
Saturday - 10:00 AM

Pine Hills Grace 5
Odat Club
4971 W Colonial
Orlando, Florida. 32808

Meeting Times
Saturday - 6:00 PM

Pine Hills Grace 6
Odat Club
4971 W Colonial
Orlando, Florida. 32808

Meeting Times
Sunday - 10:30 AM

Pink Cloud
Atonement Lutheran Church
7525 Lake Underhill Road
Orlando, Florida. 32822

Meeting Times
Tuesday - 7:00 PM

Pioneer Group
Wayne Densch Center
4049 S Orange Blossom Trail
Orlando, Florida. 32839

Meeting Times
Wednesday - 7:00 PM

Ponderosa Group
Central Christian Church
250 Sw Ivanhoe Blvd
Orlando, Florida. 32804

Meeting Times
Thursday - 8:00 PM

Positevely Sober
Glbcc
946 N Mills Ave
Orlando, Florida. 32803

Meeting Times
Sunday - 7:00 PM

Princeton Group
College Park United Methodist Church
644 W Princeton St
Orlando, Florida. 32804

Meeting Times
Tuesday - 7:00 PM

Rally At The Sally
Salvation Army
3955 W Colonial Dr
Orlando, Florida. 32808

Meeting Times
Tuesday - 8:00 PM

Remember When
East Side Club
2017 N Goldenrod Road
Orlando, Florida. 32807

Meeting Times
Sunday - 10:00 AM
Monday - 12:00 PM
Tuesday - 12:00 PM
Wednesday - 12:00 PM
Thursday - 12:00 PM
Friday - 12:00 PM
Saturday - 12:00 PM

Sand Lake Group
St Nicolas Catholic Church
5135 W Sand Lake Road
Orlando, Florida. 32819

Meeting Times
Tuesday - 8:00 PM

Sand Lake Mens Group
St Nicolas Catholic Church
5135 W Sand Lake Road
Orlando, Florida. 32819

Meeting Times
Wednesday - 8:00 PM

Second Chance Group
Salvation Army
3955 W Colonial Dr
Orlando, Florida. 32808

Meeting Times
Monday - 8:00 PM

Sharing And Caring Womens Group
First United Church Of Christ
4605 Curry Ford Road
Orlando, Florida. 32812

Meeting Times
Monday - 7:30 PM

Sobriedad
1308 Rose Blvd
Orlando, Florida. 32839

Meeting Times
Monday - 8:00 PM
Wednesday - 8:00 PM
Friday - 8:00 PM

Sobriety
East Side Club
2017 N Goldenrod Road
Orlando, Florida. 32807

Meeting Times
Saturday - 8:00 PM

Sobriety On Sunday
Coalition For The Homeless
639 W Central Blvd
Orlando, Florida. 32801

Meeting Times
Wednesday - 8:00 PM

South Orlando Solution Group
South Orlando Baptist Church
11513 S Orange Blossom Trail
Orlando, Florida. 32837

Meeting Times
Thursday - 7:00 PM

Spirit Of Service Group
Ft Gatlin Church
3300 S Bumby Ave
Orlando, Florida. 32806

Meeting Times
Wednesday - 7:00 PM

Stepping Stones For Women
Presbytarian Churh Of Lakes
4700 Licoln Ave
Orlando, Florida. 32819

Meeting Times
Wednesday - 6:30 PM

Syb
East Side Club
2017 N Goldenrod Road
Orlando, Florida. 32807

Meeting Times
Monday - 9:00 AM
Tuesday - 9:00 AM
Wednesday - 9:00 AM
Thursday - 9:00 AM
Friday - 9:00 AM
Saturday - 9:00 AM

Table Talk
Harbor House
1405 W Michigan St.
Orlando, Florida. 32805

Meeting Times
Monday - 9:00 AM
Tuesday - 9:00 AM
Wednesday - 9:00 AM
Thursday - 9:00 AM
Friday - 9:00 AM

Taft Group
703 5th St
Orlando, Florida. 32824

Meeting Times
Monday - 7:00 PM
Friday - 7:00 PM

There Is A Way Out
Salvation Army
3955 W Colonial Dr
Orlando, Florida. 32808

Meeting Times
Sunday - 7:00 PM
Friday - 7:00 PM

Tres Legados
5448 Hoffner Road
Orlando, Florida. 32812

Meeting Times
Monday - 8:00 PM
Tuesday - 8:00 PM
Wednesday - 8:00 PM
Thursday - 8:00 PM
Friday - 8:00 PM

Turning Point
Harbor House
1405 W Michigan St.
Orlando, Florida. 32805

Meeting Times
Sunday - 7:00 PM
Monday - 8:00 PM
Wednesday - 8:00 PM
Friday - 8:00 PM
Saturday - 8:00 PM

Ucf Meeting
Campus Engineering
Ucf
Orlando, Florida. 32816

Meeting Times
Thursday - 7:15 PM

Undia A La Ves
500 5th St
Orlando, Florida. 32824

Meeting Times
Tuesday - 7:00 PM
Thursday - 7:00 PM

Unity Steps
Unity Church
4801 Clarcona Ocoee Road
Orlando, Florida. 32810

Meeting Times
Monday - 7:30 PM

Upper Room
St Charles Borromeo Catholic Church
4001 Edgewater Dr
Orlando, Florida. 32804

Meeting Times
Wednesday - 8:00 PM

Wake Up Call
Glbcc
946 N Mills Ave
Orlando, Florida. 32803

Meeting Times
Sunday - 10:00 AM
Friday - 7:00 PM
Saturday - 7:00 PM

Wed Night Alive
Taft Group
703 5th Street
Orlando, Florida. 32824

Meeting Times
Wednesday - 7:00 PM

Women In Recovery
St Jospeh Catholic Church
1501 N Alafaya Trail
Orlando, Florida. 32828

Meeting Times
Monday - 7:30 PM

Women Who Drank Too Much
Anglican Cathedrial
1515 Edgewater Dr
Orlando, Florida. 32804

Meeting Times
Wednesday - 7:00 PM

Womens Group
Southside Club
669 W Lancaster
Orlando, Florida. 32809

Meeting Times
Saturday - 2:00 PM

Al-Anon Family Support Group Meetings in Orlando, Florida
AZALEA PARK
2600 N. Dean Rd.
Orlando, Florida.

Meeting Times
Wednesday - 8:00 PM

COLLEGE PARK 12 STEP
644 W. Princeton St
Orlando, Florida.

Meeting Times
Wednesday - 7:00 PM

COURAGE TO BE ME
4301 Apopka-Vineland Rd
Orlando, Florida.

Meeting Times
Friday - 9:20 AM

EASY DOES IT
250 SW Ivanhoe Blvd
Orlando , Florida.

Meeting Times
Thursday - 8:00 PM

GRUPO OASIS
St. John Vianney Catholic Church
Orlando, Florida.

Meeting Times
Friday - 7:30 PM

GRUPO RENACER
5902 Oleander Dr. Rm # 335
Orlando, Florida.

Meeting Times
Thursday - 7:30 PM

IN THE SOLUTION
5902 Oleander Dr
Orlando , Florida.

Meeting Times
Sunday - 8:00 PM

JUST FOR TODAY AFG
310 N. Hiawassee Rd
Orlando, Florida.

Meeting Times
Wednesday - 10:30 AM

KEEP COMING BACK
4851 S. Apopka-Vineland Rd.
Orlando, Florida.

Meeting Times
Sunday - 4:00 PM

LEE VISTA LEGACIES AFG
8849 Passaic Pkwy
Orlando, Florida.

Meeting Times
Tuesday - 8:00 PM

PATH TO SERENITY MEN
4851 S. Apopka-Vineland Rd.
Orlando , Florida.

Meeting Times
Tuesday - 7:45 PM

PEACE WITHIN
13502 Town Loop Blvd
Orlando, Florida.

Meeting Times
Tuesday - 7:00 PM

PINECASTLE FRIENDSHIP AFG
6314 Matchett Rd
Orlando, Florida.

Meeting Times
Monday - 8:00 PM

SUNDAY STEP STUDY
4851 S. Apopka-Vineland Rd.
Orlando, Florida.

Meeting Times
Sunday - 4:00 PM

TLC AFG (TENDER LOVING CARE)
4851 S. Apopka-Vineland Rd.
Orlando, Florida.

Meeting Times
Wednesday - 7:30 PM

TODAY'S HOPE AFG
2600 N. Dean Rd
Orlando, Florida.

Meeting Times
Wednesday - 8:00 PM

Narcotics Anonymous Meetings in Orlando, Florida
Center For Drug Free Living
100 West Columbia Street
Orlando, FL. 32806
Notes: Miracle at Noon Group Non-Smoking, DiscussionParticipation Open

Meeting Times
Sunday - 12:00 PM 6:30 PM 8:00 PM
Tuesday - 12:00 PM 8:00 PM
Thursday - 12:00 PM 8:00 PM
Saturday - 10:00 PM 12:00 PM

Center For Spiritual Living
709 Edgewater Drive
Orlando, FL. 32806
Notes: Rainbow Recovery Group Non-Smoking, DiscussionParticipation, GayLesbian Open

Meeting Times
Wednesday - 7:45 PM
Friday - 8:00 PM

Coalition For Homeless
639 West Central Boulevard
Orlando, FL. 32801
Notes: Man Up in Recovery Group DiscussionParticipation, Non-Smoking Open

Meeting Times
Sunday - 8:00 PM

Coalition For The Homeless
639 West Central Boulevard
Orlando, FL. 32801
Notes: Alive & Kicking Group Non-Smoking, DiscussionParticipation Open

Meeting Times
Thursday - 8:00 PM

Concord Street Church Of Christ
626 East Concord Street
Orlando, FL. 32853
Notes: Give It Up Group Non-Smoking, Candlelight, DiscussionParticipation Open

Meeting Times
Thursday - 7:00 PM
Friday - 7:00 PM

Downtown Baptist Church
119 East Church Street
Orlando, FL. 32801
Notes: H.O.W. To Live Group DiscussionParticipation, Non-Smoking Open

Meeting Times
Wednesday - 7:00 PM

First Christian Church Of Orlando
2565 East Kaley Avenue
Orlando, FL. 32806
Notes: Believing in Miracles Group Non-Smoking, DiscussionParticipation, Step Closed

Meeting Times
Monday - 8:00 PM

Grace Covenant Presbyterian Church
1655 Peel Avenue
Orlando, FL. 32806
Notes: Learning To Live Group Non-Smoking, DiscussionParticipation Open

Meeting Times
Wednesday - 7:00 PM

Greater New Hope Church
1001 Goldwynn Ave
Orlando, FL. 32805
Notes: Soul Food at Noon Group Non-Smoking Closed

Meeting Times
Monday - 12:00 PM
Wednesday - 12:00 PM
Friday - 12:00 PM

Lila Mitchell Center
5151 Raleigh Road
Orlando, FL. 32811
Notes: We Do Have A Choice Group Non-Smoking, DiscussionParticipation Open

Meeting Times
Sunday - 8:00 PM
Monday - 7:15 PM

Peace United Methodist Church
13502 Town Loop Boulevard
Orlando, FL. 32837
Notes: United We Stand Group Non-Smoking, DiscussionParticipation, Step, Tradition Closed

Meeting Times
Tuesday - 7:00 PM
Friday - 7:00 PM

Trinity United Methodist Church
2113 East South Street
Orlando, FL. 32803
Notes: Solution Group Non-Smoking Open

Meeting Times
Tuesday - 7:00 PM

Un Dia A La Vez Group
5449 South Semoran Boulevard
Orlando, FL. 32822
Notes: Un Dia A La Vez Group DiscussionParticipation Open

Meeting Times
Monday - 8:00 PM
Friday - 11:00 PM

University Congregational Church
9300 University Boulevard
Orlando, FL. 32822
Notes: Eastside Recovery Group Non-Smoking, Speaker, Literature Study Open

Meeting Times
Thursday - 8:00 PM
Saturday - 7:00 PM