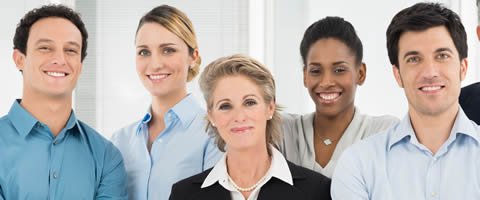 There are many options for drug treatment. We can help you find the right one.
All calls are 100% confidential and completely free of charge.
Addiction Treatment New Port Richey, Florida
Drug Rehab Facilities in New Port Richey, FL provide a safe and quiet environment for taking care of your addiction. At a Drug and Alcohol Treatment Facility in New Port Richey, a person that is dealing with a drug addiction can become informed about their current condition and begin to learn how to live a life without drugs or alcohol. In New Port Richey, FL, each Drug Rehab Facility will be a little different, but all of them are similarly motivated; they want to help you establish full recovery from addiction.
After the withdrawal process and detox have been completed, the individual can continue with all of the other parts of the Drug and Alcohol Rehabilitation Program, which can include individual and group counseling and relapse prevention skills. One of the best benefits of long term inpatient treatment in New Port Richey, is that it allows the individual to focus on sobriety without any distractions from the outside world. The length of stay at an Alcohol Rehabilitation Facility can range anywhere from six weeks to six months, or sometimes longer if the program is fixing a long term drug addiction where relapses have taken place.
Questions? Need Help?
Call now to speak with an addiction treatment specialist who can help you find the best rehab program that fits your personal situation.
Residential • Detox • Inpatient • Outpatient • Short Term • Long Term • Low cost • Insurance • Executive • Private
---
(866) 576-8012
Alcoholics Anonymous Meetings in New Port Richey, Florida
12 And 12
Club A
5650 Missouri Ave.
New Port Richey, Florida. 34652

Meeting Times
Thursday - 2:00 AM
Saturday - 5:30 PM

12x12
Westminster Presbytarian Church
4125 Us 19
New Port Richey, Florida. 34652

Meeting Times
Thursday - 7:00 PM

Aa Way Group
St Stephens Episcopal Church
5326 Charles St
New Port Richey, Florida. 34652

Meeting Times
Wednesday - 8:00 PM

Along Spiritual Lines
A Club
5650 Missouri Ave
New Port Richey, Florida. 34652

Meeting Times
Monday - 6:30 PM

As Bill Sees It
A Club
5650 Missouri Ave
New Port Richey, Florida. 34652

Meeting Times
Wednesday - 8:00 PM

Ask It Basket
A Club
5650 Missouri Ave
New Port Richey, Florida. 34652

Meeting Times
Saturday - 2:30 PM

Big Book
A Club
5650 Missouri Ave
New Port Richey, Florida. 34652

Meeting Times
Monday - 8:00 PM
Friday - 5:30 PM

Came To Believe
A Club
5650 Missouri Ave
New Port Richey, Florida. 34652

Meeting Times
Sunday - 5:30 PM
Monday - 5:15 PM
Wednesday - 5:30 PM
Thursday - 5:30 PM

Candlelight
Community Congregational Church
6533 Circle Blvd
New Port Richey, Florida. 34652

Meeting Times
Wednesday - 7:30 PM

Cotee River Young Peoples Group
A Club
5650 Missouri Ave
New Port Richey, Florida. 34652

Meeting Times
Tuesday - 8:00 PM

Empasando
Westminster Presbytarian Church
4125 Us 19
New Port Richey, Florida. 34652

Meeting Times
Tuesday - 7:00 PM

Friday Nite Live
A Club
5650 Missouri Ave
New Port Richey, Florida. 34652

Meeting Times
Friday - 8:00 PM

Grapevine
A Club
5650 Missouri Ave
New Port Richey, Florida. 34652

Meeting Times
Tuesday - 5:30 PM

Hoot And Holler
King Of Glory Lutheran Church
4820 Florimar Terrace
New Port Richey, Florida. 34652

Meeting Times
Tuesday - 8:00 PM

In The Beginning
Calvary Temple
6825 Trouble Creek Road
New Port Richey, Florida. 34653

Meeting Times
Monday - 7:30 PM

James Gang
Covenant Christian Church
6814 Indiana Ave
New Port Richey, Florida. 34653

Meeting Times
Thursday - 8:00 PM

Joe And Charlie Tapes
A Club
5650 Missouri Ave
New Port Richey, Florida. 34652

Meeting Times
Sunday - 8:00 PM

Keep It Simple Womens Group
Joyful Spirit Lutheran Church
8812 Old Cr 54
New Port Richey, Florida. 34655

Meeting Times
Tuesday - 12:00 PM

Life Recovery
Councill Square Ii
Acress From Govt Center On Little Road
New Port Richey, Florida. 34652

Meeting Times
Friday - 6:00 PM

Living Sober
Spirit Of Life Church
4133 Thys Rd
New Port Richey, Florida. 34653

Meeting Times
Thursday - 8:00 PM

Men Lets Talk
Tropical Attitudes
5331 Main St
New Port Richey, Florida. 34652

Meeting Times
Wednesday - 8:00 PM

Miracle Group
A Club
5650 Missouri Ave
New Port Richey, Florida. 34652

Meeting Times
Saturday - 6:45 PM

New Hope
St Michaels Catholic Church
8014 Sr 52
New Port Richey, Florida. 34654

Meeting Times
Thursday - 6:45 PM

Npr Kiss Group
River Ridge Presbytarian Church
9330 Ridge Road
New Port Richey, Florida. 34654

Meeting Times
Monday - 6:45 PM
Friday - 8:00 PM

Sat. Morning Big Book Study
A Club
5650 Missouri Ave
New Port Richey, Florida. 34652

Meeting Times
Saturday - 8:30 AM

Serenity Group
St Thomas Aquinas
8320 Old Cr. 54
New Port Richey, Florida. 34655

Meeting Times
Friday - 8:00 PM

St. Andrews
135 Lafayette St
New Port Richey, Florida. 34652

Meeting Times
Thursday - 12:00 PM

St. Grove Hill Memorial Hospital
Grove Hill Noontimers
295 S. Jackson St. Grove Hill
New Port Richey, Florida. 34653

Meeting Times
Monday - 12:15 PM
Tuesday - 12:15 PM
Friday - 12:15 PM

Steps To New Beginnings
St Michaels Catholic Church
8014 Sr 52
New Port Richey, Florida. 34654

Meeting Times
Friday - 7:30 PM

Sun Morning Gratitude
Ramada Inn
5015 Us 19
New Port Richey, Florida. 34652

Meeting Times
Sunday - 9:30 AM

Tropical Attitudes
5331 Main St
New Port Richey, Florida. 34652

Meeting Times
Sunday - 7:00 AM
Monday - 7:00 AM
Tuesday - 7:00 AM
Wednesday - 7:00 AM
Thursday - 7:00 AM
Friday - 7:00 AM
Saturday - 7:00 AM

Tropical Attitudes 2
Tropical Attitudes
5331 Main St
New Port Richey, Florida. 34652

Meeting Times
Sunday - 12:00 PM
Monday - 12:00 PM
Tuesday - 12:00 PM
Wednesday - 12:00 PM
Thursday - 12:00 PM
Friday - 12:00 PM
Saturday - 12:00 PM

Tropical Attitudes 3
Tropical Attitudes
5331 Main St
New Port Richey, Florida. 34652

Meeting Times
Sunday - 6:00 PM
Monday - 6:00 PM
Tuesday - 6:00 PM
Wednesday - 6:00 PM
Thursday - 6:00 PM
Friday - 6:00 PM
Saturday - 6:00 PM

Two Or More
A Club
5650 Missouri Ave
New Port Richey, Florida. 34652

Meeting Times
Sunday - 12:00 PM
Monday - 12:00 PM
Tuesday - 12:00 PM
Wednesday - 12:00 PM
Thursday - 12:00 PM
Friday - 12:00 PM

Winners Group
Blvd Bible Church
5718 Grand Blvd
New Port Richey, Florida. 34652

Meeting Times
Monday - 8:00 PM

Wonderful Beginners
Westminster Presbytarian Church
4125 Us 19
New Port Richey, Florida. 34652

Meeting Times
Tuesday - 7:00 PM

Wonderful Sat Step Group
Westminster Presbytarian Church
4125 Us 19
New Port Richey, Florida. 34652

Meeting Times
Saturday - 10:00 AM

Narcotics Anonymous Meetings in New Port Richey, Florida
Asbury United Methodist Church
4204 Thys Road
New Port Richey, FL. 34653
Notes: Totally Committed Group Topic Open

Meeting Times
Wednesday - 8:00 PM
Thursday - 8:00 PM
Friday - 10:00 PM
Saturday - 7:00 PM

Community Congregational United Church
6533 Circle Boulevard
New Port Richey, FL. 34652
Notes: Spiritual Principles I Group Format Varies, Step Open

Meeting Times
Wednesday - 12:00 PM