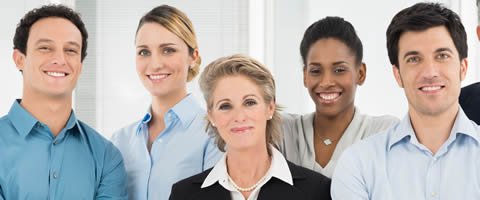 There are many options for drug treatment. We can help you find the right one.
All calls are 100% confidential and completely free of charge.
Addiction Treatment Programs Naples, Florida
When an individual from Naples, Florida enters into an Alcohol Treatment Facility for help with their drug addiction, they have access to the encouragement of individuals who have "walked in their shoes" and have also struggled regarding chronic addiction. Having encouragement in a Drug and Alcohol Treatment Facility from other individuals who are also trying to recover can allow a person to feel comfortable enough to open up and start to address the root issues that have contributed to their addiction problems. The recovering individuals in the Naples Drug Rehabilitation Facility also have access to the support from the staff in the facility, 24 hours a day. All of these positive aspects of a Drug and Alcohol Treatment Program in Naples, FL really make the difference for the person to be successful in achieving their plan of long term recovery.
A Naples Drug Rehab also enables an individual from Naples with a drug or alcohol addiction or an ongoing pattern of continual substance abuse to live, for a period of time, in a drug and alcohol free facility; which acts as a training stage for what it is like to live in a community setting that is free of all drug and alcohol use. An individual that has used drugs and/or alcohol for a long period of time might not even remember how to relate to others while being sober. After graduating an effective Alcohol Treatment Facility, the individual can continue with his/her life in Naples with the skills and mindset to live a happy, prosperous, drug free life.
Questions? Need Help?
Call now to speak with an addiction treatment specialist who can help you find the best rehab program that fits your personal situation.
Residential • Detox • Inpatient • Outpatient • Short Term • Long Term • Low cost • Insurance • Executive • Private
---
(866) 576-8012
Alcoholics Anonymous Meetings in Naples, Florida
11 Step Meditation
24 Hour Club
1509 Pine Ridge Road
Naples, Florida. 34109

Meeting Times
Monday - 8:00 AM

Aloha Womens
Church
5872 Naples Plaza
Naples, Florida. 34109

Meeting Times
Friday - 1:00 PM

Any Length
St Matthews House
2501 Airport Road
Naples, Florida. 34105

Meeting Times
Monday - 6:30 AM
Tuesday - 6:30 AM
Wednesday - 6:00 AM
Thursday - 6:30 AM
Friday - 6:30 AM

Banyan Primary Purpose
Emmanuel Lutheran
777 Mooring Line Drive
Naples, Florida. 34103

Meeting Times
Tuesday - 8:00 PM

Beach Bums
17th Ave. S
Naples, Florida. 34102

Meeting Times
Sunday - 10:00 AM

Beginners
24 Hour Club
1509 Pine Ridge Road
Naples, Florida. 34109

Meeting Times
Monday - 7:00 PM

Big Book Steppers
Unity Church
2000 Unity Way
Naples, Florida. 34112

Meeting Times
Thursday - 5:30 PM

Big Chunks Of Truth
New Attitude Club
2740 Bayshore Drive
Naples, Florida. 34112

Meeting Times
Sunday - 8:30 PM

Brown Bag
Central Office
85 12th Street
Naples, Florida. 34102

Meeting Times
Sunday - 12:00 AM 12:00 PM
Monday - 12:00 AM
Tuesday - 12:00 AM
Wednesday - 12:00 AM
Thursday - 12:00 AM
Friday - 12:00 AM
Saturday - 12:00 AM

Burning Desire
St. Matthews House
2001 Airport Rd. S
Naples, Florida. 34112

Meeting Times
Tuesday - 7:00 PM

Byobb
Center Point Comm. Church
6590 Golden Gate Parkway
Naples, Florida. 34105

Meeting Times
Wednesday - 6:30 PM

Came To Believe
St Johns Catholic
625 111th Avenue North
Naples, Florida. 34110

Meeting Times
Tuesday - 7:30 PM

Candlelight
New Attitude Club
2740 Bayshore Drive
Naples, Florida. 34112

Meeting Times
Sunday - 10:30 PM
Monday - 10:30 PM
Tuesday - 10:30 PM
Wednesday - 10:30 PM
Thursday - 10:30 PM

Candlelight Group
New Attitudes Club
Bayshore Dr.
Naples, Florida. 34112

Meeting Times
Sunday - 10:30 PM

Common Solutions
Emmanuel Lutheran
777 Moringline Drive
Naples, Florida. 34103

Meeting Times
Sunday - 5:30 PM
Monday - 5:30 PM
Tuesday - 5:30 PM
Friday - 5:30 PM
Saturday - 9:30 AM

Common Solutions Big Book
Emmanuel Lutheran
777 Moringline Drive
Naples, Florida. 34103

Meeting Times
Thursday - 5:30 PM

Common Solutions Woman's Bb
Emmanuel Lutheran
777 Moringline Drive
Naples, Florida. 34103

Meeting Times
Wednesday - 7:45 PM

Cookie Meeting(naples Group)
First Methodist Church
388 1st Ave South
Naples, Florida. 34102

Meeting Times
Thursday - 8:00 PM

Crossroads
David Lawrence Center
6075 Golden Gate Parkway
Naples, Florida. 34116

Meeting Times
Saturday - 7:00 PM

Early Reflections
24 Hour Club
1509 Pine Ridge Road
Naples, Florida. 34109

Meeting Times
Sunday - 6:00 AM
Monday - 6:00 AM
Tuesday - 6:00 AM
Wednesday - 6:00 AM
Thursday - 6:00 AM
Friday - 6:00 AM
Saturday - 6:00 AM

Early Risers
24 Hour Club
1509 Pine Ridge Road
Naples, Florida. 34109

Meeting Times
Sunday - 8:00 AM
Monday - 8:00 AM
Tuesday - 8:00 AM
Wednesday - 8:00 AM
Thursday - 8:00 AM
Friday - 8:00 AM
Saturday - 8:00 AM

East Trail
The Willough
9001 Tamiami Trail East
Naples, Florida. 34113

Meeting Times
Sunday - 8:00 PM
Tuesday - 8:00 PM
Thursday - 8:00 PM

Easy Does It
24 Hour Club
1509 Pine Ridge Road
Naples, Florida. 34109

Meeting Times
Sunday - 5:30 PM
Monday - 5:30 PM
Tuesday - 5:30 PM
Wednesday - 5:30 PM
Thursday - 5:30 PM
Friday - 5:30 PM
Saturday - 9:30 AM 5:30 PM

Easy Does It 2
24 Hour Club
Pine Ridge Road
Naples, Florida. 34108

Meeting Times
Sunday - 5:30 PM
Monday - 5:30 PM
Tuesday - 5:30 PM
Wednesday - 5:30 PM
Thursday - 5:30 PM
Friday - 5:30 PM
Saturday - 5:30 PM

Easy Does It Group
24 Hour Club
1509 Pine Ridge Road
Naples, Florida. 34109

Meeting Times
Sunday - 5:30 PM
Monday - 5:30 PM
Tuesday - 5:30 PM
Wednesday - 5:30 PM
Thursday - 5:30 PM
Friday - 5:30 PM
Saturday - 5:30 PM

Free To Be
St Johns Catholic
625 111th Avenue North
Naples, Florida. 34110

Meeting Times
Friday - 8:00 PM

Freedom Recovery
Hope Wesleyan Church
4445 17th Court South West Naples, Florida
Naples, Florida. 34116

Meeting Times
Tuesday - 7:00 PM

Friday Big Book
24 Hour Club
1509 Pine Ridge Road
Naples, Florida. 34109

Meeting Times
Friday - 12:00 AM

Gala
New Attitude Club
2740 Bayshore Drive
Naples, Florida. 34112

Meeting Times
Thursday - 8:00 PM

Girlfriends
24 Hour Club
1509 Pine Ridge Road
Naples, Florida. 34109

Meeting Times
Saturday - 9:30 AM

Good Orderly Direction
24 Hour Club
1509 Pine Ridge Road
Naples, Florida. 34109

Meeting Times
Saturday - 8:00 PM

Gratitude Hour
New Attitude Club
2740 Bayshore Drive
Naples, Florida. 34112

Meeting Times
Sunday - 5:30 PM
Monday - 5:30 PM
Tuesday - 5:30 PM
Wednesday - 5:30 PM
Thursday - 5:30 PM
Friday - 5:30 PM
Saturday - 5:30 PM

Grupo Nuevo Vida
New Attitude Club
2740 Bayshore Drive
Naples, Florida. 34112

Meeting Times
Sunday - 8:00 PM
Monday - 8:00 PM
Thursday - 8:00 PM
Saturday - 8:00 PM

Grupo Nuevo Vida 2
New Attitude Club
2740 Bayshore Drive
Naples, Florida. 34112

Meeting Times
Friday - 8:30 PM
Saturday - 8:30 PM

Grupo Nuevo Vida 3
New Attitude Club
2740 Bayshore Drive
Naples, Florida. 34112

Meeting Times
Friday - 10:30 PM
Saturday - 10:30 PM

Happy Hour
New Attitude Club
2740 Bayshore Drive
Naples, Florida. 34112

Meeting Times
Monday - 7:00 PM
Wednesday - 7:00 PM

Keep It Simple
St Johns Catholic
625 111th Avenue North
Naples, Florida. 34110

Meeting Times
Wednesday - 8:00 PM

Living Sober
Serenity Club
Collier Blvd
Naples, Florida. 34108

Meeting Times
Sunday - 7:00 PM

Men Of Naples
24 Hour Club
1509 Pine Ridge Road
Naples, Florida. 34109

Meeting Times
Tuesday - 12:00 AM

Men's Beginner @ Crossroads
Dlc-crossroads
6075 Golden Gate Parkway
Naples, Florida. 34116

Meeting Times
Saturday - 9:30 AM

Mens As Bill Sees It
24 Hour Club
1509 Pine Ridge Road
Naples, Florida. 34109

Meeting Times
Wednesday - 8:00 AM

Mens Crossroads
David Lawrence Center
6075 Golden Gate Parkway
Naples, Florida. 34116

Meeting Times
Saturday - 9:30 AM

Mens Golf
24 Hour Club
1509 Pine Ridge Road
Naples, Florida. 34109

Meeting Times
Tuesday - 8:00 AM
Wednesday - 8:00 AM

Mens Meeting
Dlc-crossroads
6075 Golden Gate Parkway
Naples, Florida. 34116

Meeting Times
Saturday - 9:30 AM

Mens Step
24 Hour Club
1509 Pine Ridge Road
Naples, Florida. 34109

Meeting Times
Monday - 7:30 PM

Monday Night
24 Hour Club
1509 Pine Ridge Road
Naples, Florida. 34109

Meeting Times
Monday - 8:00 PM

Morning Reflections
New Attitudes Club
Bayshore Dr.
Naples, Florida. 34112

Meeting Times
Sunday - 8:00 AM
Monday - 8:00 AM
Tuesday - 8:00 AM
Wednesday - 8:00 AM
Thursday - 8:00 AM
Friday - 8:00 AM
Saturday - 8:00 AM

Mtg. Of Young Minds
Dlc, Horseshoe
2806 South Horseshoe Drive
Naples, Florida. 34104

Meeting Times
Wednesday - 5:30 PM

Naples Group
Trinity By The Cove Episcopal
553 Galleon Dr.
Naples, Florida. 34102

Meeting Times
Thursday - 8:00 PM
Friday - 8:00 PM
Saturday - 8:00 PM

Naples Group 2
First Methodist Church
388 1st Avenue South
Naples, Florida. 34102

Meeting Times
Saturday - 6:45 PM

Naples Park
Association Building
642 104th Ave. North
Naples, Florida. 34108

Meeting Times
Sunday - 8:00 PM
Monday - 8:00 PM

New Dawn
24 Hour Club
1509 Pine Ridge Road
Naples, Florida. 34109

Meeting Times
Sunday - 7:00 AM
Monday - 7:00 AM
Tuesday - 7:00 AM
Wednesday - 7:00 AM
Thursday - 7:00 AM
Friday - 7:00 AM
Saturday - 7:00 AM

New Serenity
New Attitude Club
2740 Bayshore Drive
Naples, Florida. 34112

Meeting Times
Sunday - 8:30 PM
Monday - 8:30 PM
Tuesday - 8:30 PM
Wednesday - 8:30 PM

New Women
St Monica's Episcopal
7070 Immokalee Road
Naples, Florida. 34119

Meeting Times
Tuesday - 5:30 PM
Thursday - 12:00 AM

Newcomers
Emmanuel Lutheran
777 Mooring Line Drive
Naples, Florida. 34103

Meeting Times
Monday - 5:30 PM

No Compromise
St Matthews House
2501 Airport Road
Naples, Florida. 34105

Meeting Times
Wednesday - 7:00 PM

Nuts & Bolts
24 Hour Club
1509 Pine Ridge Road
Naples, Florida. 34109

Meeting Times
Saturday - 10:00 AM

Out To Lunch Bunch
New Attitude Club
2740 Bayshore Drive
Naples, Florida. 34112

Meeting Times
Sunday - 12:00 AM
Monday - 12:00 AM
Tuesday - 12:00 AM
Wednesday - 12:00 AM
Thursday - 12:00 AM
Friday - 12:00 AM
Saturday - 12:00 AM

Ship Of Hope
Mayflower Ucc
2900 County Barn Rd.
Naples, Florida. 34112

Meeting Times
Tuesday - 2:00 PM

Sisters In Sobriety
24 Hour Club
1509 Pine Ridge Road
Naples, Florida. 34109

Meeting Times
Monday - 12:00 AM
Wednesday - 12:00 AM
Friday - 12:00 AM

Small Beginnings
St Peter's Ministry Ctr.
5130 Rattlesnake
Naples, Florida. 34112

Meeting Times
Thursday - 7:00 AM

Step By Step
St John Episcopal Church
500 Park Shore Dr.
Naples, Florida. 34103

Meeting Times
Wednesday - 12:30 PM

Still Living Sober
Center Point Comm. Church
6590 Golden Gate Parkway
Naples, Florida. 34105

Meeting Times
Friday - 7:00 PM

Still Living Sober(balk-balk!)
Crossroads Community Chrurch
1055 Pine Ridge Rd.
Naples, Florida. 34108

Meeting Times
Friday - 7:00 PM

Straight W/o A Chaser
New Attitudes Club
Bayshore Dr.
Naples, Florida. 34112

Meeting Times
Saturday - 8:30 PM

Students Of The Steps
New Attitude Club
2740 Bayshore Drive
Naples, Florida. 34112

Meeting Times
Sunday - 7:00 PM

Sunday Morning
24 Hour Club
1509 Pine Ridge Road
Naples, Florida. 34109

Meeting Times
Sunday - 9:30 AM

Sunday Speakers
24 Hour Club
1509 Pine Ridge Road
Naples, Florida. 34109

Meeting Times
Sunday - 8:00 PM

Sunset Serenity
Broad Ave.
Naples, Florida. 34102

Meeting Times
Wednesday - 5:30 PM

Survivors
24 Hour Club
1509 Pine Ridge Road
Naples, Florida. 34109

Meeting Times
Tuesday - 8:30 PM
Thursday - 8:30 PM

Swamp Group
Cornerstone United Meth
8200 Immokalee
Naples, Florida. 34119

Meeting Times
Saturday - 7:00 PM

Tables Of Naples
Unity Church
2000 Unity Way
Naples, Florida. 34112

Meeting Times
Tuesday - 5:30 PM
Saturday - 9:00 AM

The Way Home
First Christian Church
1789 Mandarin Rd
Naples, Florida. 34102

Meeting Times
Thursday - 6:30 PM

There Is A Solution
24 Hour Club
1509 Pine Ridge Road
Naples, Florida. 34109

Meeting Times
Tuesday - 7:00 PM

Third Tradition
24 Hour Club
1509 Pine Ridge Road
Naples, Florida. 34109

Meeting Times
Wednesday - 8:30 PM
Friday - 8:30 PM

Three Legacies
St. Paul's Episcopal
3901 Davis Blvd
Naples, Florida. 34104

Meeting Times
Monday - 7:30 PM

Veranda
24 Hour Club
1509 Pine Ridge Road
Naples, Florida. 34109

Meeting Times
Monday - 12:00 AM
Wednesday - 12:00 AM
Friday - 12:00 AM

We Are Responsible
Wolf Apartments

Naples, Florida. 34116

Meeting Times
Monday - 6:00 PM

Women's Step
24 Hour Club
1509 Pine Ridge Road
Naples, Florida. 34109

Meeting Times
Tuesday - 12:00 PM

Womens Grace
24 Hour Club
1509 Pine Ridge Road
Naples, Florida. 34109

Meeting Times
Thursday - 7:00 PM

Womens Meeting
24 Hour Club
1509 Pine Ridge Road
Naples, Florida. 34109

Meeting Times
Monday - 12:00 AM
Wednesday - 7:00 PM

Womens Step
24 Hour Club
1509 Pine Ridge Road
Naples, Florida. 34109

Meeting Times
Tuesday - 7:00 PM 12:00 AM

Narcotics Anonymous Meetings in Naples, Florida
East Naples United Methodist Church
2701 Airport Road South
Naples, FL. 34112
Notes: Eye of the Hurricane Group Non-Smoking, Step Open

Meeting Times
Sunday - 7:00 PM
Monday - 8:30 PM
Tuesday - 8:30 PM
Saturday - 7:00 PM

Faith Community Church
6455 Hidden Oaks Lane
Naples, FL. 34119
Notes: Get Naked Group DiscussionParticipation, Non-Smoking Closed

Meeting Times
Tuesday - 7:30 PM

First United Methodist Church
388 First Avenue South
Naples, FL. 34102
Notes: Last Chance Group Candlelight, DiscussionParticipation, Non-Smoking Open

Meeting Times
Friday - 8:30 PM

Lowdermilk Park
1301 Gulf Shore Boulevard North
Naples, FL. 34112
Notes: Alive & Free Group Just For Today Study Closed

Meeting Times
Sunday - 10:00 AM

River Park Community Center
301 11th Street North
Naples, FL. 34102
Notes: Island in the Storm Group Non-Smoking Open

Meeting Times
Friday - 6:30 PM

Saint John The Evangelist Catholic Church
625 111th Avenue North
Naples, FL. 34112
Notes: Step Out of Fear Group DiscussionParticipation, Non-Smoking, Step Open

Meeting Times
Wednesday - 8:00 PM

Wolfe Apartments, Golden Gate
4630 16th Place Southwest
Naples, FL. 34116
Notes: High on Life Group DiscussionParticipation, Non-Smoking Open

Meeting Times
Wednesday - 8:00 PM
Thursday - 7:00 PM