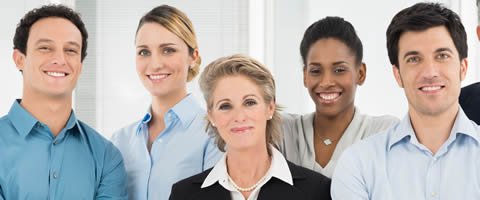 There are many options for drug treatment. We can help you find the right one.
All calls are 100% confidential and completely free of charge.
Drug Rehab Programs Miami, Florida
When an individual from Miami, Florida enters into a Drug Treatment Facility for help with their addiction, they will be able to have access to the camaraderie of others who have "walked in their shoes" and have been where they have been with regards to chronic drug abuse. Having camaraderie in an Alcohol Treatment Program from other individuals in the same situation can make it easier for a person to open up so they can begin to work through the root issues fueling their addiction problems. The participants within the Miami Drug and Alcohol Rehab Program also receive support and guidance from the knowledgeable staff in the facility, at all times, 24/7. All of these benefits of a Drug Treatment Facility in Miami, FL can help provide the best chances for the individual to be successful in achieving their goal of long term recovery.
A Miami Drug Treatment Center also allows a person from Miami with a drug or alcohol problem or a history of continual substance abuse to live, for a period of time, in a substance free facility; which acts as a testing platform for how it feels to live in a community environment that is free of all drug and alcohol use. A person that has used drugs for an extended period of time may not even remember how to relate to others without being under the influence. After completing a comprehensive Alcohol Treatment Facility, the person can carry on with his/her life in Miami with the skills and tools to live a happy, prosperous life, free of addiction.
Questions? Need Help?
Call now to speak with an addiction treatment specialist who can help you find the best rehab program that fits your personal situation.
Residential • Detox • Inpatient • Outpatient • Short Term • Long Term • Low cost • Insurance • Executive • Private
---
(866) 576-8012
Alcoholics Anonymous Meetings in Miami, Florida
79th St. Bb Group
755 Ne 79th Street
Miami, Florida. 33138

Meeting Times
Sunday - 9:00 AM

Acceptance
St. Paul's Lutheran Church
Sw 107th Ave. & Sw 56th Stree
Miami, Florida. 33165

Meeting Times
Thursday - 8:30 PM

Amistad
2512 Ne 2nd Ave.
Miami, Florida. 33137

Meeting Times
Sunday - 8:00 PM
Monday - 8:00 PM
Tuesday - 8:00 PM
Wednesday - 8:00 PM
Thursday - 8:00 PM
Friday - 8:00 PM
Saturday - 8:00 PM

Amistad 2
2512 Ne 2nd Ave.
Miami, Florida. 33137

Meeting Times
Sunday - 10:00 AM

Back On Track
20377 N.e. 15th Court
Miami, Florida. 33162

Meeting Times
Monday - 7:30 AM
Tuesday - 7:30 AM
Wednesday - 7:30 AM
Thursday - 7:30 AM
Friday - 7:30 AM
Saturday - 7:30 AM

Back On Track 2
20377 N.e. 15th Court
Miami, Florida. 33162

Meeting Times
Monday - 11:00 AM

Back On Track 3
20377 N.e. 15th Court
Miami, Florida. 33162

Meeting Times
Sunday - 12:15 PM
Monday - 12:15 PM
Tuesday - 12:15 PM
Wednesday - 12:15 PM
Thursday - 12:15 PM
Friday - 12:15 PM
Saturday - 12:15 PM

Back On Track 4
20377 N.e. 15th Court
Miami, Florida. 33162

Meeting Times
Sunday - 3:00 PM
Monday - 3:00 PM
Tuesday - 3:00 PM
Wednesday - 3:00 PM
Thursday - 3:00 PM
Friday - 3:00 PM
Saturday - 3:00 PM

Back On Track 5
20377 N.e. 15th Court
Miami, Florida. 33162

Meeting Times
Sunday - 6:00 PM
Monday - 6:00 PM
Tuesday - 6:00 PM
Wednesday - 6:00 PM
Thursday - 6:00 PM
Friday - 6:00 PM
Saturday - 6:00 PM

Back On Track 6
20377 N.e. 15th Court
Miami, Florida. 33162

Meeting Times
Tuesday - 10:15 AM

Back On Track 7
20377 N.e. 15th Court
Miami, Florida. 33162

Meeting Times
Wednesday - 8:30 PM
Thursday - 8:30 PM
Friday - 8:30 PM

Back On Track 8
20377 N.e. 15th Court
Miami, Florida. 33162

Meeting Times
Sunday - 7:15 PM
Friday - 7:15 PM

Back To Basics
20377 Ne 15th Court
Miami, Florida. 33162

Meeting Times
Monday - 7:15 PM
Tuesday - 8:30 PM
Thursday - 8:30 PM

Beginners
Coral Gables Group Of Aa, Coral Room
1100 Ponce Deleon Blvd
Miami, Florida. 33101

Meeting Times
Saturday - 12:30 PM

Beginners Freedom
10901 Biscayne Blvd.
Miami, Florida. 33161

Meeting Times
Sunday - 7:00 PM

Big Book Study
Upper Room
822 Ne 125 Street, Suite 111
Miami, Florida. 33161

Meeting Times
Monday - 6:00 PM
Tuesday - 6:00 PM
Wednesday - 6:00 PM
Thursday - 6:00 PM

Bikers In Recovery
20377 N.e. 15th Court
Miami, Florida. 33162

Meeting Times
Friday - 8:30 PM

Breakfast Club
1636 Ne 148th Street
Miami, Florida. 33181

Meeting Times
Sunday - 9:30 AM
Monday - 9:30 AM
Tuesday - 9:30 AM
Wednesday - 9:30 AM
Thursday - 9:30 AM
Friday - 9:30 AM
Saturday - 9:30 AM

California Club Mens
20377 N.e. 15th Court
Miami, Florida. 33162

Meeting Times
Friday - 7:15 PM

Central
10382 W. Flagler St.
Miami, Florida. 33172

Meeting Times
Sunday - 5:30 PM
Monday - 5:30 PM
Tuesday - 5:30 PM
Wednesday - 5:30 PM
Thursday - 5:30 PM
Friday - 5:30 PM
Saturday - 5:30 PM

Central 2
10382 W. Flagler St.
Miami, Florida. 33172

Meeting Times
Sunday - 8:30 PM
Monday - 8:30 PM
Tuesday - 8:30 PM
Wednesday - 8:30 PM
Thursday - 8:30 PM
Friday - 8:30 PM
Saturday - 8:30 PM

Compassion In Action
5603 Nw 159 Street
Miami Fl
Miami, Florida. 33101

Meeting Times
Friday - 1:08 PM 8:00 PM

Concerned Citizens Committee,inc
Caleb Center
5400 N. W. 22ave
Miami, Florida. 33101

Meeting Times
Tuesday - 7:00 PM

Coral Gables
Coral Room
1100 Ponce De Leon
Miami, Florida. 33134

Meeting Times
Monday - 7:30 AM
Thursday - 8:30 PM

Coral Gables Group
Coral Gables Group Of Aa, Coral Room
1100 Ponce Deleon Blvd
Miami, Florida. 33101

Meeting Times
Tuesday - 10:30 PM
Wednesday - 10:30 PM
Thursday - 10:30 PM
Friday - 10:30 PM

Coral Room
1100 Ponce De Leon Ave
Miami, Florida. 33134

Meeting Times
Monday - 10:30 PM
Wednesday - 7:00 PM

County Line
20377 N.e. 15th Court
Miami, Florida. 33162

Meeting Times
Wednesday - 8:30 PM

Each Day A New Beginning
755 Ne 79th Street
Miami, Florida. 33138

Meeting Times
Sunday - 5:30 PM

El Lenguaje Del Corazon
1300 Sw 87th Ave.
Miami, Florida. 33174

Meeting Times
Monday - 12:00 PM
Tuesday - 12:00 PM
Thursday - 12:00 PM
Friday - 12:00 PM
Saturday - 12:00 PM

Encuentro
2277 Nw 28th St. (2nd Floor)
Miami, Florida. 33142

Meeting Times
Sunday - 3:00 PM
Monday - 8:00 PM
Tuesday - 8:00 PM
Wednesday - 8:00 PM
Thursday - 8:00 PM
Friday - 8:00 PM
Saturday - 8:00 PM

Eureka
Holy Rosary Parish Center
18455 S.w. Franjo Rd.
Miami, Florida. 33101

Meeting Times
Thursday - 7:00 PM
Saturday - 7:00 PM

Food For Thoughts
1636 Ne 148th Street
Miami, Florida. 33181

Meeting Times
Thursday - 8:30 PM

Free Thinkers
755 Ne 79th Street
Miami, Florida. 33138

Meeting Times
Sunday - 11:00 AM

Freedom
Richard E. Gerstein Justice Building
1351 Nw 12th Street - (room 4-4)
Miami, Florida. 33125

Meeting Times
Monday - 5:30 PM
Wednesday - 5:30 PM

Freedom @ 3
20377 N.e. 15th Court
Miami, Florida. 33162

Meeting Times
Sunday - 3:00 PM
Monday - 3:00 PM
Tuesday - 3:00 PM
Wednesday - 3:00 PM
Thursday - 3:00 PM
Friday - 3:00 PM
Saturday - 3:00 PM

Friday Night Mens
1636 Ne 148th Street
Miami, Florida. 33181

Meeting Times
Friday - 7:00 PM

Friends Of Bill W.
1955 N. Krome Ave.
Miami, Florida. 33178

Meeting Times
Friday - 7:00 PM

Good Morning
755 Ne 79th Street
Miami, Florida. 33138

Meeting Times
Monday - 10:00 AM
Tuesday - 10:00 AM
Wednesday - 10:00 AM
Thursday - 10:00 AM
Friday - 10:00 AM

Grupo Latino
South Miami Hospital
6200 Sw 73rd Street
Miami, Florida. 33143

Meeting Times
Saturday - 8:00 PM

Happy 1060
1636 Ne 148th Street
Miami, Florida. 33181

Meeting Times
Sunday - 10:45 AM

Happy Hour
1636 Ne 148th Street
Miami, Florida. 33181

Meeting Times
Sunday - 5:30 PM
Monday - 5:30 PM
Tuesday - 5:30 PM
Wednesday - 5:30 PM
Thursday - 5:30 PM
Friday - 5:30 PM
Saturday - 5:30 PM

Here And Now
626 Nw 67 St. Apt C
Miami, Florida. 33150

Meeting Times
Thursday - 7:00 PM

Its In The Book
20377 Ne 15th Court
Miami, Florida. 33162

Meeting Times
Sunday - 7:15 PM

K.i.s.s.
20377 N.e. 15th Court
Miami, Florida. 33162

Meeting Times
Sunday - 12:15 PM
Monday - 12:15 PM
Tuesday - 12:15 PM
Wednesday - 12:15 PM
Thursday - 12:15 PM
Friday - 12:15 PM
Saturday - 12:15 PM

K.i.s.s. 2
20377 N.e. 15th Court
Miami, Florida. 33162

Meeting Times
Thursday - 8:30 PM

Kendall Mens Group
Kendall Community Church Of God
8795 Sw 112 Street Room 12
Miami, Florida. 33176

Meeting Times
Sunday - 6:30 PM

Keynote
South Miami Lutheran Church
72 Ave. & Sunset Dr.
Miami, Florida. 33143

Meeting Times
Tuesday - 1:00 PM
Friday - 1:00 PM

Killian Pines
Kendall Church Of God
8795 Sw 112 St.
Miami, Florida. 33176

Meeting Times
Friday - 8:30 PM

Libertad
Richard E. Gerstein Justice Building
1351 Nw 12th Street - (room 4-4)
Miami, Florida. 33125

Meeting Times
Tuesday - 5:30 PM
Friday - 5:30 PM

Little River Club
Biscayne
79th And Ne 8 Ct
Miami, Florida. 33138

Meeting Times
Monday - 1:00 PM
Wednesday - 1:00 PM
Saturday - 11:00 AM

Little River Club 2
755 Ne 79th Street
Miami, Florida. 33138

Meeting Times
Monday - 5:30 PM
Tuesday - 5:30 PM
Wednesday - 5:30 PM
Thursday - 5:30 PM
Friday - 5:30 PM

Little River Club 3
755 Ne 79th Street
Miami, Florida. 33138

Meeting Times
Sunday - 8:30 PM
Monday - 8:30 PM
Wednesday - 8:30 PM
Thursday - 8:30 PM
Saturday - 8:30 PM

Little River Club 4
755 Ne 79th Street
Miami, Florida. 33138

Meeting Times
Saturday - 11:00 AM

Little River Club 5
755 Ne 79th Street
Miami, Florida. 33138

Meeting Times
Saturday - 10:30 PM

Little River Mens
755 Ne 79th Street
Miami, Florida. 33138

Meeting Times
Wednesday - 7:00 PM

Lunch Bunch
10901 Biscayne Blvd.
Miami, Florida. 33161

Meeting Times
Monday - 1:00 PM
Thursday - 1:00 PM

Mens Group
20377 N.e. 15th Court
Miami, Florida. 33162

Meeting Times
Friday - 7:15 PM

Miami Mens
Holy Family Church
14710 Ne 11 Ave.
Miami, Florida. 33161

Meeting Times
Monday - 8:30 PM
Thursday - 8:30 PM

Miami Springs
2 South Royal Poinciana
Miami, Florida. 33166

Meeting Times
Monday - 7:00 AM
Tuesday - 7:00 AM
Wednesday - 7:00 AM
Thursday - 7:00 AM
Friday - 7:00 AM

Miami Springs 2
2 South Royal Poinciana
Miami, Florida. 33166

Meeting Times
Monday - 7:30 PM
Tuesday - 7:30 PM
Wednesday - 7:30 PM
Thursday - 7:30 PM
Friday - 7:30 PM

Miami Young People's Group
South Miami Lutheran Church
7190 Sunset Drive
Miami, Florida. 33143

Meeting Times
Saturday - 8:30 PM

Morning Reflection
20377 N.e. 15th Court
Miami, Florida. 33162

Meeting Times
Monday - 7:30 AM
Tuesday - 7:30 AM
Wednesday - 7:30 AM
Thursday - 7:30 AM
Friday - 7:30 AM
Saturday - 7:30 AM

New Beginners # 2
Family Health Center
5361 Nw 22 Ave.
Miami, Florida. 33142

Meeting Times
Monday - 8:30 PM
Wednesday - 8:30 PM
Saturday - 10:00 AM

Nite Owl Group
755 Ne 79th Street
Miami, Florida. 33138

Meeting Times
Saturday - 10:00 PM

North Miami
822 Ne 125 Street, Suite 111
Miami, Florida. 33161

Meeting Times
Monday - 12:00 PM
Tuesday - 12:00 PM
Wednesday - 12:00 PM
Thursday - 12:00 PM
Friday - 12:00 PM
Saturday - 12:00 PM

North Miami 3
822 Ne 125 Street, Suite 111
Miami, Florida. 33161

Meeting Times
Monday - 8:30 PM
Tuesday - 8:30 PM
Wednesday - 8:30 PM
Thursday - 8:30 PM
Friday - 8:30 PM

North Miami 4
822 Ne 125 Street, Suite 111
Miami, Florida. 33161

Meeting Times
Sunday - 7:00 PM
Saturday - 7:00 PM

Palmetto Bay
17636 Franjo Road
Miami, Florida. 33157

Meeting Times
Monday - 7:15 AM
Tuesday - 7:15 AM
Wednesday - 7:15 AM
Thursday - 7:15 AM

Palmetto Bay 2
17636 Franjo Road
Miami, Florida. 33157

Meeting Times
Monday - 12:00 PM
Tuesday - 12:00 PM
Wednesday - 12:00 PM
Thursday - 12:00 PM
Friday - 12:00 PM
Saturday - 12:00 PM

Palmetto Bay 3
17636 Franjo Road
Miami, Florida. 33157

Meeting Times
Sunday - 5:30 PM
Monday - 5:30 PM
Tuesday - 5:30 PM
Wednesday - 5:30 PM
Thursday - 5:30 PM
Friday - 5:30 PM
Saturday - 5:30 PM

Palmetto Bay 4
17636 Franjo Road
Miami, Florida. 33157

Meeting Times
Monday - 7:00 PM
Friday - 7:00 PM

Palmetto Bay 5
17636 Franjo Road
Miami, Florida. 33157

Meeting Times
Wednesday - 8:00 PM

Pass It On
St. John Neumann School
12115 Sw 107 Ave.
Miami, Florida. 33176

Meeting Times
Sunday - 8:30 PM
Thursday - 8:00 PM

Phoenix
South Miami Hospital
6200 Sw 73rd St.
Miami, Florida. 33143

Meeting Times
Wednesday - 8:30 PM

Principles
Miami Shores Community Church
9823 Ne 4th Ave.
Miami, Florida. 33138

Meeting Times
Monday - 8:30 PM
Friday - 8:30 PM

Quinta Tradicion
2148 Nw 17th Ave.
Miami, Florida. 33142

Meeting Times
Sunday - 8:00 PM
Monday - 8:00 PM
Tuesday - 8:00 PM
Wednesday - 8:00 PM
Thursday - 8:00 PM
Friday - 8:00 PM
Saturday - 8:00 PM

Quinta Tradicion 2
2148 Nw 17th Ave.
Miami, Florida. 33142

Meeting Times
Sunday - 12:00 PM
Saturday - 12:00 PM

Quinto Paso
13550 N. Kendall Dr. # 270d
Miami, Florida. 33186

Meeting Times
Sunday - 12:00 PM
Monday - 12:00 PM
Tuesday - 12:00 PM
Wednesday - 12:00 PM
Thursday - 12:00 PM
Friday - 12:00 PM
Saturday - 12:00 PM

Quinto Paso 2
13550 N. Kendall Dr. # 270d
Miami, Florida. 33186

Meeting Times
Monday - 7:00 PM
Tuesday - 7:00 PM
Wednesday - 7:00 PM
Thursday - 7:00 PM
Friday - 7:00 PM

Quinto Paso 3
13550 N. Kendall Dr. # 270d
Miami, Florida. 33186

Meeting Times
Monday - 8:30 PM
Wednesday - 8:30 PM

Quinto Paso 4
13550 N. Kendall Dr. # 270d
Miami, Florida. 33186

Meeting Times
Wednesday - 5:30 PM

Recuperacion 90
South Miami Hospital
6200 Sw 73rd St.
Miami, Florida. 33143

Meeting Times
Sunday - 1:00 PM

Renacer Espiritual
755 Ne 79th Street
Miami, Florida. 33138

Meeting Times
Monday - 7:00 PM
Friday - 7:00 PM

Resurreccion
7241 Sw 48th Street
Miami, Florida. 33155

Meeting Times
Monday - 8:30 PM
Tuesday - 8:30 PM
Wednesday - 8:30 PM
Thursday - 8:30 PM
Friday - 8:30 PM
Saturday - 8:30 PM

Rivermont House Group
789 Nw 13 Ave.
Miami, Florida. 33125

Meeting Times
Sunday - 8:30 PM
Monday - 8:30 PM
Wednesday - 8:30 PM
Friday - 8:30 PM
Saturday - 8:30 PM

Rush Hour
212 Ne 24th Street - 2nd Floor
Miami, Florida. 33137

Meeting Times
Sunday - 7:00 PM
Monday - 5:45 PM
Tuesday - 5:45 PM
Wednesday - 5:45 PM
Thursday - 5:45 PM
Friday - 5:45 PM
Saturday - 10:00 AM

S.o.s. Sisters On Sunset
University Christian Church
6750 Sunset Dr.
Miami, Florida. 33143

Meeting Times
Thursday - 12:30 PM

Sabal Palm
10120 Sw 107th Ave.
Miami, Florida. 33176

Meeting Times
Sunday - 7:00 AM
Monday - 7:00 AM
Tuesday - 7:00 AM
Wednesday - 7:00 AM
Thursday - 7:00 AM
Friday - 7:00 AM
Saturday - 7:00 AM

Sabal Palm 2
10120 Sw 107th Ave.
Miami, Florida. 33176

Meeting Times
Sunday - 9:30 AM
Monday - 9:30 AM
Tuesday - 9:30 AM
Wednesday - 9:30 AM
Thursday - 9:30 AM
Friday - 9:30 AM
Saturday - 9:30 AM

Sabal Palm 3
10120 Sw 107th Ave.
Miami, Florida. 33176

Meeting Times
Sunday - 12:00 PM
Monday - 12:00 PM
Tuesday - 12:00 PM
Wednesday - 12:00 PM
Thursday - 12:00 PM
Friday - 12:00 PM
Saturday - 12:00 PM

Sabal Palm 4
10120 Sw 107th Ave.
Miami, Florida. 33176

Meeting Times
Monday - 2:00 PM
Wednesday - 2:00 PM
Friday - 2:00 PM

Sabal Palm 5
10120 Sw 107th Ave.
Miami, Florida. 33176

Meeting Times
Monday - 4:00 PM
Tuesday - 4:00 PM
Wednesday - 4:00 PM
Thursday - 4:00 PM
Friday - 4:00 PM
Saturday - 4:00 PM

Sabal Palm 6
10120 Sw 107th Ave.
Miami, Florida. 33176

Meeting Times
Monday - 5:30 PM
Tuesday - 5:30 PM
Wednesday - 5:30 PM
Thursday - 5:30 PM
Friday - 5:30 PM
Saturday - 5:30 PM

Sabal Palm 7
10120 Sw 107th Ave.
Miami, Florida. 33176

Meeting Times
Sunday - 7:00 PM
Monday - 7:00 PM
Tuesday - 7:00 PM
Wednesday - 7:00 PM
Thursday - 7:00 PM
Friday - 7:00 PM
Saturday - 7:00 PM

Sabal Palm 8
10120 Sw 107th Ave.
Miami, Florida. 33176

Meeting Times
Tuesday - 8:30 PM

Sabal Palm 9
10120 Sw 107th Ave.
Miami, Florida. 33176

Meeting Times
Sunday - 4:30 PM

Shamrock
St. Thomas Episcopal Church
5690 Sw 88th Street
Miami, Florida. 33156

Meeting Times
Tuesday - 7:30 PM
Thursday - 7:30 PM

Sober At Six
20377 N.e. 15th Court
Miami, Florida. 33162

Meeting Times
Sunday - 6:00 PM
Monday - 6:00 PM
Tuesday - 6:00 PM
Wednesday - 6:00 PM
Thursday - 6:00 PM
Friday - 6:00 PM
Saturday - 6:00 PM

Sober Way Out
755 Ne 79th Street
Miami, Florida. 33138

Meeting Times
Sunday - 1:00 PM
Tuesday - 1:00 PM
Thursday - 1:00 PM
Friday - 1:00 PM
Saturday - 1:00 PM

Sober Way Out 2
755 Ne 79th Street
Miami, Florida. 33138

Meeting Times
Tuesday - 8:30 PM
Friday - 8:30 PM

Sober Way Out 3
755 Ne 79th Street
Miami, Florida. 33138

Meeting Times
Saturday - 5:30 PM

Solutions
1636 Ne 148th Street
Miami, Florida. 33181

Meeting Times
Monday - 8:30 PM
Wednesday - 8:30 PM
Friday - 8:30 PM
Saturday - 8:30 PM

Something Happens
10901 Biscayne Blvd.
Miami, Florida. 33161

Meeting Times
Monday - 8:30 AM
Tuesday - 8:30 AM
Wednesday - 8:30 AM
Thursday - 8:30 AM
Friday - 8:30 AM

Something Happens 2
10901 Biscayne Blvd.
Miami, Florida. 33161

Meeting Times
Tuesday - 7:30 PM

Something Happens 3
10901 Biscayne Blvd.
Miami, Florida. 33161

Meeting Times
Saturday - 9:00 AM

South Dade
10965 Sw 186th Street (quail Roost)
Miami, Florida. 33101

Meeting Times
Sunday - 7:05 AM
Monday - 7:05 AM
Tuesday - 7:05 AM
Wednesday - 7:05 AM
Thursday - 7:05 AM
Friday - 7:05 AM
Saturday - 7:05 AM

South Dade 2
10965 Sw 186th Street (quail Roost)
Miami, Florida. 33101

Meeting Times
Monday - 10:00 AM

South Dade 3
10965 Sw 186th Street (quail Roost)
Miami, Florida. 33101

Meeting Times
Sunday - 5:30 PM
Monday - 5:30 PM
Tuesday - 5:30 PM
Wednesday - 5:30 PM
Thursday - 5:30 PM
Friday - 5:30 PM
Saturday - 5:30 PM

South Dade 4
10965 Sw 186th Street (quail Roost)
Miami, Florida. 33101

Meeting Times
Monday - 8:30 PM
Tuesday - 8:30 PM
Wednesday - 8:30 PM
Thursday - 8:30 PM
Friday - 8:30 PM
Saturday - 8:30 PM

South Dade 5
10965 Sw 186th Street (quail Roost)
Miami, Florida. 33101

Meeting Times
Sunday - 11:00 AM
Tuesday - 11:00 AM
Wednesday - 11:00 AM
Thursday - 11:00 AM
Friday - 11:00 AM
Saturday - 11:00 AM

South Dade 6
10965 Sw 186th Street (quail Roost)
Miami, Florida. 33101

Meeting Times
Tuesday - 7:00 PM
Thursday - 7:00 PM

South Dade 7
10965 Sw 186th Street (quail Roost)
Miami, Florida. 33101

Meeting Times
Sunday - 7:30 PM

South Dade 8
10965 Sw 186th Street (quail Roost)
Miami, Florida. 33101

Meeting Times
Sunday - 9:00 PM

South Dixie
16950 Sw 94th Court
Miami, Florida. 33157

Meeting Times
Monday - 5:30 PM
Tuesday - 5:30 PM
Wednesday - 5:30 PM
Thursday - 5:30 PM
Friday - 5:30 PM

South Dixie 2
16950 Sw 94th Court
Miami, Florida. 33157

Meeting Times
Monday - 7:00 PM
Tuesday - 7:00 PM
Wednesday - 7:00 PM
Thursday - 7:00 PM

South Dixie 3
16950 Sw 94th Court
Miami, Florida. 33157

Meeting Times
Monday - 8:30 PM
Tuesday - 8:30 PM
Wednesday - 8:30 PM
Thursday - 8:30 PM
Friday - 8:30 PM

South Dixie 4
16950 Sw 94th Court
Miami, Florida. 33157

Meeting Times
Sunday - 11:00 AM
Saturday - 11:00 AM

South Dixie 5
16950 Sw 94th Court
Miami, Florida. 33157

Meeting Times
Sunday - 7:30 PM
Saturday - 7:30 PM

South Miami Mens
1st United Methodist Church
5999 Ponce De Leon Blvd.
Miami, Florida. 33146

Meeting Times
Monday - 8:30 PM
Thursday - 8:30 PM

South Miami Mens 2
1st United Methodist Church
5999 Ponce De Leon Blvd.
Miami, Florida. 33146

Meeting Times
Thursday - 7:30 PM

South Miami Mens Group
South Miami
Red Road & Ponce Deleon Blvd
Miami, Florida. 33143

Meeting Times
Monday - 8:30 PM

Spiritual Awakening
212 Ne 24th Street - 2nd Floor
Miami, Florida. 33137

Meeting Times
Sunday - 10:00 AM

Step Sisters
20377 N.e. 15th Court
Miami, Florida. 33162

Meeting Times
Monday - 11:00 AM

Steps We Take
10901 Biscayne Blvd.
Miami, Florida. 33161

Meeting Times
Wednesday - 8:30 PM

Sunday Step Group
10901 Biscayne Blvd.
Miami, Florida. 33161

Meeting Times
Sunday - 9:00 AM

Sunset
8342 Sw 40th Street (bird Road)
Miami, Florida. 33101

Meeting Times
Sunday - 9:30 AM
Monday - 9:30 AM
Tuesday - 9:30 AM
Wednesday - 9:30 AM
Thursday - 9:30 AM
Friday - 9:30 AM

Sunset 2
8342 Sw 40th Street (bird Road)
Miami, Florida. 33101

Meeting Times
Sunday - 1:00 PM
Monday - 1:00 PM
Tuesday - 1:00 PM
Wednesday - 1:00 PM
Thursday - 1:00 PM
Friday - 1:00 PM

Sunset 3
8342 Sw 40th Street (bird Road)
Miami, Florida. 33101

Meeting Times
Sunday - 5:30 PM
Monday - 5:30 PM
Tuesday - 5:30 PM
Wednesday - 5:30 PM
Thursday - 5:30 PM
Friday - 5:30 PM
Saturday - 5:30 PM

Sunset 4
8342 Sw 40th Street (bird Road)
Miami, Florida. 33101

Meeting Times
Monday - 7:00 PM
Wednesday - 7:00 PM

Sunset 5
8342 Sw 40th Street (bird Road)
Miami, Florida. 33101

Meeting Times
Sunday - 8:30 PM
Monday - 8:30 PM
Tuesday - 8:30 PM
Wednesday - 8:30 PM
Thursday - 8:30 PM
Saturday - 8:30 PM

Sunset 6
8342 Sw 40th Street (bird Road)
Miami, Florida. 33101

Meeting Times
Friday - 10:00 PM

Sunset 7
8342 Sw 40th Street (bird Road)
Miami, Florida. 33101

Meeting Times
Saturday - 11:00 AM

Sunset 8
8342 Sw 40th Street (bird Road)
Miami, Florida. 33101

Meeting Times
Saturday - 11:00 PM

Surrender Is Freedom
1636 Ne 148th Street
Miami, Florida. 33181

Meeting Times
Sunday - 7:00 AM
Monday - 7:00 AM
Tuesday - 7:00 AM
Wednesday - 7:00 AM
Thursday - 7:00 AM
Friday - 7:00 AM
Saturday - 7:00 AM

Sweetwater
St. John Vianney Seminary
2900 Sw 87th Ave.
Miami, Florida. 33165

Meeting Times
Monday - 8:00 PM
Wednesday - 8:00 PM

Text On Tuesday
Saint Dominic's Catholic Church
5849 Northwest 7th Street
Miami, Florida. 33126

Meeting Times
Monday - 7:00 PM

Trails End
Miccossukee Reservation
8th Street - 20 Miles W. Of Krome
Miami, Florida. 33101

Meeting Times
Thursday - 7:00 PM

West Miami Group
2215 Sw 67th Ave.
Miami, Florida. 33155

Meeting Times
Monday - 1:00 PM

West Miami Group 2
2215 Sw 67th Ave.
Miami, Florida. 33155

Meeting Times
Monday - 8:30 PM
Tuesday - 8:30 PM
Wednesday - 8:30 PM
Thursday - 8:30 PM
Friday - 8:30 PM
Saturday - 8:30 PM

West Miami Group 3
2215 Sw 67th Ave.
Miami, Florida. 33155

Meeting Times
Wednesday - 12:30 PM

West Miami Group 4
2215 Sw 67th Ave.
Miami, Florida. 33155

Meeting Times
Sunday - 7:00 PM
Wednesday - 7:00 PM
Thursday - 7:00 PM

West Miami Group 5
2215 Sw 67th Ave.
Miami, Florida. 33155

Meeting Times
Friday - 12:00 PM

West Miami Group 6
2215 Sw 67th Ave.
Miami, Florida. 33155

Meeting Times
Saturday - 2:00 PM

West Miami Group 7
2215 Sw 67th Ave.
Miami, Florida. 33155

Meeting Times
Sunday - 3:00 PM

Women Coming Out Clean
212 Ne 24th Street - 2nd Floor
Miami, Florida. 33137

Meeting Times
Thursday - 7:00 PM

Womens Intuition
10901 Biscayne Blvd.
Miami, Florida. 33161

Meeting Times
Friday - 7:00 PM

Young, Sober And Free
14260 Old Cutler Ridge
Miami, Florida. 33143

Meeting Times
Friday - 7:30 PM

Narcotics Anonymous Meetings in Miami, Florida
Antioch Baptist Church
2799 Northwest 46th Street
Miami, FL. 33142
Notes: Brownville Connection Group Step Open

Meeting Times
Thursday - 8:00 PM

Arcola Lakes Community Center
1301 Northwest 83rd Street
Miami, FL. 33147
Notes: Soothing Sundays Group DiscussionParticipation, Non-Smoking, Speaker Open

Meeting Times
Sunday - 11:30 AM

Back On Track
20377 Northeast 15th Court
Miami, FL. 33179
Notes: Grupo Gratitud Format Varies Open

Meeting Times
Sunday - 8:30 PM
Monday - 10:00 AM 8:30 PM
Tuesday - 10:00 AM 8:30 PM
Wednesday - 10:00 AM 7:15 PM 8:30 PM
Thursday - 10:00 AM 7:15 PM
Friday - 10:00 AM
Saturday - 10:00 AM 8:30 PM

Basic Training Academy Group
6800 Northwest 17th Avenue
Miami, FL. 33147
Notes: Basic Training Academy Group DiscussionParticipation, Non-Smoking, Speaker Open

Meeting Times
Friday - 7:00 PM

Better Way Apartments
675 Northwest 17th Street
Miami, FL. 33136
Notes: Ladies Rap Group DiscussionParticipation, Topic, Women Open

Meeting Times
Wednesday - 7:00 PM
Thursday - 8:00 PM
Saturday - 11:30 AM 7:00 PM

Camillus House S.R.O.
2136 Northwest 8th Avenue
Miami, FL. 33127
Notes: Early Morning Recovery Group Just For Today Study Open

Meeting Times
Monday - 10:00 AM
Tuesday - 10:00 AM
Wednesday - 10:00 AM
Thursday - 10:00 AM
Friday - 10:00 AM

Carriage House
410 Northeast 22Nd Street
Miami, FL. 33137
Notes: Acceptance Group DiscussionParticipation, GayLesbian Open

Meeting Times
Saturday - 7:00 PM

Citrus Health Network
308 Northwest 79th Street
Miami, FL. 33150
Notes: At the End of the Road Group Speaker Open

Meeting Times
Tuesday - 7:00 PM

Community Health Institution
10300 Southwest 216th Street
Miami, FL. 33190
Notes: Attitude Adjustment Group Non-Smoking, Speaker, DiscussionParticipation Open

Meeting Times
Monday - 8:00 PM
Thursday - 8:00 PM

Culmer Center
1600 Northwest 3rd Avenue
Miami, FL. 33136
Notes: Flight to Freedom Group DiscussionParticipation, Speaker, Tradition Open

Meeting Times
Monday - 6:00 PM

Dade County Courthouse
1351 Northwest 12th Street
Miami, FL. 33125
Notes: Step Up To Gratitude Group DiscussionParticipation, Non-Smoking, Speaker, Topic Open

Meeting Times
Tuesday - 5:30 PM
Thursday - 5:30 PM

Highland Park Hospital
1660 Northwest 7th Court
Miami, FL. 33136
Notes: Highland Park Group Speaker, DiscussionParticipation Open

Meeting Times
Monday - 8:30 PM

Holy Ghost Faith Temple
6225 North West 22 Avenue
Miami, FL. 33125
Notes: Joy of Living Group Format Varies Closed

Meeting Times
Tuesday - 6:30 PM

Hope Lutheran Church
6330 Southwest 40th Street
Miami, FL. 33155
Notes: Grupo Poco a Poco Non-Smoking Open

Meeting Times
Monday - 7:30 PM
Thursday - 7:30 PM

Joseph Caleb Center
5400 Northwest 22nd Avenue
Miami, FL. 33142
Notes: Hope without Dope Group Speaker Open

Meeting Times
Sunday - 7:30 PM
Monday - 7:00 PM

Just For Today Group
790 Northwest 63rd Street
Miami, FL. 33150
Notes: Just for Today Group DiscussionParticipation, Speaker Open

Meeting Times
Friday - 7:00 PM

Juvenile Justice Center
3300 Northwest 27th Avenue
Miami, FL. 33142
Notes: Group Format Varies Open

Meeting Times
Thursday - 9:00 AM

Kendall Church Of God
8795 Southwest 112th Street
Miami, FL. 33176
Notes: Steps on Sunday Group Non-Smoking, Speaker, DiscussionParticipation, Step Open

Meeting Times
Sunday - 8:00 PM

Lord Of Life Lutheran Church
9225 Southwest 137th Avenue
Miami, FL. 33186
Notes: Clean in Kendall Group Smoking, Topic, DiscussionParticipation Open

Meeting Times
Monday - 8:00 PM
Tuesday - 8:30 PM
Wednesday - 8:00 PM

Mount Moriah Baptist Church
16900 Southwest 100th Avenue
Miami, FL. 33157
Notes: A Moment of Clarity Group Non-Smoking, Format Varies Open

Meeting Times
Sunday - 7:00 PM

Mount Tabor Baptist Church
1701 Northwest 66th Street
Miami, FL. 33147
Notes: Nooncomers Group BeginnerNewcomer, Format Varies Open

Meeting Times
Monday - 5:15 PM 12:00 PM
Tuesday - 12:00 PM 5:15 PM
Wednesday - 12:00 PM 5:15 PM
Thursday - 12:00 PM 5:15 PM
Friday - 12:00 PM 5:15 PM
Saturday - 8:00 PM

New Horizons Center
7505 Northeast 2nd Avenue
Miami, FL. 33138
Notes: Goodwill Group Literature Study Open

Meeting Times
Monday - 11:00 AM
Wednesday - 11:00 AM
Friday - 11:00 AM

New Living Group
8250 Northeast 4th Place
Miami, FL. 33138
Notes: New Living Group Closed

Meeting Times
Wednesday - 8:00 PM

New Mount Moriah Baptist Church
6700 Northwest 14th Avenue
Miami, FL. 33147
Notes: Dry Wednesday Group DiscussionParticipation Open

Meeting Times
Wednesday - 8:00 PM
Thursday - 8:00 PM

Our Rooms
3925 Southwest 82nd Avenue
Miami, FL. 33155
Notes: Rainbow Recovery Group GayLesbian, Non-Smoking, Format Varies Open

Meeting Times
Sunday - 5:30 PM 8:30 PM
Monday - 12:30 PM 6:00 PM 8:00 PM
Tuesday - 12:30 PM 6:00 PM 8:00 PM
Wednesday - 12:30 PM 6:00 PM 8:00 PM
Thursday - 12:30 PM 6:00 PM 7:05 PM 8:30 PM
Friday - 12:30 PM 6:00 PM 8:30 PM
Saturday - 9:30 AM 12:30 PM 8:30 PM

Saint John Neumann Catholic Church
12125 Southwest 107th Avenue
Miami, FL. 33176
Notes: Serenity for Women Group Non-Smoking, Topic, Women Open

Meeting Times
Monday - 8:00 PM

Saint Paul Lutheran Church
10700 Southwest 56th Street
Miami, FL. 33165
Notes: Another Chance Group DiscussionParticipation, Smoking, Topic Open

Meeting Times
Monday - 8:30 PM
Thursday - 8:00 PM

Sellers Memorial UMC
8350 Northwest 14th Avenue
Miami, FL. 33147
Notes: Oldtimers Group Step, Tradition Open

Meeting Times
Saturday - 7:00 PM

SRO Building
2136 Northwest 8th Avenue
Miami, FL. 33127
Notes: No U Turns Group DiscussionParticipation, Men Open

Meeting Times
Sunday - 4:00 PM 7:00 PM
Tuesday - 8:00 PM
Wednesday - 7:30 PM
Friday - 7:00 PM
Saturday - 1:00 PM

Talcolcy Center
6161 Northwest 9th Avenue
Miami, FL. 33127
Notes: How it Works Group Step Open

Meeting Times
Wednesday - 7:00 PM
Thursday - 8:30 PM

The Boulevard Club
10901 Biscayne Boulevard
Miami, FL. 33161
Notes: Breakfast Club Group DiscussionParticipation, Speaker Open

Meeting Times
Sunday - 10:30 AM
Friday - 10:00 PM

Trice Child Center
921 Northwest 54th Street
Miami, FL. 33127
Notes: Another Chance Group Non-Smoking, Format Varies Open

Meeting Times
Friday - 7:00 PM