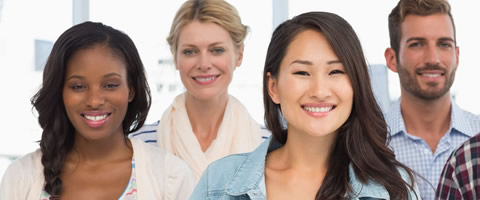 Choosing to attend a drug rehab program is a decision that should not be made alone. Speak with a drug treatment specialist now!
All calls are 100% confidential and completely free of charge.
Substance Abuse Treatment Key West, FL.
When an individual from Key West, Florida commits to a Drug Rehabilitation Program for the treatment of their substance abuse problem, they have access to the support of individuals who are also trying to recover and have also struggled in relation to chronic drug abuse. Having camaraderie in a Drug and Alcohol Rehab from other individuals that have been in the same boat can make it easier for a person to open up by sharing their struggles and start to address the underlying issues that are the driving force behind their substance abuse problem. The clients within the Key West Addiction Treatment Program also receive support from the knowledgeable staff in the facility, at all times, 24/7. All these benefits of a Drug Rehab in Key West, FL really make the difference for the individual to successfully accomplish their intention of long term abstinence.
A Key West Alcohol Rehab Facility also enables a person from Key West with a drug addiction or an ongoing pattern of continual substance abuse to reside in a drug and alcohol free environment; this can serve as a training stage for what it is like to live in a social environment without using drugs or alcohol. An individual that has continually abused drugs for an extended period of time may not even remember how to connect with other people without being under the influence. After finishing all the steps of a comprehensive Drug Rehab Program, the recovering individual can return to his/her life in Key West with the ability to live a happy, prosperous, purposeful life free from substance use.
Questions? Need Help?
Call now to speak with an addiction treatment specialist who can help you find the best rehab program that fits your personal situation.
Residential • Detox • Inpatient • Outpatient • Short Term • Long Term • Low cost • Insurance • Executive • Private
---
(866) 576-8012
Alcoholics Anonymous Meetings in Key West, FL.
Attitude Adjustment
Anchors Aweigh Club
404 Virginia St
Key West, Florida. 33040

Meeting Times
Sunday - 8:00 AM
Monday - 8:00 AM
Tuesday - 8:00 AM
Wednesday - 8:00 AM
Thursday - 8:00 AM
Friday - 8:00 AM
Saturday - 8:00 AM

Back To The Traditions Group
Anchors Aweigh Club
404 Virginia St.
Key West, Florida. 33040

Meeting Times
Monday - 10:00 AM
Wednesday - 10:00 AM
Thursday - 10:00 AM
Friday - 10:00 AM

Fellowship Group
First Presbyterian Church
Key West, Florida
Key West, Florida. 33040

Meeting Times
Sunday - 5:30 PM
Monday - 8:30 PM
Wednesday - 6:00 PM
Friday - 7:00 PM
Saturday - 8:30 PM

First Things First
Anchors Aweigh Club
404 Virginia St.
Key West, Florida. 33040

Meeting Times
Sunday - 10:30 AM
Wednesday - 7:00 AM
Thursday - 7:00 AM
Friday - 7:00 AM

Friends Of Bill W.
Anchors Aweigh Club
404 Virginia St
Key West, Florida. 33040

Meeting Times
Sunday - 12:00 PM
Monday - 12:00 PM
Tuesday - 12:00 PM
Wednesday - 12:00 PM
Thursday - 12:00 PM
Friday - 12:00 PM
Saturday - 12:00 PM

Get The Worm
Anchors Aweigh Club
404 Virginia St
Key West, Florida. 33040

Meeting Times
Sunday - 7:00 AM
Monday - 7:00 AM
Tuesday - 7:00 AM
Wednesday - 7:00 AM
Thursday - 7:00 AM
Friday - 7:00 AM
Saturday - 7:00 AM

Girl Power
Anchors Aweigh Club
404 Virginia St
Key West, Florida. 33040

Meeting Times
Tuesday - 8:00 AM

Keep It Simple
Mcc Building
1215 Petronia St
Key West, Florida. 33040

Meeting Times
Sunday - 5:30 PM
Monday - 8:00 PM
Tuesday - 8:00 PM
Thursday - 8:00 PM
Friday - 8:00 PM
Saturday - 8:00 PM

Keep It Simple Group
M.c.c. Building
1215 Petronia St.
Key West, Florida. 33040

Meeting Times
Sunday - 5:30 PM
Monday - 8:00 PM
Tuesday - 8:00 PM
Thursday - 8:00 PM
Friday - 8:00 PM
Saturday - 8:00 PM

Later Alligator Group
Anchors Aweigh Club
404 Virginia St
Key West, Florida. 33040

Meeting Times
Saturday - 2:00 PM

Mens Jail
Monroe County Detention Center

Key West, Florida. 33040

Meeting Times
Monday - 8:00 PM

No Bs Group
Anchors Aweigh Club
404 Virginia St
Key West, Florida. 33040

Meeting Times
Tuesday - 7:00 PM

No Name Group
Anchors Aweigh Club
404 Virginia St
Key West, Florida. 33040

Meeting Times
Sunday - 2:00 PM

Rainbow Group
Monroe County Detention Center

Key West, Florida. 33040

Meeting Times
Sunday - 8:00 PM

Southernmost Group
Anchors Aweigh Club
404 Virginia St
Key West, Florida. 33040

Meeting Times
Sunday - 5:30 PM
Monday - 5:30 PM
Tuesday - 5:30 PM
Wednesday - 5:30 PM
Thursday - 5:30 PM
Friday - 5:30 PM
Saturday - 5:30 PM

Southernmost Group "happy Hour"
Anchors Aweigh Club
404 Virginia St.
Key West, Florida. 33040

Meeting Times
Sunday - 5:30 PM
Monday - 5:30 PM
Tuesday - 5:30 PM
Wednesday - 5:30 PM
Thursday - 5:30 PM
Friday - 5:30 PM
Saturday - 5:30 PM

Southernmost Group "happy Hour" 2
Anchors Aweigh Club
404 Virginia St.
Key West, Florida. 33040

Meeting Times
Sunday - 8:30 PM
Monday - 8:30 PM
Tuesday - 8:30 PM
Wednesday - 8:30 PM
Thursday - 8:30 PM
Friday - 8:30 PM
Saturday - 8:30 PM

Southernmost Group 2
Anchors Aweigh Club
404 Virginia St
Key West, Florida. 33040

Meeting Times
Sunday - 8:30 PM
Monday - 8:30 PM
Tuesday - 8:30 PM
Wednesday - 8:30 PM
Thursday - 8:30 PM
Friday - 8:30 PM
Saturday - 8:30 PM

The Worm Group
Anchors Aweigh Club
Virgina St
Key West, Florida. 33040

Meeting Times
Monday - 7:00 AM
Tuesday - 7:00 AM
Wednesday - 7:00 AM
Thursday - 7:00 AM
Friday - 7:00 AM

Turning Point
St Mary's Church
Truman And Windsor Lane
Key West, Florida. 33040

Meeting Times
Tuesday - 7:00 PM
Thursday - 7:00 PM

Turning Point Group
St Mary's Church
Truman And Windsor Ln
Key West, Florida. 33040

Meeting Times
Tuesday - 7:00 PM
Thursday - 7:00 PM

We Are Not A Glum Lot
Anchors Aweigh Club
404 Virginia St.
Key West, Florida. 33040

Meeting Times
Wednesday - 7:00 PM

Women In Recovery
Anchors Aweigh Club
404 Virginia St.
Key West, Florida. 33040

Meeting Times
Monday - 7:00 PM
Friday - 7:00 PM

Women In Recover
Anchors Aweigh Club
404 Virginia St
Key West, Florida. 33040

Meeting Times
Monday - 7:00 PM

Women In Recovery
Anchors Aweigh Club
404 Virginia St
Key West, Florida. 33040

Meeting Times
Friday - 7:00 PM

Narcotics Anonymous Meetings in Key West, Florida
Anchors Aweigh Club
404 Virginia Street
Key West, FL. 33040
Notes: No Name Group Smoking, Step Working Guide Study Open

Meeting Times
Sunday - 12:00 PM 5:30 PM 8:30 PM
Monday - 12:00 PM 5:30 PM 7:00 PM 8:30 PM
Tuesday - 12:00 PM 5:30 PM 8:30 PM
Wednesday - 12:00 PM 5:30 PM 8:30 PM
Thursday - 12:00 PM 5:30 PM 8:30 PM
Friday - 12:00 PM 5:30 PM 8:30 PM
Saturday - 12:00 PM 5:30 PM 8:30 PM

Gospel Chapel
720 Southard St
Key West, FL. 33040
Notes: We Do Recover Group DiscussionParticipation Closed

Meeting Times
Monday - 6:00 PM
Tuesday - 6:00 PM
Friday - 6:00 PM

Martin Luther King Community Center
300 Catherine Street
Key West, FL. 33040
Notes: In The Trenches Group Basic Text, Non-Smoking Open

Meeting Times
Monday - 7:00 PM
Tuesday - 7:00 PM
Wednesday - 7:00 PM
Thursday - 7:00 PM
Friday - 7:00 PM

Rest Beach
Atlantic Boulevard
Key West, FL. 33040
Notes: Rest Beach Recovery Group Open

Meeting Times
Sunday - 8:00 AM
Monday - 8:00 AM
Tuesday - 8:00 AM
Wednesday - 8:00 AM
Thursday - 8:00 AM
Friday - 8:00 AM
Saturday - 8:00 AM

Unity Church
909 Flagler Avenue
Key West, FL. 33040
Notes: Never Too Late group DiscussionParticipation Open

Meeting Times
Friday - 11:59 PM

Unity Of The Keys
909 Flagler Avenue
Key West, FL. 33040
Notes: Never Too Late group DiscussionParticipation, Candlelight Open

Meeting Times
Saturday - 1:00 PM 11:59 PM