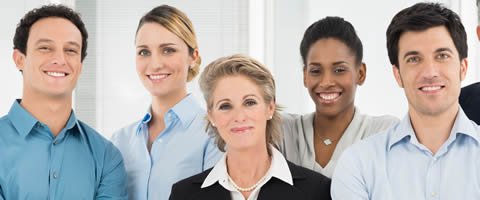 There are many options for drug treatment. We can help you find the right one.
All calls are 100% confidential and completely free of charge.
Alcohol Treatment Hollywood, Florida
When an individual from Hollywood, Florida goes to a Drug Rehab Facility for the treatment of their addiction, they will be able to have access to the encouragement of individuals who have "walked in their shoes" and have also had problems with regards to habitual substance abuse. Having camaraderie in an Alcohol Rehab Facility from other people in the same situation can really help a person to open up so they can begin to address the root issues that are the driving force behind their addiction. The clients in the Hollywood Drug Rehabilitation Program also receive support and guidance from the knowledgeable staff in the facility, 24 hours a day. All these beneficial qualities of a Drug and Alcohol Rehabilitation Facility in Hollywood, FL can go a long way in setting the stage for the recovering individual effectively follow through with their goal of long term recovery.
A Hollywood Drug and Alcohol Rehabilitation Program also allows an individual from Hollywood with a drug problem or an ongoing pattern of continual substance abuse to safely live in a sober surrounding; which acts as a practice ground for experiencing life in a social setting that is free of all drug and alcohol use. An addicted person that has continually abused drugs for an extended period of time may not even remember how to connect with other people without being under the influence. After finishing all the steps of a quality Drug and Alcohol Rehab Program, the individual can continue with his/her life in Hollywood with the ability to live a responsible, productive life, free of addiction.
Questions? Need Help?
Call now to speak with an addiction treatment specialist who can help you find the best rehab program that fits your personal situation.
Residential • Detox • Inpatient • Outpatient • Short Term • Long Term • Low cost • Insurance • Executive • Private
---
(866) 576-8012
Alcoholics Anonymous Meetings in Hollywood, Florida
5-3-zero
4th Dimension Club
4307 Hollywood Blvd
Hollywood, Florida. 33021

Meeting Times
Sunday - 5:30 PM
Monday - 5:30 PM
Tuesday - 5:30 PM
Wednesday - 5:30 PM
Thursday - 5:30 PM
Friday - 5:30 PM
Saturday - 5:30 PM

90 And 90 Group
4th Dimension Club
4307 Hollywood Blvd
Hollywood, Florida. 33021

Meeting Times
Monday - 7:00 PM
Friday - 7:00 PM

Bbfn
4th Dimension Club
4307 Hollywood Blvd
Hollywood, Florida. 33021

Meeting Times
Friday - 8:30 PM

Beachcombers Group
Cleveland House
320 Cleveland Street
Hollywood, Florida. 33019

Meeting Times
Sunday - 11:00 AM

Big Book Group
Cleveland House
320 Cleveland Street
Hollywood, Florida. 33019

Meeting Times
Tuesday - 7:30 PM

Big Book On The Porch
New Life Beginners Group
1625 Hollywood Blvd
Hollywood, Florida. 33020

Meeting Times
Sunday - 6:00 PM

Bikers In Recovery
4th Dimension Club
4307 Hollywood Blvd
Hollywood, Florida. 33021

Meeting Times
Sunday - 8:30 PM
Thursday - 8:30 PM

Candlelight Meditation Group
New Life Beginners Group
1625 Hollywood Blvd
Hollywood, Florida. 33020

Meeting Times
Saturday - 7:00 PM

Chickee Group
Tribal Hq
6300 Stirling Road
Hollywood, Florida. 33024

Meeting Times
Wednesday - 8:30 PM

Chiki Meeting
Trible Head Quorters For Semanole
Stirling Road
Hollywood, Florida. 33019

Meeting Times
Wednesday - 8:30 PM

Crossroads
New Life Beginners Group
1625 Hollywood Blvd
Hollywood, Florida. 33020

Meeting Times
Tuesday - 7:00 PM

E Naples Mon Night Mens Group
St Maximilian Catholic Church
701 N Hiatus Road
Hollywood, Florida. 33026

Meeting Times
Monday - 7:30 PM

Early Risers
Cleveland House
320 Cleveland Street
Hollywood, Florida. 33019

Meeting Times
Sunday - 7:00 AM
Monday - 7:00 AM
Tuesday - 7:00 AM
Wednesday - 7:00 AM
Thursday - 7:00 AM
Friday - 7:00 AM
Saturday - 7:00 AM

Easy Does It
Luther Memorial Lutheran Church
1925 N State Road 7
Hollywood, Florida. 33021

Meeting Times
Sunday - 8:30 PM

Eye Opener
Luther Memorial Lutheran Church
1925 N State Road 7
Hollywood, Florida. 33021

Meeting Times
Monday - 9:30 AM
Tuesday - 9:30 AM
Wednesday - 9:30 AM
Thursday - 9:30 AM
Friday - 9:30 AM

First Things First
4th Dimension Club
4307 Hollywood Blvd
Hollywood, Florida. 33021

Meeting Times
Sunday - 9:00 AM
Monday - 9:00 AM
Tuesday - 9:00 AM
Wednesday - 9:00 AM
Thursday - 9:00 AM
Friday - 9:00 AM
Saturday - 9:00 AM

Free And Easy Group
St Maurice Church
2851 Stirling Road
Hollywood, Florida. 33021

Meeting Times
Saturday - 9:00 AM

Friday Night Beginners
Cleveland House
320 Cleveland Street
Hollywood, Florida. 33019

Meeting Times
Friday - 8:30 PM

Grupo Hallandale
4350 Hallandale Beach Blvd. (2nd Floor)
Hollywood, Florida. 33024

Meeting Times
Sunday - 7:00 PM
Tuesday - 7:00 PM
Thursday - 7:00 PM
Saturday - 7:00 PM

Grupo Hallandale 2
4350 Hallandale Beach Blvd. (2nd Floor)
Hollywood, Florida. 33024

Meeting Times
Sunday - 6:00 PM

Happy Destiny
4th Dimension Club
4307 Hollywood Blvd
Hollywood, Florida. 33021

Meeting Times
Thursday - 7:00 PM

Happy Hour
Stirling Room
7331 Davie Road Ext
Hollywood, Florida. 33024

Meeting Times
Sunday - 5:30 PM
Monday - 5:30 PM
Tuesday - 5:30 PM
Wednesday - 5:30 PM
Thursday - 5:30 PM
Friday - 5:30 PM
Saturday - 5:30 PM

Happy Hour Sobriety
New Life Beginners Group
1625 Hollywood Blvd
Hollywood, Florida. 33020

Meeting Times
Friday - 7:00 PM

Happy Joyous And Free Womens Group
605 S Ocean Drive
Hollywood, Florida. 33019

Meeting Times
Tuesday - 8:00 PM
Thursday - 8:00 PM

Hmg Beginners
4th Dimension Club
4307 Hollywood Blvd
Hollywood, Florida. 33021

Meeting Times
Wednesday - 7:00 PM

Hollywood 12 And 12
4th Dimension Club
4307 Hollywood Blvd
Hollywood, Florida. 33021

Meeting Times
Tuesday - 7:00 PM

Hollywood Friday Night Group
Presbyterian Church
1600 Hollywood Blvd
Hollywood, Florida. 33020

Meeting Times
Friday - 7:30 PM

Hollywood Happy Hour
Saint James In The Hills
3329 Wilson Street
Hollywood, Florida. 33021

Meeting Times
Monday - 5:30 PM
Tuesday - 5:30 PM
Wednesday - 5:30 PM
Thursday - 5:30 PM
Friday - 5:30 PM

Hollywood Mens Group
4th Dimension Club
4307 Hollywood Blvd
Hollywood, Florida. 33021

Meeting Times
Wednesday - 8:30 PM

Joy Of Living Group
Saint James In The Hills
3329 Wilson Street
Hollywood, Florida. 33021

Meeting Times
Tuesday - 7:30 PM

K.i.s.s.
Stirling Room
7331 Davie Road Ext
Hollywood, Florida. 33024

Meeting Times
Sunday - 10:30 PM
Monday - 10:30 PM
Tuesday - 10:30 PM
Wednesday - 10:30 PM
Thursday - 10:30 PM
Friday - 10:30 PM
Saturday - 10:30 PM

Les Migrateurs
4th Dimension Club
4307 Hollywood Blvd
Hollywood, Florida. 33021

Meeting Times
Monday - 10:30 AM

Love And Tolerance Mens Group
Happy Joyous And Free Womens Group
605 S Ocean Drive
Hollywood, Florida. 33019

Meeting Times
Wednesday - 8:00 PM
Friday - 8:00 PM

Lunch Bunch
Stirling Room
7331 Davie Road Ext
Hollywood, Florida. 33024

Meeting Times
Monday - 12:30 PM
Tuesday - 12:30 PM
Wednesday - 12:30 PM
Thursday - 12:30 PM
Friday - 12:30 PM

Meeting In The Park
Point Of Grace Christian Fellowship
3610 Sw 48th Ave
Hollywood, Florida. 33023

Meeting Times
Wednesday - 8:00 PM

Midtown
4th Dimension Club
4307 Hollywood Blvd
Hollywood, Florida. 33021

Meeting Times
Monday - 7:00 AM
Tuesday - 7:00 AM
Wednesday - 7:00 AM
Thursday - 7:00 AM
Friday - 7:00 AM

New Life
Beverly Park Rec Center
63 Ave And Funston Street
Hollywood, Florida. 33023

Meeting Times
Friday - 8:30 PM

New Life Beginners Group
1625 Hollywood Blvd
Hollywood, Florida. 33020

Meeting Times
Thursday - 7:00 PM

No Limits
4th Dimension Club
4307 Hollywood Blvd
Hollywood, Florida. 33021

Meeting Times
Monday - 7:00 PM

Noontime Sobriety
Fouth Dimension Club
4307 Hollywood Blvd
Hollywood, Florida. 33021

Meeting Times
Sunday - 12:00 PM
Monday - 12:00 PM
Tuesday - 12:00 PM
Wednesday - 12:00 PM
Thursday - 12:00 PM
Friday - 12:00 PM
Saturday - 12:00 PM

One Day At A Time
St Bartholomew School Hall
8005 Miramar Parkway
Hollywood, Florida. 33025

Meeting Times
Wednesday - 8:00 PM

Open Door
Faith Christian Church
7676 Davie Road
Hollywood, Florida. 33024

Meeting Times
Friday - 8:30 PM

Options Group (h)
Nw Hollywood
441 N 60th Way
Hollywood, Florida. 33024

Meeting Times
Sunday - 5:30 PM

Pembroke Pines Last Stand
Holy Sacrament Episcopal Church
2801 University Drive
Hollywood, Florida. 33023

Meeting Times
Sunday - 5:30 PM

Pembroke Unity Aa Group
Luther Memorial Lutheran Church
1925 N State Road 7
Hollywood, Florida. 33021

Meeting Times
Monday - 7:30 PM

Pink Cloud
Stirling Room
7331 Davie Road Ext
Hollywood, Florida. 33024

Meeting Times
Sunday - 8:30 PM
Tuesday - 8:30 PM
Wednesday - 8:30 PM
Thursday - 8:30 PM
Friday - 8:30 PM
Saturday - 8:30 PM

Rise And Shine
Stirling Room
7331 Davie Road Ext
Hollywood, Florida. 33024

Meeting Times
Sunday - 9:00 AM
Monday - 9:00 AM
Tuesday - 9:00 AM
Wednesday - 9:00 AM
Thursday - 9:00 AM
Friday - 9:00 AM
Saturday - 9:00 AM

Sisters In Recovery
4th Dimension Club
4307 Hollywood Blvd
Hollywood, Florida. 33021

Meeting Times
Saturday - 7:00 PM

Smell The Coffee
Epworth United Methodist Church
7651 Johnson St
Hollywood, Florida. 33024

Meeting Times
Friday - 7:30 PM

Sober At Noon
4th Dimension Club
4307 Hollywood Blvd
Hollywood, Florida. 33021

Meeting Times
Sunday - 12:00 PM
Monday - 12:00 PM
Tuesday - 12:00 PM
Wednesday - 12:00 PM
Thursday - 12:00 PM
Friday - 12:00 PM
Saturday - 12:00 PM

Sobriety Through The Steps
4th Dimension Club
4307 Hollywood Blvd
Hollywood, Florida. 33021

Meeting Times
Tuesday - 8:30 PM

Solution To Every Problem
Cleveland House
320 Cleveland Street
Hollywood, Florida. 33019

Meeting Times
Wednesday - 7:30 PM

Step By Step
Share Unit
801 Sw Douglas Road
Hollywood, Florida. 33024

Meeting Times
Friday - 8:30 PM

Steps To Freedom
4th Dimension Club
4307 Hollywood Blvd
Hollywood, Florida. 33021

Meeting Times
Saturday - 8:30 PM

Stirling Group
Stirling Room
7331 Davie Road Ext
Hollywood, Florida. 33024

Meeting Times
Saturday - 12:30 PM

Stirling Room
7331 Davie Road Ext
Hollywood, Florida. 33024

Meeting Times
Sunday - 12:30 PM
Monday - 8:30 PM

Sun Morning Pembroke Park Group
Mctyre Park Rec Building
3500 Sw 56 Ave
Hollywood, Florida. 33023

Meeting Times
Sunday - 9:00 AM

Sunlight Of The Spirit
Presbyterian Church
1600 Hollywood Blvd
Hollywood, Florida. 33020

Meeting Times
Saturday - 9:30 AM

Sunrise Meeting
Stirling Room
7331 Davie Road Ext
Hollywood, Florida. 33024

Meeting Times
Friday - 8:30 AM

Surrender Group
Faith Presbyterian Church
Corner Of Taft And 97th Ave
Hollywood, Florida. 33024

Meeting Times
Tuesday - 8:00 PM

Surrender Is Freedom
Luther Memorial Lutheran Church
1925 N State Road 7
Hollywood, Florida. 33021

Meeting Times
Sunday - 7:00 AM
Monday - 7:00 AM
Tuesday - 7:00 AM
Wednesday - 7:00 AM
Thursday - 7:00 AM
Friday - 7:00 AM
Saturday - 7:00 AM

The New Leaf
Faith Christian Church
7676 Davie Road
Hollywood, Florida. 33024

Meeting Times
Wednesday - 5:30 PM

The Options Group
Luther Memorial Lutheran Church
1925 N State Road 7
Hollywood, Florida. 33021

Meeting Times
Sunday - 5:30 PM
Monday - 5:30 PM
Tuesday - 5:30 PM
Wednesday - 5:30 PM
Thursday - 5:30 PM
Friday - 5:30 PM
Saturday - 5:30 PM

The Womens Room
Luther Memorial Lutheran Church
1925 N State Road 7
Hollywood, Florida. 33021

Meeting Times
Thursday - 7:30 PM

Thu Night Mens Big Group
Luther Memorial Lutheran Church
1925 N State Road 7
Hollywood, Florida. 33021

Meeting Times
Wednesday - 7:30 PM

To Stay Alive Sat Night Group
Share Unit
801 Sw Douglas Road
Hollywood, Florida. 33024

Meeting Times
Saturday - 8:00 PM

Traditions
4th Dimension Club
4307 Hollywood Blvd
Hollywood, Florida. 33021

Meeting Times
Monday - 8:30 PM

True Self Group
Hollywood Unity Church
2750 Van Buren Street
Hollywood, Florida. 33020

Meeting Times
Tuesday - 7:30 PM

Ubu
4th Dimension Club
4307 Hollywood Blvd
Hollywood, Florida. 33021

Meeting Times
Sunday - 7:00 PM

Western Oasis Group
Walter Young Center
901 Nw 129 Ave
Hollywood, Florida. 33028

Meeting Times
Wednesday - 7:30 PM

Women Becoming Group
Hollywood Methodist Church
400 North 35th Ave
Hollywood, Florida. 33021

Meeting Times
Thursday - 7:00 PM

Womens Honesty Group
Saint James In The Hills
3329 Wilson Street
Hollywood, Florida. 33021

Meeting Times
Monday - 7:30 PM

You Are Not Alone
1809 Jackson Street
Hollywood, Florida. 33020

Meeting Times
Sunday - 9:00 AM
Monday - 9:00 AM
Tuesday - 9:00 AM
Wednesday - 9:00 AM
Thursday - 9:00 AM
Friday - 9:00 AM
Saturday - 9:00 AM

Narcotics Anonymous Meetings in Hollywood, Florida
Boniface Church
8330 Johnson Street
Hollywood, FL. 33024
Notes: Burning Desire Group Open

Meeting Times
Wednesday - 7:00 PM

David Park Recreation Center
103 North 33rd Court
Hollywood, FL. 33082
Notes: Just for Today Group Step, DiscussionParticipation Open

Meeting Times
Wednesday - 7:30 PM

First Presbyterian Church
1600 Hollywood Boulevard
Hollywood, FL. 33022
Notes: Living Miracles Group Non-Smoking, Speaker, DiscussionParticipation Open

Meeting Times
Saturday - 7:30 PM

First United Methodist Church
1804 Van Buren Street
Hollywood, FL. 33021
Notes: Hollywood Monday Night Group DiscussionParticipation, Non-Smoking Open

Meeting Times
Monday - 7:30 PM

Hollywood Beach
Garfield Street On Hollywood Beach.
Hollywood, FL. 33026
Notes: Tuesday Night Shelter Group Format Varies Open

Meeting Times
Sunday - 8:00 AM
Tuesday - 7:00 AM 8:30 PM
Wednesday - 7:00 AM
Thursday - 7:00 AM
Friday - 7:00 AM
Saturday - 8:00 AM 8:30 PM

Hollywood Hills United Methodist Church
400 North 35th Avenue
Hollywood, FL. 33021
Notes: Sunset Recovery Group Non-Smoking, It Works Study, Basic Text Open

Meeting Times
Wednesday - 7:30 PM

Hollywood Medical Center
3600 Washington Street
Hollywood, FL. 33021
Notes: Free to Choose Group Format Varies Open

Meeting Times
Wednesday - 8:00 PM
Friday - 8:00 PM

Jefferson Park
15th Avenue
Hollywood, FL. 33022
Notes: Welcome Home Group Step, DiscussionParticipation Open

Meeting Times
Thursday - 8:30 PM

Jubilee Ministry
2020 Scott Street
Hollywood, FL. 33020
Notes: Sunset Recovery Group Format Varies Closed

Meeting Times
Sunday - 6:00 PM
Monday - 6:00 PM
Tuesday - 6:00 PM
Wednesday - 6:00 PM
Thursday - 6:00 PM
Friday - 6:00 PM

Memorial Drop-in Center
3400 North 29th Avenue
Hollywood, FL. 33020
Notes: Basic Group DiscussionParticipation Open

Meeting Times
Thursday - 7:00 PM

Saint James In The Hills
3329 Wilson Street
Hollywood, FL. 33021
Notes: Take a Break Group Non-Smoking, DiscussionParticipation Open

Meeting Times
Monday - 12:00 PM
Tuesday - 12:00 PM
Wednesday - 12:00 PM
Thursday - 12:00 PM
Friday - 12:00 PM