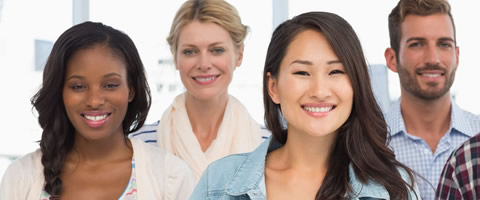 Choosing to attend a drug rehab program is a decision that should not be made alone. Speak with a drug treatment specialist now!
All calls are 100% confidential and completely free of charge.
Drug Treatment Facilities Gainesville, FL.
Drug and Alcohol Rehab Facilities in Gainesville, FL provide a quiet and proper environment for overcoming your addiction. At a Substance Abuse Program in Gainesville, a person that is battling with a drug addiction can become informed about their current condition and begin to learn how to live a sober lifestyle. In Gainesville, FL, each Alcohol Rehab Center may be a little different, but all of them have similar goals; they want to help you establish a long lasting sober life.
After the withdrawal process and detoxification have been completed, the person can continue with all of the other parts of the Drug Rehab Program, which can include individual and group therapy and relapse prevention education. One of the main benefits of inpatient treatment in Gainesville, is that it allows the individual to focus on recovery without any interfenence. The length of stay at a Drug and Alcohol Rehabilitation Facility can vary anywhere from six weeks to six months, or sometimes longer if the treatment is fixing a long term drug addiction where relapses have taken place.
Questions? Need Help?
Call now to speak with an addiction treatment specialist who can help you find the best rehab program that fits your personal situation.
Residential • Detox • Inpatient • Outpatient • Short Term • Long Term • Low cost • Insurance • Executive • Private
---
(866) 576-8012
Alcoholics Anonymous Meetings in Gainesville, FL.
10th & 11th Step Meeting
First Christian Church
3411 Nw 83rd Street
Gainesville, Florida. 32606

Meeting Times
Saturday - 9:00 AM

4th Dimension
Spirit Of Truth Church
2251 Nw 41st Street
Gainesville, Florida. 32605

Meeting Times
Sunday - 6:00 PM

A Vision For You Beginners
Shands At Vista - Health Park
8900 Nw 39th Avenue
Gainesville, Florida. 32606

Meeting Times
Saturday - 7:30 PM

Afternoon Reflections
Triangle Club
1005 Se 4th Avenue
Gainesville, Florida. 32601

Meeting Times
Sunday - 5:30 PM
Monday - 3:30 PM
Saturday - 5:30 PM

All Inclusive Solutions
Harvest Christian Church
4820 Nw 34th St.
Gainesville, Florida. 32605

Meeting Times
Friday - 8:00 PM

Beginner's Mind
Presbyterian Church
Sw 3 Rd St
Gainesville, Florida. 32601

Meeting Times
Wednesday - 8:00 PM

Beginners Meditation Mtg
2002 Nw 13th Street
Gainesville, Florida. 32609

Meeting Times
Saturday - 7:50 AM

Beginners Meeting
Salvation Army
639 E University Avenue
Gainesville, Florida. 32601

Meeting Times
Tuesday - 7:00 PM

Beginners Mind
First Presbyterian Church
300 Sw 2nd Avenue
Gainesville, Florida. 32601

Meeting Times
Wednesday - 8:00 PM

Big Book Step Meeting
Beginner's Meditation Mtg
2002 Nw 13th Street
Gainesville, Florida. 32609

Meeting Times
Wednesday - 7:00 PM

By The Book
University Lutheran Church
University Ave
Gainesville, Florida. 32601

Meeting Times
Monday - 8:00 PM

Design For Living Beginners
Shands At Vista - Health Park
8900 Nw 39th Avenue
Gainesville, Florida. 32606

Meeting Times
Wednesday - 7:30 PM

Downtown Group
Triangle Club
1005 Se 4th Avenue
Gainesville, Florida. 32601

Meeting Times
Sunday - 8:30 PM
Monday - 8:30 PM
Tuesday - 8:30 PM
Wednesday - 8:30 PM
Thursday - 8:30 PM
Friday - 8:30 PM
Saturday - 8:30 PM

Eye Opener
Triangle Club
1005 Se 4th Avenue
Gainesville, Florida. 32601

Meeting Times
Sunday - 8:00 AM
Monday - 7:00 AM
Tuesday - 7:00 AM
Wednesday - 7:00 AM
Thursday - 7:00 AM
Friday - 7:00 AM
Saturday - 7:00 AM

Free To Be (gay, Lesbian, And Straight Welcome)
Alachua County Housing Authority
703 Ne 1st Street
Gainesville, Florida. 32601

Meeting Times
Sunday - 7:30 PM
Friday - 7:30 PM

Gratitude Group
Triangle Club
1005 Se 4th Avenue
Gainesville, Florida. 32601

Meeting Times
Monday - 5:30 PM
Tuesday - 5:30 PM
Wednesday - 5:30 PM
Thursday - 5:30 PM
Friday - 5:30 PM

Kanapaha Step Study Group
Kanapaha Presbyterian Church
6221 Sw 75th Terrace
Gainesville, Florida. 32608

Meeting Times
Wednesday - 7:30 PM

Living Sober
Triangle Club
1005 Se 4th Avenue
Gainesville, Florida. 32601

Meeting Times
Sunday - 9:15 AM

Monday Mens Meeting
University Lutheran Church
1826 W University Avenue
Gainesville, Florida. 32603

Meeting Times
Monday - 6:30 PM

New Freedom
Westminster Presbyterian Church
1521 Nw 34th Street
Gainesville, Florida. 32605

Meeting Times
Monday - 12:15 PM
Tuesday - 12:15 PM
Wednesday - 12:15 PM
Thursday - 12:15 PM
Friday - 12:15 PM

New Life - Joy Of Living
Triangle Club
1005 Se 4th Avenue
Gainesville, Florida. 32601

Meeting Times
Sunday - 10:30 AM
Saturday - 12:30 PM

New Life - Lunch Bunch
Triangle Club
1005 Se 4th Avenue
Gainesville, Florida. 32601

Meeting Times
Monday - 12:30 PM
Tuesday - 12:30 PM
Wednesday - 12:30 PM
Thursday - 12:30 PM
Friday - 12:30 PM

Otlb Beginners
Parkview Baptist Church
3403 Nw 13th Street
Gainesville, Florida. 32609

Meeting Times
Tuesday - 12:00 PM
Thursday - 12:00 PM

Our Stories
Westminster Presbyterian Church
1521 Nw 34th Street
Gainesville, Florida. 32605

Meeting Times
Friday - 9:00 PM

Out To Lunch Bunch
Parkview Baptist Church
3403 Nw 13th Street
Gainesville, Florida. 32609

Meeting Times
Monday - 12:00 PM
Tuesday - 12:00 PM
Wednesday - 12:00 PM
Thursday - 12:00 PM
Friday - 12:00 PM

Promises
University Lutheran Church
University Ave
Gainesville, Florida. 32601

Meeting Times
Saturday - 7:00 PM

Promises Beginners
University Lutheran Church
1826 W University Avenue
Gainesville, Florida. 32603

Meeting Times
Saturday - 7:00 PM

Promises Speaker Meeting
University Lutheran Church
1826 W University Avenue
Gainesville, Florida. 32603

Meeting Times
Saturday - 8:00 PM

Promises Tuesday
119 N Main Street
Gainesville, Florida. 32601

Meeting Times
Tuesday - 7:30 PM

Road To Recovery
Wisteria House
1303 Nw 6th Street
Gainesville, Florida. 32601

Meeting Times
Wednesday - 8:00 PM
Thursday - 8:00 PM

Solutions
Highlands Presbyterian Church -
1001 Ne 16th Avenue
Gainesville, Florida. 32601

Meeting Times
Friday - 7:00 PM

Step By Step Beginners
Shands At Vista - Health Park
8900 Nw 39th Avenue
Gainesville, Florida. 32606

Meeting Times
Sunday - 7:00 PM

Student Group
Campus Church Of Christ
2720 Sw 2nd Avenue
Gainesville, Florida. 32607

Meeting Times
Tuesday - 8:00 PM
Thursday - 8:00 PM

Tell It Like It Is Mens Group
Triangle Club
1005 Se 4th Avenue
Gainesville, Florida. 32601

Meeting Times
Wednesday - 5:30 PM
Saturday - 5:30 PM

The Geezers Mens Meeting
Beginner's Meditation Mtg
2002 Nw 13th Street
Gainesville, Florida. 32609

Meeting Times
Thursday - 6:15 PM

The Loft
First Christian Church
3411 Nw 83rd Street
Gainesville, Florida. 32606

Meeting Times
Monday - 5:30 PM

The Way Home
Unity Church
8801 Nw 39th Avenue
Gainesville, Florida. 32606

Meeting Times
Thursday - 5:30 PM

Tuesday Big Book Study
Parkview Baptist Church
3403 Nw 13th Street
Gainesville, Florida. 32609

Meeting Times
Tuesday - 6:30 PM

Tuesday Night Step Study
Gethsemane Lutheran Church
4011 Nw 34th Street
Gainesville, Florida. 32605

Meeting Times
Tuesday - 7:00 PM 8:00 PM

Unity
Triangle Club
1005 Se 4th Avenue
Gainesville, Florida. 32601

Meeting Times
Sunday - 7:00 PM
Monday - 7:00 PM
Tuesday - 7:00 PM
Wednesday - 7:00 PM
Thursday - 7:00 PM
Friday - 7:00 PM
Saturday - 7:00 PM

Wholesale Miracle
Parkview Baptist Church
3403 Nw 13th Street
Gainesville, Florida. 32609

Meeting Times
Saturday - 6:00 PM

Womens Discussion
Spirit Of Truth Church
2251 Nw 41st Street
Gainesville, Florida. 32605

Meeting Times
Thursday - 7:00 PM

Womens Serenity Seekers
Spirit Of Truth Church
2251 Nw 41st Street
Gainesville, Florida. 32605

Meeting Times
Wednesday - 7:30 PM

Womens Step Study
Church Of The Nazarene
5050 Nw 23rd Avenue
Gainesville, Florida. 32606

Meeting Times
Thursday - 10:00 AM

Narcotics Anonymous Meetings in Gainesville, Florida
Corner Drugstore
1300 Northwest 6Th Street
Gainesville, FL. 32601
Notes: Give Yourself a Break Group Step Open

Meeting Times
Monday - 12:15 PM
Tuesday - 12:15 PM
Wednesday - 12:15 PM
Thursday - 12:15 PM
Friday - 12:15 PM

Highlands Presbyterian Church
1001 Northeast 16th Avenue
Gainesville, FL. 32601
Notes: Gainesville Clean Group Non-Smoking, Step Open

Meeting Times
Wednesday - 7:30 PM
Thursday - 7:00 PM

Hillel Foundation
2020 West University Avenue
Gainesville, FL. 32603
Notes: Gainesville Clean Group DiscussionParticipation, Just For Today Study, Non-Smoking Open

Meeting Times
Sunday - 10:00 AM 6:30 PM

Holy Faith Catholic Church
747 Northwest 43rd Street
Gainesville, FL. 32605
Notes: Keep It Simply Spiritual Group Literature Study Open

Meeting Times
Monday - 5:30 PM
Friday - 6:30 PM
Saturday - 2:00 PM

Sid Martin Bridge House
4400 Southwest 13Th Street
Gainesville, FL. 32608
Notes: Message of Recovery Group BeginnerNewcomer Open

Meeting Times
Monday - 8:00 PM

The Flower Shop
Corner Of Northeast 2nd Avenue & Main Street
Gainesville, FL. 32601
Notes: Haven of Hope Group DiscussionParticipation Open

Meeting Times
Friday - 8:30 PM
Saturday - 12:00 AM

Triangle Club
1005 South East Fourth Avenue
Gainesville, FL. 32601
Notes: Turn Around Group Non-Smoking, DiscussionParticipation Open

Meeting Times
Saturday - 10:30 AM

United Church Of Gainesville
1624 Northwest 5th Avenue
Gainesville, FL. 32603
Notes: Freedom of Choice Group Non-Smoking, Step Open

Meeting Times
Tuesday - 8:00 PM
Thursday - 8:00 PM

Westminster Presbyterian Church
1521 NW 34th Street
Gainesville, FL. 32607
Notes: Message of Recovery Group Speaker Open

Meeting Times
Saturday - 8:00 PM

Wisteria House
1303 Northwest 6th Street
Gainesville, FL. 32601
Notes: Life Savers Group DiscussionParticipation Open

Meeting Times
Thursday - 7:30 PM