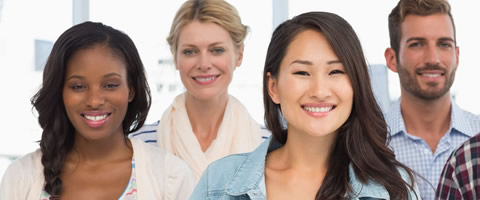 Choosing to attend a drug rehab program is a decision that should not be made alone. Speak with a drug treatment specialist now!
All calls are 100% confidential and completely free of charge.
Alcohol Treatment Facilities Fort Lauderdale, FL.
Drug and Alcohol Rehabs in Fort Lauderdale, FL provide a safe and quiet setting for handling your addiction. At an Alcohol Rehab Facility in Fort Lauderdale, a person that is battling with a drug addiction can become educated about their current condition and begin to learn how to live a drug free life. In Fort Lauderdale, FL, each Drug and Alcohol Rehab Center may be a little different, but all of them are similarly motivated; they want to help you establish a long lasting sober life.
After the withdrawal process and detoxification have been completed, the individual can continue with all of the other parts of the Drug and Alcohol Rehab Program, which can include individual and group therapy and relapse prevention skills. One of the primary benefits of long term inpatient treatment in Fort Lauderdale, is that it allows the individual to focus on sobriety without any interfenence. The length of stay at a Drug Treatment Center can vary anywhere from six weeks to six months, or sometimes longer if the treatment is fixing a long term drug addiction where relapses have happened.
Questions? Need Help?
Call now to speak with an addiction treatment specialist who can help you find the best rehab program that fits your personal situation.
Residential • Detox • Inpatient • Outpatient • Short Term • Long Term • Low cost • Insurance • Executive • Private
---
(866) 576-8012
Alcoholics Anonymous Meetings in Fort Lauderdale, FL.
10pm (est) Aa Meeting Itr Chat
In The Rooms
Community Chat
Fort Lauderdale, Florida. 33301

Meeting Times
Friday - 10:00 PM

11th Step Meditation
Golds Gym
4525 N Pine Island Road
Fort Lauderdale, Florida. 33351

Meeting Times
Sunday - 7:20 PM

12 And 12 Study Group
West Broward Club
1489 S University Drive
Fort Lauderdale, Florida. 33324

Meeting Times
Monday - 8:30 PM

6th Step Recovery
1180 Sw 26th Ave
Fort Lauderdale, Florida. 33312

Meeting Times
Sunday - 7:30 PM

Aa In The Afternoon
West Broward Club
1489 S University Drive
Fort Lauderdale, Florida. 33324

Meeting Times
Monday - 3:30 PM
Tuesday - 3:30 PM
Wednesday - 3:30 PM
Thursday - 3:30 PM
Friday - 3:30 PM

Audio Big Book Group
West Broward Club
1489 S University Drive
Fort Lauderdale, Florida. 33324

Meeting Times
Wednesday - 8:30 PM

Bayview Beginners
St John The Baptist
4594 Bayview Drive
Fort Lauderdale, Florida. 33308

Meeting Times
Monday - 7:00 PM

Beginners Meeting
Lambada South Club
1231 E Las Olas Blvd
Fort Lauderdale, Florida. 33301

Meeting Times
Friday - 5:45 PM

Big Book At Six
St Francis
1030 Ne 13 Ave
Fort Lauderdale, Florida. 33304

Meeting Times
Tuesday - 6:00 PM

Big Book Study
West Broward Club
1489 S University Drive
Fort Lauderdale, Florida. 33324

Meeting Times
Tuesday - 7:00 PM

Bonaventure/ Weston Big Book Workshop
St Bonventure Church
1301 Sw 136 Ave
Fort Lauderdale, Florida. 33325

Meeting Times
Monday - 8:00 PM

Breakfast On The Beach
Lauderdale's South Beach Park

Fort Lauderdale, Florida. 33301

Meeting Times
Sunday - 9:00 AM

Broward Mens Group
12 Step House
205 Sw 23 Street
Fort Lauderdale, Florida. 33315

Meeting Times
Wednesday - 8:30 PM

By Any Means
Delevoe Park
2520 Nw 6th Street
Fort Lauderdale, Florida. 33311

Meeting Times
Monday - 7:00 PM

Candelight
12 Step House
205 Sw 23 Street
Fort Lauderdale, Florida. 33315

Meeting Times
Thursday - 7:00 PM

Circles Of Unity
St Anthony's
901 Ne 2nd Street
Fort Lauderdale, Florida. 33301

Meeting Times
Wednesday - 7:00 PM

Come As You Are
Lambada South Club
1231 E Las Olas Blvd
Fort Lauderdale, Florida. 33301

Meeting Times
Monday - 7:00 PM
Thursday - 7:00 PM

Conscious Contact
West Broward Club
1489 S University Drive
Fort Lauderdale, Florida. 33324

Meeting Times
Wednesday - 7:00 PM
Thursday - 7:00 PM

Conscious Contact=
West Broward Club
1489 S University Drive
Fort Lauderdale, Florida. 33324

Meeting Times
Sunday - 7:00 PM

Couples In Recovery
Florida Medical Center
5000 W Oakland Park Blvd
Fort Lauderdale, Florida. 33313

Meeting Times
Friday - 8:00 PM

Daily Reflections
25 Nw 7th Ave
Fort Lauderdale, Florida. 33311

Meeting Times
Tuesday - 7:00 PM

Davie Group
St Davids Catholic Church
3900 S University Dr
Fort Lauderdale, Florida. 33328

Meeting Times
Tuesday - 8:00 PM

Depression And The Alcoholic
West Broward Club
1489 S University Drive
Fort Lauderdale, Florida. 33324

Meeting Times
Saturday - 11:00 AM

Discussion Tables
West Broward Club
1489 S University Drive
Fort Lauderdale, Florida. 33324

Meeting Times
Thursday - 7:00 PM
Friday - 7:00 PM

Downtown Dry Dock Group
Second Presbyterian Church
1400 N Federal Highway
Fort Lauderdale, Florida. 33304

Meeting Times
Monday - 5:30 PM
Tuesday - 5:30 PM
Wednesday - 5:30 PM
Thursday - 5:30 PM
Friday - 5:30 PM

Downtown Drydock
The Sanctuary
1400 N. Federal Highway
Fort Lauderdale, Florida. 33304

Meeting Times
Monday - 5:30 PM

Each Day A New Beginning
Gay And Lesbian Community Center
2040 N Dixie Highway
Fort Lauderdale, Florida. 33305

Meeting Times
Sunday - 9:00 AM
Monday - 9:00 AM
Tuesday - 9:00 AM
Wednesday - 9:00 AM
Thursday - 9:00 AM
Friday - 9:00 AM
Saturday - 9:00 AM

Early Risers
West Broward Club
1489 S University Drive
Fort Lauderdale, Florida. 33324

Meeting Times
Sunday - 7:00 AM
Monday - 7:00 AM
Tuesday - 7:00 AM
Wednesday - 7:00 AM
Thursday - 7:00 AM
Friday - 7:00 AM
Saturday - 7:00 AM

Early Risers Group
St Bernards Parish Center
8279 Sunset Strip
Fort Lauderdale, Florida. 33322

Meeting Times
Sunday - 9:00 AM

Easier Softer Way
All Saints Episcopal Church
331 Tarpon Drive
Fort Lauderdale, Florida. 33301

Meeting Times
Monday - 8:00 AM
Tuesday - 8:00 AM
Thursday - 8:00 AM

Eleventh Step Group
12 Step House
205 Sw 23 Street
Fort Lauderdale, Florida. 33315

Meeting Times
Thursday - 8:30 PM

Express Group
Christ Lutheran Church Social Hall
1955 E Oakland Park Blvd
Fort Lauderdale, Florida. 33306

Meeting Times
Thursday - 8:30 PM

Foundations Step Study Group
Foundations
999 W Prospect Road
Fort Lauderdale, Florida. 33309

Meeting Times
Friday - 8:30 PM

Free Thinkers
Unitarian Universalist Church
3970 Nw 21 Ave
Fort Lauderdale, Florida. 33309

Meeting Times
Thursday - 7:30 PM

Free To Be Group
Second Presbyterian Church
1400 N Federal Highway
Fort Lauderdale, Florida. 33304

Meeting Times
Monday - 3:30 PM
Tuesday - 3:30 PM
Wednesday - 3:30 PM
Thursday - 3:30 PM
Friday - 3:30 PM
Saturday - 3:30 PM

Fri Night Intowners Group
St Francis Mission
208 Se 8th Street
Fort Lauderdale, Florida. 33316

Meeting Times
Friday - 7:00 PM

Friday Night Double Speaker
West Broward Club
1489 S University Drive
Fort Lauderdale, Florida. 33324

Meeting Times
Friday - 8:30 PM

Friends Of Pat C
12 Step House
205 Sw 23 Street
Fort Lauderdale, Florida. 33315

Meeting Times
Wednesday - 6:15 PM

Ft Lauderdale Beginners
Peer Center
4545 Nw 9th Ave
Fort Lauderdale, Florida. 33309

Meeting Times
Wednesday - 7:30 PM

Ft Lauderdale Higher Power
12 Step House
205 Sw 23 Street
Fort Lauderdale, Florida. 33315

Meeting Times
Wednesday - 8:45 PM

Ft Lauderdale Mens Group
St Marks Episcopal Church
1750 E Oakland Park Blvd
Fort Lauderdale, Florida. 33334

Meeting Times
Wednesday - 6:30 PM

Get A Life
12 Step House
205 Sw 23 Street
Fort Lauderdale, Florida. 33315

Meeting Times
Sunday - 3:00 PM

Get A Life Big Book Study
Twelve Step House
205 Sw 23rd Street
Fort Lauderdale, Florida. 33315

Meeting Times
Sunday - 3:00 PM

God & The 12 Steps
Twelve Step House
205 Sw 23rd St
Fort Lauderdale, Florida. 33315

Meeting Times
Friday - 7:00 PM

Gratitud En Sobriedad
5110 South S.r.7 (441)
Fort Lauderdale, Florida. 33315

Meeting Times
Sunday - 8:30 PM
Monday - 8:30 PM
Tuesday - 8:30 PM
Wednesday - 8:30 PM
Thursday - 8:30 PM
Friday - 8:30 PM
Saturday - 8:30 PM

Hallandale West Hollywood Group
West Broward Club
1489 S University Drive
Fort Lauderdale, Florida. 33324

Meeting Times
Saturday - 8:30 PM

Halt
12 Step House
205 Sw 23 Street
Fort Lauderdale, Florida. 33315

Meeting Times
Monday - 5:30 PM
Wednesday - 5:30 PM
Thursday - 5:30 PM
Friday - 5:30 PM

Happiness Is Group
West Broward Club
1489 S University Drive
Fort Lauderdale, Florida. 33324

Meeting Times
Sunday - 11:00 AM

Happy Hour Group
Lambada South Club
1231 E Las Olas Blvd
Fort Lauderdale, Florida. 33301

Meeting Times
Sunday - 5:45 PM
Monday - 5:45 PM
Tuesday - 5:45 PM
Wednesday - 5:45 PM
Thursday - 5:45 PM
Friday - 5:45 PM

Here And Now
Promenade Plaza
4510 N University Drive And 44th Street
Fort Lauderdale, Florida. 33351

Meeting Times
Sunday - 5:30 PM
Monday - 5:30 PM
Tuesday - 5:30 PM
Wednesday - 5:30 PM
Thursday - 5:30 PM
Friday - 5:30 PM
Saturday - 2:30 PM 8:00 AM

Here And Now 2
Promenade Plaza
4510 N University Drive And 44th Street
Fort Lauderdale, Florida. 33351

Meeting Times
Sunday - 7:00 PM
Monday - 7:00 PM
Tuesday - 7:00 PM
Wednesday - 7:00 PM
Thursday - 7:00 PM
Friday - 7:00 PM

Here And Now 3
Promenade Plaza
4510 N University Drive And 44th Street
Fort Lauderdale, Florida. 33351

Meeting Times
Sunday - 8:30 PM
Monday - 8:30 PM
Tuesday - 8:30 PM
Wednesday - 8:30 PM
Thursday - 8:30 PM
Friday - 8:30 PM

Here And Now 4
Promenade Plaza
4510 N University Drive And 44th Street
Fort Lauderdale, Florida. 33351

Meeting Times
Sunday - 12:00 PM
Saturday - 12:00 PM

Higher Power Group
12 Step House
205 Sw 23 Street
Fort Lauderdale, Florida. 33315

Meeting Times
Friday - 8:30 PM

Hispanos Unidad
West Broward Club
1489 S University Drive
Fort Lauderdale, Florida. 33324

Meeting Times
Tuesday - 7:00 PM

House Of Hope
908 Sw 1st Street
Fort Lauderdale, Florida. 33312

Meeting Times
Monday - 8:30 PM
Thursday - 8:30 PM

Imperial Point Beginners Group
Imperial Point Hospital
6401 N Federal Highway
Fort Lauderdale, Florida. 33308

Meeting Times
Friday - 7:00 PM

Imperial Point Sunday Group
Imperial Point Hospital
6401 N Federal Highway
Fort Lauderdale, Florida. 33308

Meeting Times
Sunday - 8:30 PM

In Print Group
4525 Pine Island Road
Fort Lauderdale, Florida. 33351

Meeting Times
Thursday - 7:00 PM

In The Solution
Lambada South Club
1231 E Las Olas Blvd
Fort Lauderdale, Florida. 33301

Meeting Times
Friday - 8:30 PM

Islanders Group
First Presbyterian Church
451 Tarpon Drive
Fort Lauderdale, Florida. 33301

Meeting Times
Monday - 7:30 PM

Joy Of Sobriety Group
Center For Spiritual Living
1550 Ne 26 Street
Fort Lauderdale, Florida. 33305

Meeting Times
Tuesday - 8:30 PM

Just For Today
St Clement's School
2975 Sw 23rd Street
Fort Lauderdale, Florida. 33311

Meeting Times
Monday - 7:30 PM

Keep It Simple
West Broward Club
1489 S University Drive
Fort Lauderdale, Florida. 33324

Meeting Times
Sunday - 8:30 PM

Keeping The Faith
Foundations
999 W Prospect Road
Fort Lauderdale, Florida. 33309

Meeting Times
Sunday - 7:30 PM

Ladies Night
Second Presbyterian Church
1400 N Federal Highway
Fort Lauderdale, Florida. 33304

Meeting Times
Wednesday - 8:00 PM

Late Night By Candlelight
Lambada South Club
1231 E Las Olas Blvd
Fort Lauderdale, Florida. 33301

Meeting Times
Saturday - 11:00 PM

Lauderdale 12 Step
12 Step House
205 Sw 23 Street
Fort Lauderdale, Florida. 33315

Meeting Times
Tuesday - 8:30 PM

Lauderdale By The Sea
Community Church
4433 Bougainvilla Drive
Fort Lauderdale, Florida. 33308

Meeting Times
Saturday - 8:30 PM

Lauderdale Womens Group
12 Step House
205 Sw 23 Street
Fort Lauderdale, Florida. 33315

Meeting Times
Thursday - 1:00 PM

Lets Do Lunch Bunch
Lambada South Club
1231 E Las Olas Blvd
Fort Lauderdale, Florida. 33301

Meeting Times
Sunday - 12:15 PM
Monday - 12:15 PM
Tuesday - 12:15 PM
Wednesday - 12:15 PM
Thursday - 12:15 PM
Friday - 12:15 PM
Saturday - 12:15 PM

Lets Study The Book
Community Church
4433 Bougainvilla Drive
Fort Lauderdale, Florida. 33308

Meeting Times
Wednesday - 8:00 PM

Live And Learn Mens Book Study
Plantation United Methodist Church
1001 Nw 70th Ave
Fort Lauderdale, Florida. 33313

Meeting Times
Monday - 8:00 PM

Live Laugh Love
West Broward Club
1489 S University Drive
Fort Lauderdale, Florida. 33324

Meeting Times
Wednesday - 7:00 PM

Living Proof Group
St Anthony's
901 Ne 2nd Street
Fort Lauderdale, Florida. 33301

Meeting Times
Thursday - 12:00 PM

Living Traditions
12 Step House
205 Sw 23 Street
Fort Lauderdale, Florida. 33315

Meeting Times
Thursday - 5:30 PM

Living Young And Sober
12 Step House
Fort Lauderdale
Fort Lauderdale, Florida. 33301

Meeting Times
Thursday - 7:30 PM

Lunch Bunch
West Broward Club
1489 S University Drive
Fort Lauderdale, Florida. 33324

Meeting Times
Monday - 12:30 PM
Tuesday - 12:30 PM
Wednesday - 12:30 PM
Thursday - 12:30 PM
Friday - 12:30 PM

Meditation Meeting
St Francis Mission
208 Se 8th Street
Fort Lauderdale, Florida. 33316

Meeting Times
Sunday - 6:00 PM

Melrose Park
St Sebastian Church
2000 Se 25th Ave
Fort Lauderdale, Florida. 33316

Meeting Times
Monday - 7:30 PM

Mens Beginners
West Broward Club
1489 S University Drive
Fort Lauderdale, Florida. 33324

Meeting Times
Tuesday - 5:30 PM

Mens Independence Group
Atlantic Shores Hospital
4545 N Federal Highway
Fort Lauderdale, Florida. 33308

Meeting Times
Sunday - 9:00 AM

Mon Morning Out West
Temple Dor Dorim
2360 Glades Circle
Fort Lauderdale, Florida. 33327

Meeting Times
Monday - 8:00 AM

Morning After
West Broward Club
1489 South University Drive
Fort Lauderdale, Florida. 33324

Meeting Times
Monday - 8:00 AM

Morning Women
West Broward Club
1489 S University Drive
Fort Lauderdale, Florida. 33324

Meeting Times
Monday - 11:00 AM

Mountain Group
Holy Cross Hospital
4725 N Federal Highway
Fort Lauderdale, Florida. 33308

Meeting Times
Sunday - 10:00 AM

Nautical Group
St Anthony's
901 Ne 2nd Street
Fort Lauderdale, Florida. 33301

Meeting Times
Wednesday - 12:00 PM

New Way Of Life
High Point Treatment Cetner
5960 Sw 106 Ave
Fort Lauderdale, Florida. 33328

Meeting Times
Monday - 8:30 PM
Thursday - 8:30 PM

Night Down Towners
12 Step House
205 Sw 23 Street
Fort Lauderdale, Florida. 33315

Meeting Times
Friday - 7:00 PM

Ninth Chapter Group
Our Savior Lutheran Church
8001 Nw 5th Street
Fort Lauderdale, Florida. 33324

Meeting Times
Saturday - 8:00 PM

No Name Group
Lambada South Club
1231 E Las Olas Blvd
Fort Lauderdale, Florida. 33301

Meeting Times
Sunday - 6:30 PM

Nooners Group
12 Step House
205 Sw 23 Street
Fort Lauderdale, Florida. 33315

Meeting Times
Monday - 12:00 PM
Tuesday - 12:00 PM
Wednesday - 12:00 PM

North Beach Group
St Marks Episcopal Church
1750 E Oakland Park Blvd
Fort Lauderdale, Florida. 33334

Meeting Times
Monday - 7:30 PM

Northwest Sobriety
Delevoe Park
2520 Nw 6th Street
Fort Lauderdale, Florida. 33311

Meeting Times
Friday - 7:00 PM

Now Group
West Broward Club
1489 S University Drive
Fort Lauderdale, Florida. 33324

Meeting Times
Monday - 7:00 PM

Oldtimers Speakers
12 Step House
205 Sw 23 Street
Fort Lauderdale, Florida. 33315

Meeting Times
Saturday - 8:30 PM

Open Arms Group
Mount Olive Baptist Church
401 Nw 9th Ave
Fort Lauderdale, Florida. 33311

Meeting Times
Thursday - 7:30 PM

Plantation Happy Hour Group
West Broward Club
1489 S University Drive
Fort Lauderdale, Florida. 33324

Meeting Times
Sunday - 5:30 PM
Monday - 5:30 PM
Tuesday - 5:30 PM
Wednesday - 5:30 PM
Thursday - 5:30 PM
Friday - 5:30 PM
Saturday - 5:30 PM

Positive Place
Gold Coat Building
2700 W Oakland Park Blvd
Fort Lauderdale, Florida. 33322

Meeting Times
Tuesday - 12:00 PM

Positive Thinking
West Broward Club
1489 S University Drive
Fort Lauderdale, Florida. 33324

Meeting Times
Saturday - 1:00 PM

Poz-sitively Sober
Lambada South Club
1231 E Las Olas Blvd
Fort Lauderdale, Florida. 33301

Meeting Times
Sunday - 7:00 PM

Primary Purpose
Lambada South Club
1231 E Las Olas Blvd
Fort Lauderdale, Florida. 33301

Meeting Times
Wednesday - 8:30 PM

Primary Purpose Big Book Study Group
West Broward Club
1489 S University Drive
Fort Lauderdale, Florida. 33324

Meeting Times
Wednesday - 8:30 PM

Relapse Prevention
West Broward Club
1489 S University Drive
Fort Lauderdale, Florida. 33324

Meeting Times
Tuesday - 8:30 PM

Road To Recovery
St Benedicts Episcopal Church
7801 Nw 5th Street
Fort Lauderdale, Florida. 33324

Meeting Times
Monday - 7:00 PM

Sat Downtown Grop
City Hall
100 N Andrews Ave
Fort Lauderdale, Florida. 33301

Meeting Times
Saturday - 8:30 PM

Sat Night Anniversary
Lambada South Club
1231 E Las Olas Blvd
Fort Lauderdale, Florida. 33301

Meeting Times
Saturday - 8:30 PM

Sat Night Beginners
Lambada South Club
1231 E Las Olas Blvd
Fort Lauderdale, Florida. 33301

Meeting Times
Saturday - 7:00 PM

Search For Serenity
Synagogue Etz Chaim
1881 Ne 26th Street
Fort Lauderdale, Florida. 33305

Meeting Times
Thursday - 8:00 PM

Second Chance Group
Fort Lauderdale Hospital
1601 E Los Olas Blvd
Fort Lauderdale, Florida. 33301

Meeting Times
Friday - 8:30 PM

Seeking Serenity
St Anthony's
901 Ne 2nd Street
Fort Lauderdale, Florida. 33301

Meeting Times
Monday - 12:00 PM

Serenity All Together Gay Group
Metro Community Church
1480 Sw 9th Ave
Fort Lauderdale, Florida. 33315

Meeting Times
Wednesday - 8:30 PM

Serenity Under The Stars
Foundations For Women
1301 Ne 15th Street
Fort Lauderdale, Florida. 33304

Meeting Times
Thursday - 8:30 PM

Sisters In Sobriety
University Pavilion Hospital
7425 N University Drive
Fort Lauderdale, Florida. 33321

Meeting Times
Sunday - 6:30 PM

Sixth Street Community
1409 Nw 6 Street
Fort Lauderdale, Florida. 33311

Meeting Times
Wednesday - 7:30 PM

Sober In The City
Lambada South Club
1231 E Las Olas Blvd
Fort Lauderdale, Florida. 33301

Meeting Times
Saturday - 5:45 PM

Sober Sisters
Lambada South Club
1231 E Las Olas Blvd
Fort Lauderdale, Florida. 33301

Meeting Times
Sunday - 5:00 PM
Wednesday - 7:00 PM

Sobriety First Group
St Francis Mission
208 Se 8th Street
Fort Lauderdale, Florida. 33316

Meeting Times
Wednesday - 8:00 AM

Sobriety On Two
12 Step House
Off Of State Road 84
Fort Lauderdale, Florida. 33326

Meeting Times
Monday - 8:30 PM 10:00 AM

Sover On Broward
Wm Smith Family Nutrition Center
1 Nw 33 Terrace
Fort Lauderdale, Florida. 33311

Meeting Times
Thursday - 5:30 PM

Sover Woman Today
Delevoe Park
2520 Nw 6th Street
Fort Lauderdale, Florida. 33311

Meeting Times
Saturday - 4:30 PM

Sover, Proud And Gay
Gay And Lesbian Community Center
1717 N Andrews Ave
Fort Lauderdale, Florida. 33311

Meeting Times
Friday - 8:30 PM

Spiritual Principles
West Broward Club
1489 S University Drive
Fort Lauderdale, Florida. 33324

Meeting Times
Sunday - 9:30 AM

Spiritual Walk Group
First Christian Church
201 Se 13 Street
Fort Lauderdale, Florida. 33316

Meeting Times
Thursday - 8:30 PM

St Francis Mens Group
St Francis Mission
208 Se 8th Street
Fort Lauderdale, Florida. 33316

Meeting Times
Tuesday - 12:00 PM

St Malachy Catholic Church
6200 N University Drive
Fort Lauderdale, Florida. 33321

Meeting Times
Sunday - 7:00 PM
Monday - 7:00 PM

Staying Sover
St Anthony's
901 Ne 2nd Street
Fort Lauderdale, Florida. 33301

Meeting Times
Friday - 12:00 PM

Stepping Out
12 Step House
205 Sw 23 Street
Fort Lauderdale, Florida. 33315

Meeting Times
Sunday - 7:30 PM

Steps Under The Stars
Foundations
999 W Prospect Road
Fort Lauderdale, Florida. 33309

Meeting Times
Monday - 7:30 PM
Wednesday - 7:30 PM
Friday - 7:00 PM

Study Group
12 Step House
205 Sw 23 Street
Fort Lauderdale, Florida. 33315

Meeting Times
Tuesday - 7:00 PM

Sun Morning Attitude Of Gratitude
St Francis Mission
208 Se 8th Street
Fort Lauderdale, Florida. 33316

Meeting Times
Sunday - 11:00 AM

Sunday Afternoon Aa
West Broward Club
1489 S University Drive
Fort Lauderdale, Florida. 33324

Meeting Times
Sunday - 3:30 PM

Sunday Morning Halt Group
Lambada South Club
1231 E Las Olas Blvd
Fort Lauderdale, Florida. 33301

Meeting Times
Sunday - 10:00 AM

Sunrise Beginners Group
Christ The King Lutheran Church
1577 Sunset Strip
Fort Lauderdale, Florida. 33313

Meeting Times
Tuesday - 7:30 PM

Sunrise Group
Golds Gym
4525 N Pine Island Road
Fort Lauderdale, Florida. 33351

Meeting Times
Monday - 10:00 AM
Tuesday - 10:00 AM
Wednesday - 10:00 AM
Thursday - 10:00 AM
Friday - 10:00 AM
Saturday - 10:00 AM

Sunrise Group 2
Golds Gym
4525 N Pine Island Road
Fort Lauderdale, Florida. 33351

Meeting Times
Sunday - 7:30 PM
Wednesday - 7:30 PM

Sunrise Group 3
Golds Gym
4525 N Pine Island Road
Fort Lauderdale, Florida. 33351

Meeting Times
Sunday - 9:30 AM

Sunrise Group 4
Golds Gym
4525 N Pine Island Road
Fort Lauderdale, Florida. 33351

Meeting Times
Sunday - 11:00 AM

Sunrise Mens Group
West Broward Club
1489 S University Drive
Fort Lauderdale, Florida. 33324

Meeting Times
Thursday - 8:30 PM

Sunshine Group
12 Step House
205 Sw 23 Street
Fort Lauderdale, Florida. 33315

Meeting Times
Sunday - 11:00 AM

Tamarac Group
University Pavilion Hospital
7425 N University Drive
Fort Lauderdale, Florida. 33321

Meeting Times
Tuesday - 7:15 PM
Friday - 7:15 PM

Tgif Group
12 Step House
205 Sw 23 Street
Fort Lauderdale, Florida. 33315

Meeting Times
Friday - 12:00 PM

The 11th Step Group
Twelve Step House
205 Sw 23rd St
Fort Lauderdale, Florida. 33315

Meeting Times
Thursday - 8:30 PM

The 530 At St Francis
St Francis Mission
208 Se 8th Street
Fort Lauderdale, Florida. 33316

Meeting Times
Monday - 5:30 PM
Tuesday - 5:30 PM
Wednesday - 5:30 PM
Thursday - 5:30 PM
Friday - 5:30 PM
Saturday - 5:30 PM

The Meeting Of Hope
Golds Gym
4525 N Pine Island Road
Fort Lauderdale, Florida. 33351

Meeting Times
Saturday - 7:00 PM

The Morning After
West Broward Club
1489 S University Drive
Fort Lauderdale, Florida. 33324

Meeting Times
Sunday - 8:00 AM
Monday - 8:00 AM
Tuesday - 8:00 AM
Wednesday - 8:00 AM
Thursday - 8:00 AM
Friday - 8:00 AM
Saturday - 8:00 AM

The Why And How Of It
Gay And Lesbian Community Center
1717 N Andrews Ave
Fort Lauderdale, Florida. 33311

Meeting Times
Tuesday - 7:00 PM

Thu Easy Does It Group
House Of Hope
908 Sw 1 Street
Fort Lauderdale, Florida. 33312

Meeting Times
Thursday - 7:00 PM

Thu Night Study
Christ The King Lutheran Church
1577 Sunset Strip
Fort Lauderdale, Florida. 33313

Meeting Times
Thursday - 8:00 PM

Thursday Nooners
12 Step House
205 Sw 23 Street
Fort Lauderdale, Florida. 33315

Meeting Times
Thursday - 12:00 PM

Touch Love
St Anthony's Catholic Church
850 Ne 3rd Street
Fort Lauderdale, Florida. 33301

Meeting Times
Friday - 7:30 PM

Touchstones
St Francis Mission
208 Se 8th Street
Fort Lauderdale, Florida. 33316

Meeting Times
Sunday - 8:00 PM

Tue After Work Group
12 Step House
205 Sw 23 Street
Fort Lauderdale, Florida. 33315

Meeting Times
Tuesday - 5:30 PM

Tue Night Step Group
St Benedicts Episcopal Church
7801 Nw 5th Street
Fort Lauderdale, Florida. 33324

Meeting Times
Tuesday - 7:30 PM

United In Purpose
Body Of Christ Church
4033 Ne 7th Ave
Fort Lauderdale, Florida. 33334

Meeting Times
Monday - 5:30 PM
Tuesday - 5:30 PM
Wednesday - 5:30 PM
Thursday - 5:30 PM
Friday - 5:30 PM

University Bb Step Study
Terry Administration Building
3200 S University Dr
Fort Lauderdale, Florida. 33328

Meeting Times
Wednesday - 8:00 PM

Victor E Group
First Lutheran Church
441 Ne 3 Ave
Fort Lauderdale, Florida. 33301

Meeting Times
Monday - 8:30 AM
Tuesday - 8:30 AM
Wednesday - 8:30 AM
Thursday - 8:30 AM
Friday - 8:30 AM
Saturday - 8:30 AM

Wed Los Olas
St Anthony's
820 Ne 2nd Street
Fort Lauderdale, Florida. 33301

Meeting Times
Wednesday - 7:30 PM

Week In Review
Lambada South Club
1231 E Las Olas Blvd
Fort Lauderdale, Florida. 33301

Meeting Times
Saturday - 10:00 AM

Weston Steppers Group
St Pauls Lutheran Church
580 Indian Trace
Fort Lauderdale, Florida. 33326

Meeting Times
Thursday - 7:00 PM

Westside Mens Group
Plantation United Methodist Church
1001 Nw 70th Ave
Fort Lauderdale, Florida. 33313

Meeting Times
Thursday - 7:30 PM

Whisper Group
Seventh Day Adventist Church
400 Nw 118th Ave
Fort Lauderdale, Florida. 33325

Meeting Times
Monday - 8:00 PM

Why It Works
First Presbyterian Church
451 Tarpon Drive
Fort Lauderdale, Florida. 33301

Meeting Times
Tuesday - 7:20 PM

Why We Were Chosen
West Broward Club
1489 S University Drive
Fort Lauderdale, Florida. 33324

Meeting Times
Saturday - 2:30 PM

Why We Were Chosen 2
West Broward Club
1489 S University Drive
Fort Lauderdale, Florida. 33324

Meeting Times
Saturday - 3:30 PM

Wits End
St Helens
3340 W Oakland Park Blvd
Fort Lauderdale, Florida. 33311

Meeting Times
Thursday - 8:30 PM

Women Sober Today
First Presbyterian Church
451 Tarpon Drive
Fort Lauderdale, Florida. 33301

Meeting Times
Monday - 7:00 PM

Womens Noon Time Boost Group
St Anthony's
901 Ne 2nd Street
Fort Lauderdale, Florida. 33301

Meeting Times
Tuesday - 12:05 PM

Womens Step By Step
Community Church
4433 Bougainvilla Drive
Fort Lauderdale, Florida. 33308

Meeting Times
Tuesday - 7:00 PM

Womens Step To Spiritual Healing
West Broward Club
1489 S University Drive
Fort Lauderdale, Florida. 33324

Meeting Times
Saturday - 8:00 AM

Narcotics Anonymous Meetings in Fort Lauderdale, Florida
5:30 Group
547 Northwest 9th Avenue
Fort Lauderdale, FL. 33311
Notes: 5:30 Group Non-Smoking, Format Varies Open

Meeting Times
Monday - 5:30 PM
Tuesday - 5:30 PM
Wednesday - 5:30 PM
Thursday - 5:30 PM
Friday - 5:30 PM

Breakfast Club Group
401 Northwest 9th Avenue
Fort Lauderdale, FL. 33311
Notes: Breakfast Club Group Just For Today Study Open

Meeting Times
Monday - 7:30 AM
Tuesday - 7:30 AM
Wednesday - 7:30 AM
Thursday - 7:30 AM
Friday - 7:30 AM

Church Of The Intercession
503 Northwest 17th Street
Fort Lauderdale, FL. 33311
Notes: Road To Recovery Group BeginnerNewcomer, Just For Today Study, Non-Smoking Open

Meeting Times
Sunday - 3:00 PM
Monday - 12:00 PM
Tuesday - 12:00 PM
Wednesday - 12:00 PM
Thursday - 12:00 PM
Friday - 12:00 PM
Saturday - 12:00 PM

Colee Hammock Park
1500 Brickell Drive
Fort Lauderdale, FL. 33301
Notes: Las Olas Sunday Night Group Speaker, DiscussionParticipation Open

Meeting Times
Sunday - 8:00 PM

Faith Christian Church
1194 Southwest 30th Avenue
Fort Lauderdale, FL. 33312
Notes: New Freedom Group DiscussionParticipation, Just For Today Study, Non-Smoking, Speaker, Topic Closed

Meeting Times
Tuesday - 8:30 PM

First Congregational Church
2900 Middle River Drive
Fort Lauderdale, FL. 33306
Notes: Progressive Recovery Group BeginnerNewcomer, Non-Smoking Open

Meeting Times
Wednesday - 5:45 PM

Gay & Lesbian Community Center
1717 North Andrews Avenue
Fort Lauderdale, FL. 33309
Notes: Rainbow Group GayLesbian, Format Varies, Non-Smoking Open

Meeting Times
Wednesday - 7:30 PM

Gracepoint Church
5590 Northeast 6th Avenue
Fort Lauderdale, FL. 33334
Notes: For Addicts Only Group Speaker, DiscussionParticipation Closed

Meeting Times
Tuesday - 7:30 PM

Joseph Carter Park
1450 West Sunrise Boulevard
Fort Lauderdale, FL. 33311
Notes: Sunland Park Group Non-Smoking, Speaker, DiscussionParticipation Open

Meeting Times
Friday - 8:00 PM

Lambda South Clubhouse
1231 An East Las Olas Boulevard
Fort Lauderdale, FL. 33301
Notes: New Path Group GayLesbian, Format Varies Open

Meeting Times
Sunday - 8:30 PM
Monday - 8:30 PM
Tuesday - 7:00 PM
Thursday - 8:30 PM
Friday - 10:00 PM
Saturday - 7:00 PM

Liberty House
504 Southeast 22nd Street
Fort Lauderdale, FL. 33316
Notes: Circle of Unity Group DiscussionParticipation, Smoking, Speaker, Step Open

Meeting Times
Thursday - 7:00 PM

Pompano Park
4001 Northwest 62nd Street (Bailey Road)
Fort Lauderdale, FL. 33319
Notes: Good Orderly Direction Group DiscussionParticipation, Speaker, Step Open

Meeting Times
Sunday - 10:30 AM

Recovery Now Group
2744 Northwest 8th Court
Fort Lauderdale, FL. 33311
Notes: Recovery Now Group Non-Smoking Open

Meeting Times
Sunday - 7:00 PM

Saint Sebastian Church
2000 Marietta Avenue
Fort Lauderdale, FL. 33316
Notes: Seventh Heaven Group Step Open

Meeting Times
Tuesday - 8:30 PM

Sunshine Cathedral
1480 Southwest 9th Avenue
Fort Lauderdale, FL. 33315
Notes: Sunset Serenity at Seven Group DiscussionParticipation, GayLesbian Open

Meeting Times
Friday - 7:00 PM

Twelve Step House
205 Southwest 23rd Street
Fort Lauderdale, FL. 33315
Notes: Both Sides of the Coin II Group DiscussionParticipation, Step Open

Meeting Times
Sunday - 4:00 PM
Monday - 7:00 PM
Wednesday - 8:30 PM
Friday - 8:30 PM
Saturday - 10:00 AM

We Do Recover Group
547 Northwest 9th Avenue
Fort Lauderdale, FL. 33311
Notes: We Do Recover Group BeginnerNewcomer, Format Varies Open

Meeting Times
Thursday - 7:30 PM